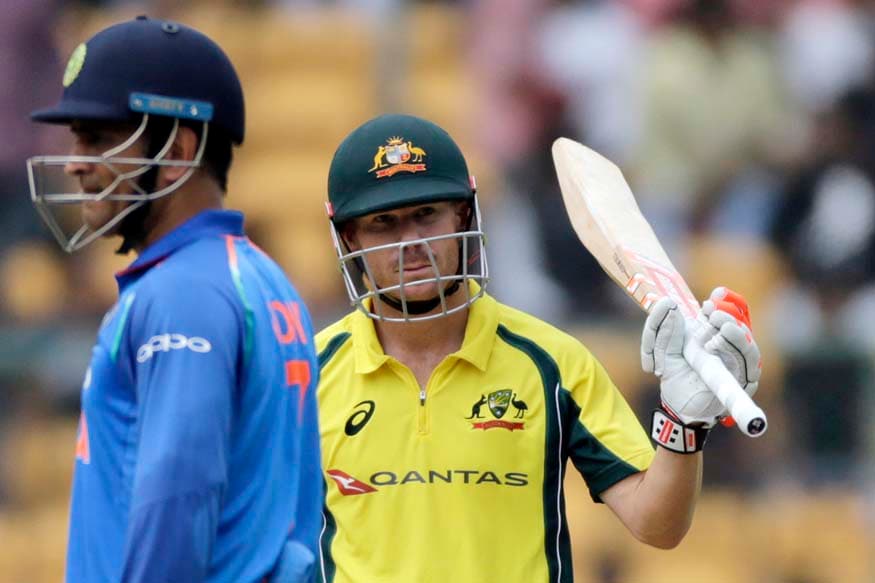 New Delhi: Australian star David Warner left a heartfelt message for the fans after the end of the tour against India at the Rajiv Gandhi International Stadium in Hyderabad on Friday.
The third and the final T20I between two teams had to be called off due to wet out-field and both teams shared spoils — after India won the first T20I and the visitors claiming a victory in the second.
While heading home, Warner left a message for Indian fans and his Instagram post read: "Thanks India for hosting us once again. We absolutely love coming to your country and playing cricket. Sorry about last night Hyderabad but I hope to see you all again next year. 🙏🙏"
Warner was leading the Australian side in the three-match T20I series following an injury to regular skipper Steven Smith, who was ruled out even before the first T20I. Warner did an admirable job by leading his team to 1-1 series draw as the last match was abandoned on Friday.
The two captains Virat Kohli and David Warner, umpires and match officials decided that no play could be possible because of a soft outfield. According to the umpires, the outfield was so sodden that there was no real chance of play despite the fact that it did not rain for quite a while.
Warner will now head home to prepare for the blockbuster Ashes series which starts on November 23. As for India, they will be in action against New Zealand, with the first ODI set to be played on October 22.