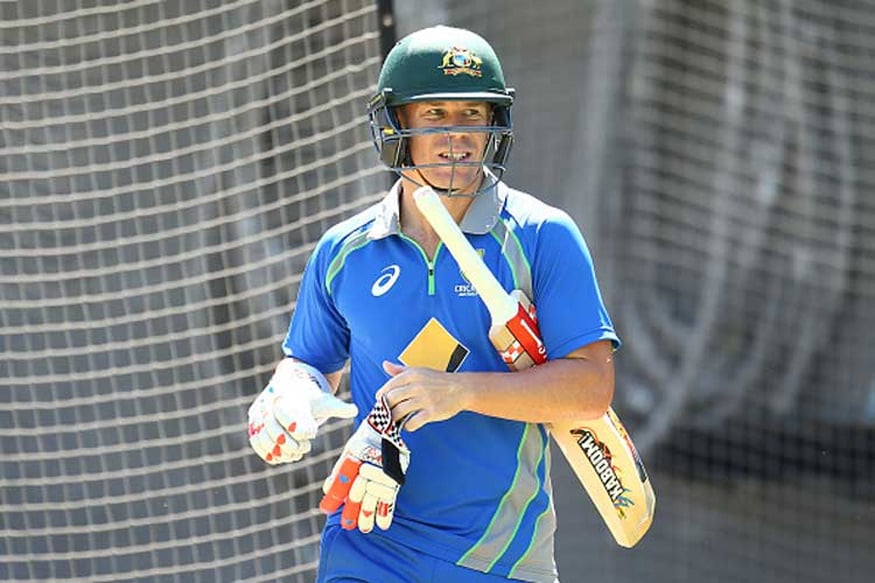 Disgraced Australia opening batsman David Warner returned to action on home soil on Saturday and said he was desperate to force his way back into the national side when his ball-tampering suspension ended next year.
Warner was handed a 12-month ban from first class cricket for his role in a ball-tampering scandal during Australia's test series in South Africa in March, but is allowed to play offshore and at lower levels of domestic cricket.
The former test vice-captain returned to the field in a recent Twenty20 tournament in Canada and followed that up with his first appearance in Australia on Saturday in a limited-overs competition in Darwin.
"I'm here to play cricket and I love doing that," he told reporters after he scored 36 runs from 32 balls for the City Cyclones in the Strike League.
"I wouldn't be here today and continue to keep working my backside off to keep scoring runs for each team that I play for if I didn't love it. I wouldn't be here, I'd probably retire."
Warner is also "100 percent" committed to returning to the national side once his ban ends, if he continues to score runs and merits selection.
"I'll be putting my hand up as much as I can," added the 31-year-old, who said during the height of the furore that he did not know if he had an international future.
"This (competition in Darwin) is just a little stepping stone to continue my progress to enable myself to keep scoring as many runs as I can for every single team I play for in the next eight months."
Warner's national team mate Cameron Bancroft, who was banned for nine months for using sandpaper to rough up the ball, is also playing in Darwin.
Many pundits pointed the blame for the incident in Cape Town at Warner for directing the inexperienced Bancroft to alter the surface of the ball, in a scandal that also resulted in a 12-month ban for captain Steve Smith.
Warner, however, said he and Bancroft were still on good terms as they worked their way through the suspensions and had socialised together in Darwin.
"He bought me breakfast this morning," Warner said.
"I bought him dinner the other night and we're good mates."