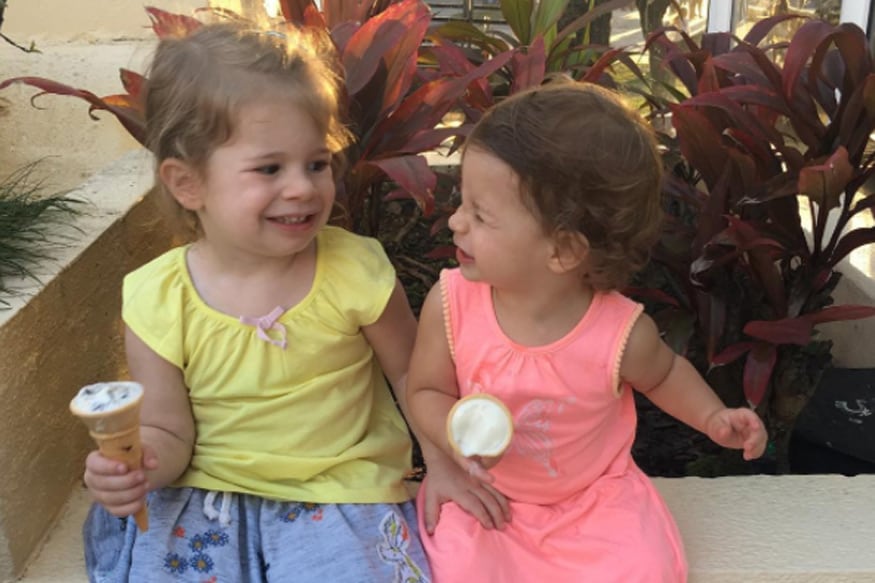 New Delhi: He might be unemployed at present, but David Warner is definitely enjoying his time off the field. On Tuesday, Warner posted a photo of his daughters having ice-cream and how Ivy Mae is scared of little sister Indi Rae. Warner loves posting the photos of his wife and daughters on social photo site Instagram.
Warner's post on Tuesday read: "I think Ivy Mae is scared of her little sister 😂😂. That time of the afternoon. Yummmyyyy. @candywarner1 #family."
The Australian players are currently unemployed as they have a pay dispute to settle with Cricket Australia. The Federation of International Cricketers Associations (FICA) has extended its support to the Australian Cricketers Association (ACA).
"FICA is concerned with CA's desire to end the percentage revenue sharing model that has so successfully underpinned the partnership between the players and administrators in Australia for twenty years," FICA said in a media statement.
"The model has not only been hugely successful for Australian cricket but has been a model of best practise adopted by associations in cricket and other sports, worldwide," the statement said.
According to FICA, 230 professional cricketers, whom it represents, have been rendered unemployed following the ending of the Memorandum of Understanding (MOU) between the players and CA and the failure of the latter to negotiate a new agreement with the ACA based on the same partnership principles of the previous MOU.