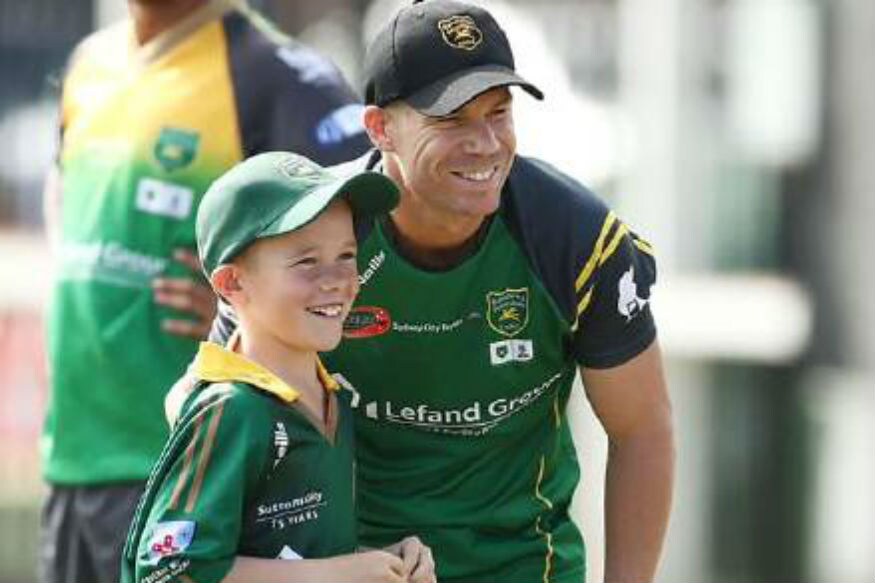 Rarely do young cricketers around the world get a chance to realise their dreams of interacting with their heroes. But Sam Williams, a fan of David Warner, had the kind of impact none could have imagined.
In the aftermath of the ball-tampering saga that hit Australian cricket, the young all-rounder was left disappointed with the reactions around him against Warner and decided to take matters into his own hands.
The nine-year-old was upset about the fact that his friends had turned against the left-hander.
"Everyone at school turned their back on him after it happened," he was quoted as say by The Courier.
"I sent Randwick Petersham Cricket Club (Warner's NSW club side) a letter saying that David Warner was still my favourite player and that he needed to know who his mates were."
The young boy's mother Marita was, expectedly, extremely proud of her son.
"I get quite emotional because I'm just so proud of Sam, all along no matter what happened, David Warner has been his number one hero, he just idolises him," she said.
Moved by the letter, Randwick Petersham Cricket Club (RPCC) president Mike Whitney forwarded the letter to the Warner family.
What happened afterwards is something the Williams family probably did not expect.
The family was invited to Sydney where the RPCC were slated to play Sutherland led by Steve Smith with young Sam as the guest of honour.
"Speaking to David's wife, she said that reading the letter meant the world to him. There was so much negativity surrounding him, so knowing he still had support really helped," Mrs Williams said.
"Even when we went up to Sydney we didn't know what to expect, maybe a handshake and a photo with David and that would be it."
It was a lot more than that as the young cricketer spent the day with the team and took part in pre-match warm-ups, the coin toss and even water running duties along with meeting his hero.
"I'm still in shock," Sam said.
"I just can't believe I got to meet him and got to do everything I got to do, I'm still lost for words."
Unfortunately though, Sam was not able to see a Warner special performance as he managed only 13 and Sutherland beat them in close contest.
The day out though has helped Sam set his sights firmly on achieving his cricketing potential and he hopes to emulate his hero Warner one day. The Australian cricketer gave his young fan some words of advice going forward.
"He told me the real key to success is to not get nervous, to block out all the noise and distractions that are coming from outside and just focus on the next ball coming down the pitch."