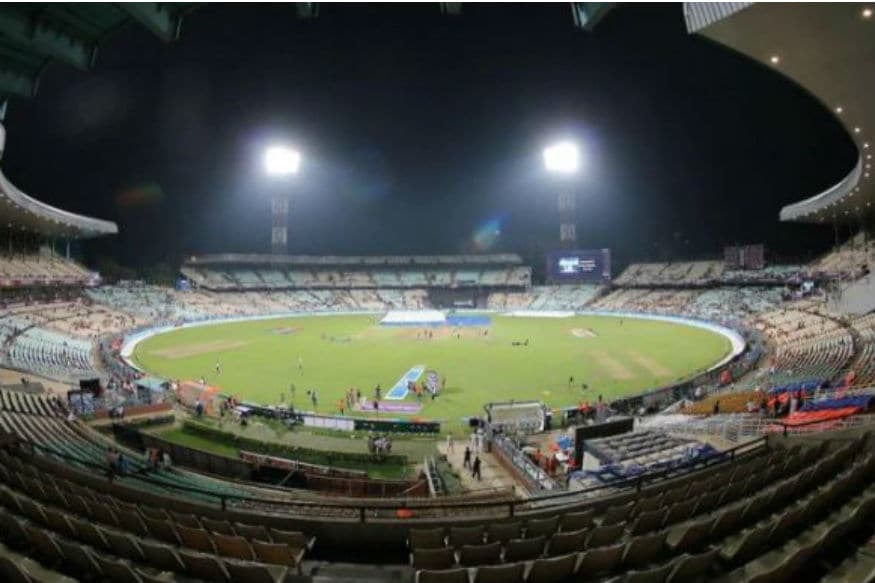 Both India and Bangladesh will step into unknown territory on November 22 when they play their first ever day-night Test at Eden Gardens in Kolkata. Only last year, both India and Bangladesh rejected offers, from Australia and New Zealand respectively, to play day-night Tests. Those decisions were understandable, given neither team had experience and didn't want to risk a new path in an away tour.
Nothing much has changed in the year gone by, but here they are, on the cusp of history.
India's decision is a reflection of change in mindset of the new regime. Sourav Ganguly has been a pioneer, calling for day-night games since he took over administration at Cricket Association of Bengal. It was under him that the first day-night pink-ball match was held in India, during the CAB Super League final of 2016. The technical committee led by Ganguly has often called for more exposure to pink-ball games too, so it's no surprise that he has extended that to the senior team as soon as he's taken office.
It is, however, a little bit of a surprise that India are rushing into this without much preparation. Would they have been in such a hurry had the opponent not been Bangladesh, ranked No. 9 in Tests? Or if the second match was not in Kolkata? Irrespective of these questions, it's still a welcome step that India have joined the day-night Test bandwagon.
Bangladesh too have no experience, but it's not a major surprise they have accepted India's offer. The reasons are obvious; they stand little chance to beat India in India in a traditional Test, given history and India's form. India have lost only one home Test since 2013, and it's unlikely Bangladesh, especially without Shakib Al Hasan, will change that. Why not give pink ball a go, and try and catch India by surprise?
In fact, their coach Russell Domingo said as much, calling it a great opportunity to beat India although he did concede their players too had some concerns.
"As the coach and some of the players and all the other senior players, we think that it's a great opportunity," Domingo said. "I don't think India have played a pink-ball Test before. We haven't played a pink-ball Test. It's a massive occasion at the Eden Gardens.
"It will be a new experience for both the teams. So we are very excited about it. It will be a great occasion under the lights against one of the best teams in the world, probably the best team in the world also. So we are really looking forward to the challenge. There are some challenges but it is same for India. They haven't played a day-night Test match. So it will be same for both the teams, not a lot preparation time but an exciting event. Because of the pink-ball, it may help both the teams little bit close together and we are excited about the opportunity."
Thus the ball is in India's court, given Bangladesh are in a nothing-to-lose situation. It's over to India to hurry up and prepare for the new challenge, both administrators and the team.
The administrators, led by Ganguly, have to sort the first and most important issue - the ball. Ganguly confirmed after Bangladesh's acceptance that the match would be played with SG balls. However, SG pink balls are untested at this level.
India have organised Duleep trophies of 2016, 2017 and 2018 with pink Kookaburra balls, before switching to red SG ball for this year.
The reviews from the domestic players, though, was not too encouraging. They called for more work by Kookaburra, saying the balls hardly suit Indian tracks. India's grounds are not as soft as Australia or England, which means the balls lose shine quickly. Players ranging from Faiz Fazal to Dinesh Karthik argued that bowlers had no help after the initial few overs, with the ball not swinging, reverse swinging or spinning. How the SG ball will behave, one has to wait and see.
A few India internationals have experience of playing with the pink ball too. They include Mayank Agarwal, Ravindra Jadeja, Cheteshwar Pujara, Rohit Sharma, Hanuma Vihari, Kuldeep Yadav, Wriddhiman Saha and Mohammed Shami.
India will believe they have it in them to acclimatise quickly, given their all-round depth in the squad. Conditions and combinations might change, but India have personnel to adjust even in the short term.
In the long run, though, this decision could open doors to bigger challenges. How will India respond if Australia or New Zealand invite them for a day-night Test during their tours in 2020?