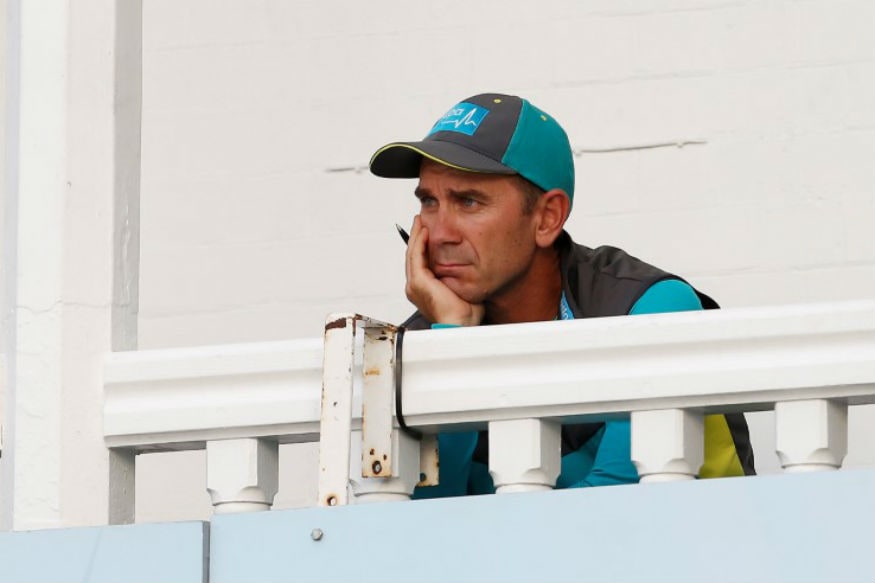 Australia head coach believes Australia's loss in the third Ashes Test at Leeds earlier this summer was 'the worst day' of his coaching career but that it was followed by the best 10 days of his time at the helm as Australia went on to retain the Ashes.
"When Ben Stokes hit those winning runs, it was probably the worst day of my coaching career. But I look back, and see I'm not even saying it 10 years down the track but now, it ended up being the 10 best days, and then we go on to retain the Ashes 10 days later," Langer told Cricbuzz in an interview.
"If you're open to it, your darkest days are when you learn your best lessons. It was actually a fact, when I got dropped in 1993 and got dropped in 2001, and the start of my coaching journey with Australia.
"The tough times have been the best parts of my last 18 months. I've learnt so much about leadership, people and life in those times. That's why I love coming to work every day."
Retaining the Ashes away from home was quite the feather in Langer's coaching cap, given Australia's struggles in recent times during tours of England.
It also capped a successful turnaround in fortunes for the Australian cricket team, who had suffered a Test series loss at home against India in the beginning of 2019.
The series was a difficult time for Langer as well, who had only just taken over in the aftermath of the ball-tampering scandal that led to then-coach Darren Lehmann stepping down.
He admits he wasn't as comfortable with the demands of the job as he is now, saying that while he is 'never relaxed' he does have a better understanding of the systems in place.
"I think when you first come in, you're new to the role. You are getting to know people. You're getting to know systems and basically you need to get your feet under the desk. It took a while for me to do that."
"The other thing in our job, which is different to a lot of jobs, is that we're judged every day on performance. I think my first five games we ended up being beaten 5-0 by England in England.
"So the stress increases. But over time, you get your feet under the desk, get to know your people and systems and then you put a mask on a lot.
"You're never really relaxed but it's nice to be coming to a summer having had a reasonably successful winter and knowing that you have really good people who you are working with."
It has helped tremendously that Langer has had Steve Smith firing on all cylinders, with the former captain's form being a key component of Australia's Ashes retention.
However, Langer believes that Smith's influence can be seen not just on the field, but in the way that Australia's younger batsmen like Marnus Labuschagne are going about with their preparation for games.
"I mentioned to Steve Smith the other day that the great legacy he will leave is not just performance. You watch the Australian team prepare now. They hit so many balls.
"And they're practicing so hard and they're talking cricket. He couldn't leave a greater legacy than that for the health of Australian cricket and batsmen going forward.
"Watch his preparation and how he goes about his business. That's what is so heartening about seeing Steve Smith and Marnus Labuschagne spend so much time together. It's like the master and the novice.
"It's brilliant to watch. It doesn't surprise me that Marnus is going so well. His journey will be accelerated because of the time he's spending with Steve Smith - like I was able to do with Allan Border and then David Boon and Steve Waugh and Ricky Ponting."