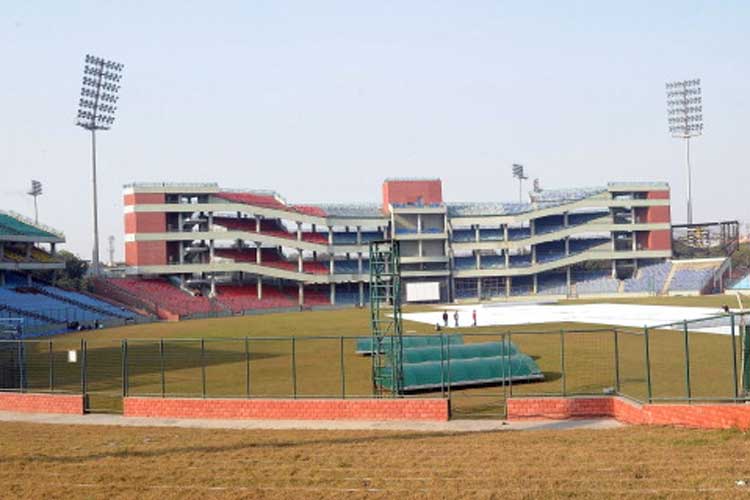 New Delhi: Controversies never seems to end for beleaguered Delhi & Districts Cricket Association (DDCA) as the nominated Tender Committee awarded In-Stadia rights (advertising of hoardings inside the ground) to a company that's primary business is catering.
In fact, DDCA treasurer Ravinder Manchanda admitted that due diligence that was needed to be followed was not done while awarding a contract to one Kohli Enterprises which would fetch DDCA Rs 2.17 crore.
In a desperate bid to control damage, DDCA senior vice president Chetan Chauhan along with treasurer Manchanda, director Siddharth Verma and Tender Committee member Subhas Sharma briefed the press on the matter.
Also read: DDCA Opposes Appointment of Administrator
"There were two bids for In Stadia rights, with Kohli Enterprise bidding at Rs 2.17 crore and Lokesh Sharma's TCM ready to give Rs 2 crore. As per norm, we awarded it to Kohli Enterprises. But we made a mistake of not doing background check of a company that had zero capital," Manchanda said.
"We started getting jittery only in last few days when we saw that no work was in progress and neither was he giving us the said Rs 2.17 crore. We hauled him up and asked if he has got any experience in In Stadia business, he said "No" and told us that he ran a catering business.
"We wanted to take away his rights but then he came alongside TCM people and told us they would work together.
Accordingly, we prepared a fresh contract and got it approved by Justice Mudgal. We have also received the money. I don't know why some members are trying to create controversy," Manchanda said.
The treasurer informed that BCCI has also allocated Rs 1.5 crore for organization of the match and will also clear Rs 12.5 crore that was awarded to DDCA for being best ground during last IPL.
It was learnt that 75 per cent tickets were already sold for this match.