Dean Jones Revolutionised the Game and I Loved Him: Allan Border
Border and Jones shared the Australian dressing room for much of their illustrious international careers
Updated: September 24, 2020, 8:23 PM IST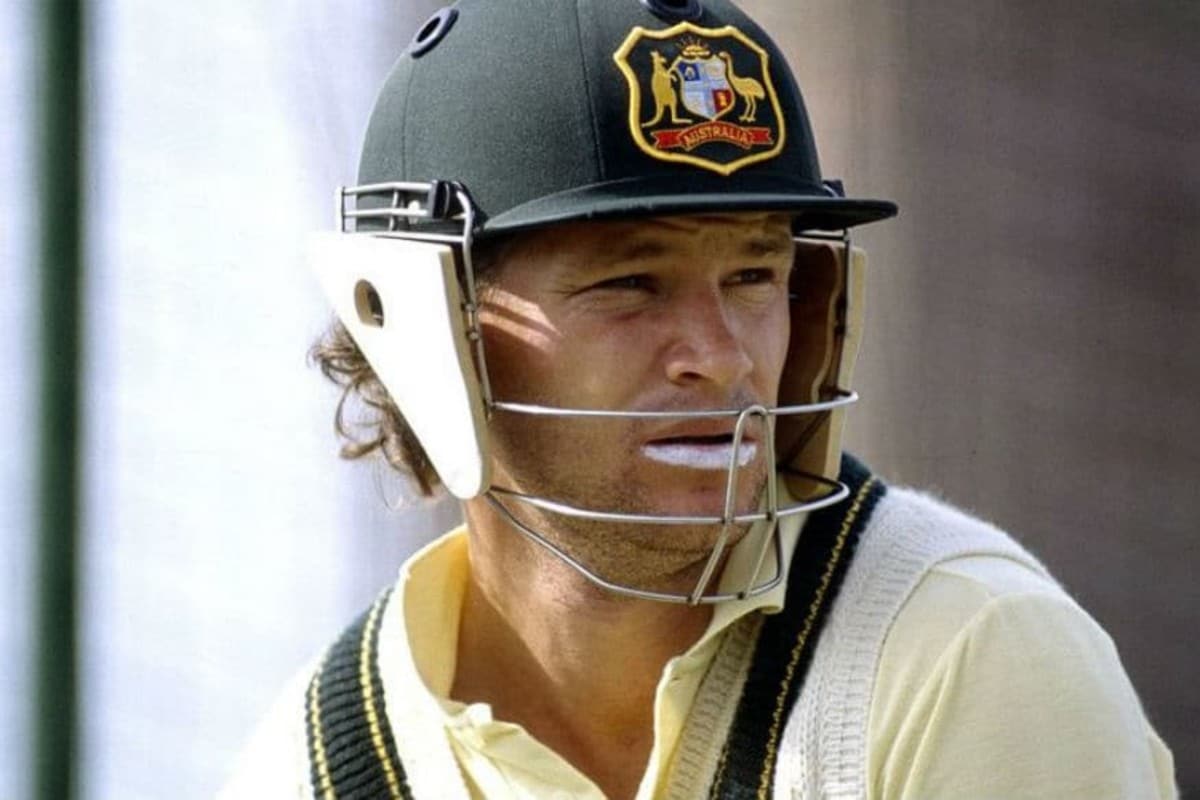 Former Australia captain Allan Border said that his former teammate Dean Jones "revolutionised the game" after the latter died of cardiac arrest in Mumbai on Thursday at the age of 59. Border and Jones shared the Australian dressing room for much of their illustrious international careers.
ALSO READ:  IPL 2020 FULL COVERAGE|IPL 2020 SCHEDULE|IPL 2020 POINTS TABLE
Border said that Jones was "one of the greatest natural cricketers I've ever seen," according to Foxsports.com.au. "He revolutionised the game and I loved him," he said. While Jones was known as one of the greatest ODI batsmen Australia has ever produced, he played an integral role for Australia in the famous tied Test in Madras in 1986, scoring an epic 210. Dehydration over the course of the innings had led to Jones landing in a hospital with a saline drip at the end of it.
ALSO READ: Former Australia Cricketer Dean Jones Passes Away in Mumbai Aged 59
"When he scored his 200 in Madras he was so dehydrated but he kept going. At 170 I said 'if you can't keep going I'll get a Queenslander on.'" said Border. "Deano was unbelievable at the Test level but his aggression at the one day level will be remembered forever."
ALSO READ: 'The Year Gets Even Worse' - Cricketers and Commentators Numbed by Dean Jones' Demise
"He loved his family, cricket, golf and wine. I loved batting with him and he backed me and for that I will always love him."
---
---
Team Rankings
Rank
Team
Points
Rating
1
Australia
3028
116
2
New Zealand
2406
115
3
India
3085
114
4
England
4326
106
5
Sri Lanka
2454
91
FULL Ranking
Rank
Team
Points
Rating
1
England
5405
123
2
India
5819
119
3
New Zealand
3716
116
4
Australia
3941
109
5
South Africa
3345
108
FULL Ranking
Rank
Team
Points
Rating
1
Australia
6047
275
2
England
5959
271
3
India
9319
266
4
Pakistan
6009
261
5
South Africa
4380
258
FULL Ranking