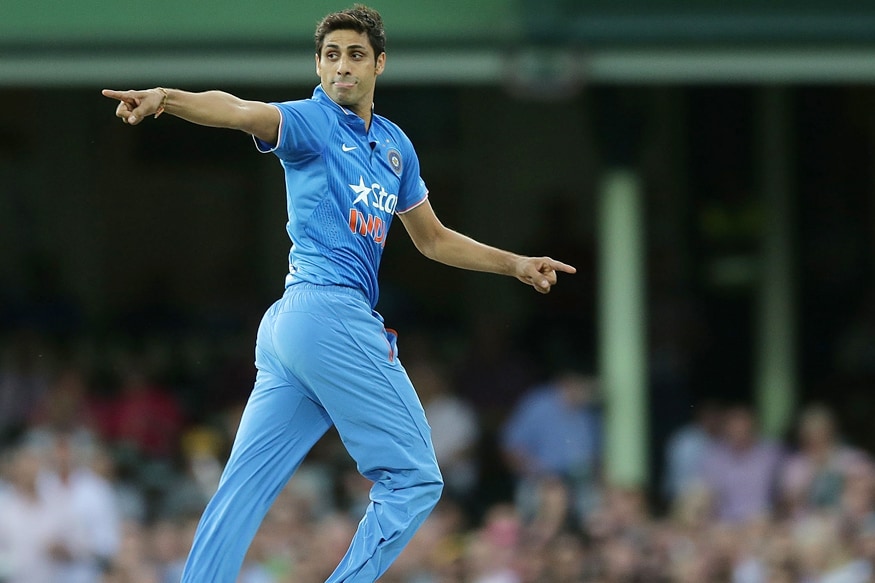 New Delhi: With senior India pacer Ashish Nehra informing skipper Virat Kohli and head coach Ravi Shastri on Wednesday that he would be retiring after the T20I match against New Zealand on November 1, rumours started doing the rounds if it was the effect of not being picked in the first two T20Is against Australia. But Nehra has now come out and said that it was his own.

Speaking to the media ahead of the third T20I between India and Australia in Hyderabad, Nehra said: "It's my own decision. Match on Nov 1 is in Delhi. There's no bigger thing than to retire in your home town."

"When I was selected for this series, I informed Virat (Kohli) and coach (Ravi) Shastri that I think Bhuvi (Bhuvneshwar Kumar) and (Jasprit) Bumrah are doing really well. And that this is the right time for me to go."

Asked if he would be part of the IPL, Nehra said: "If I have decided something, there is no going back. If I retire, I won't even play the IPL."


Ashish Nehra to bid adieu to International Cricket on November 1 in Delhi. pic.twitter.com/Cl9AfOapHK

— BCCI (@BCCI) October 12, 2017



A senior BCCI official had told Cricketnext on Wednesday that the veteran pacer had already spoken to skipper Kohli and coach Ravi Shastri and informed them about his decision to retire.

"What we have heard is that Nehra has spoken to the captain and coach and informed them about his decision to retire after the T20 match in Delhi. Nehra has requested for one last match at his home ground and wants to go out on a high," the official had said.

Nehra was recently picked for the three-match T20 International series against Australia but he wasn't picked for the first two matches. Jasprit Bumrah and Bhuvneshwar Kumar have been in great form in limited over formats of the game recently and that because of that, Nehra has been warming the bench.

Making his India debut back in 1999 under Mohammed Azharuddin, Nehra has so far played 17 Tests, 120 ODIs and 26 T20 Internationals for the country. He has picked 44 Test wickets, besides 157 ODI and 34 T20 scalps.



The left-arm pacer was also part of the Indian team that lifted the ICC World Cup 2011 trophy. However, Nehra couldn't take part in the final due to a fractured finger.

Reportedly, few IPL franchises want to have Nehra on board as their bowling coach/mentor for next season of the league because of his expertise and vast knowledge of the game.

Earlier, Nehra was quoted as saying that he wants to play for another two years, but now it seems that that is not going to happen.

"The only one thing that I'm not happy is my body. I can play for another couple of years but it isn't easy for a fast bowler at 38-39, especially considering the state of my body. But I am just trying my level best," Nehra was quoted as saying by ESPNCricinfo after he was selected for the Australia series.

"At times when I wake up, especially in the winter in Delhi, my knees are so sore, it is half an hour before I can even leave my bed and am able to walk," added Nehra.


First Published: October 12, 2017, 1:59 PM IST