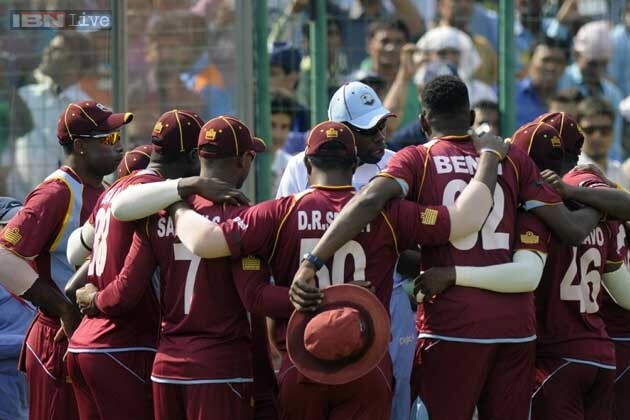 Port of Spain: Former West Indies skipper Daren Ganga maintains the controversy surrounding the national cricket side is primarily a players issue, and says the team's decision to pull out of the India tour needs to be fully explained.
The one-day team quit their scheduled five-match tour last week after failing to resolve a contracts and pay dispute with players union, West Indies Players' Association (WIPA), reports CMC.
"We also need to realise this is a players' issue, not a WICB issue," Ganga told the Trinidad Express newspaper. "What I must say is a crisis doesn't happen overnight. I am not privy to all the details, but we must recognise that this issue emanated from within the WIPA and there would have been some approach to address it as it is my understanding there was continuous dialogue with the players who were there."
The West Indies players contended that the recently signed Collective Bargaining Agreement (CBA) with the West Indies Cricket Board would result in a drastic reduction in their earnings, and asked WIPA to revisit the deal.
With their pleas falling on deaf ears, the players also called for the resignation of WIPA president and chief executive Wavell Hinds, stating that the union no longer had the authority to represent them.
The players also appealed for the WICB's intervention but when this was not forthcoming, they announced they would quit the tour following the fourth One-Day International in Dharamsala.
"In my estimation strike action is a last resort and taking everything into consideration, it would be appropriate to discover the rationale behind such a decision," said Ganga, who played 48 Tests.
"In my estimation information is necessary to find out what led to this decision, then I think dialogue must be pursued vigorously to heal and mend the fractures from this fallout."
He added: "I am not in a position to apportion blame or point fingers at any side, but I think I would like to
understand the rationale behind such a decision."
Ganga, now a television commentator, said the decision by players to abandon the tour could prove counterproductive.
"I would say if you compound all the things, we have just damaged our ties with the strongest board in cricket and this will only further hurt our attempts to return to championship status in world cricket and hurt the relationship among stakeholders in West Indies cricket," Ganga said.
First Published: October 25, 2014, 2:07 PM IST