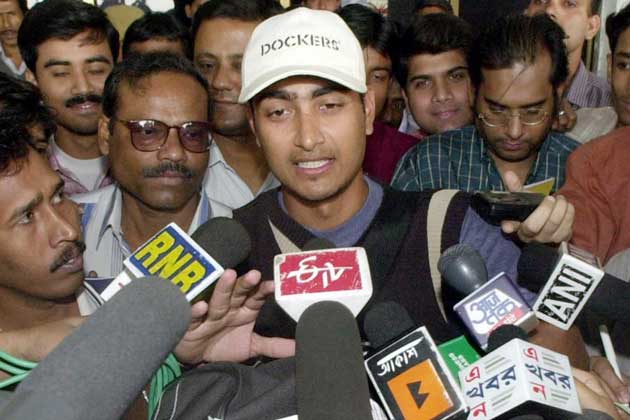 Kolkata: The CAB is likely to zero in on either former Bengal captain Deep Dasgupta or current Saurashtra coach Debu Mitra as the possible replacement of outgoing coach W V Raman.
With Raman all set to return to his home state Tamil Nadu, the CAB bosses are searching for a worthy replacement of Raman under whom Bengal have won the National One Day Championship as well as the National T20 title.
Current chairman of selectors Dasgupta is a favourite to take over the mantle as he has recently been appointed the coach of India 'Above 19' side after good performance in the BCCI Level C Refresher Course exam. Having been the assistant coach of the Pune Warriors, Dasgupta's cricketing acumen has been praised by none other than Allan Donald.
According to sources, Dasgupta is not averse to the idea of coaching Bengal as he shares a good rapport with the current crop of boys - a lot of whom have played under his captaincy.
For Mitra, what goes in his favour is his ability to galvanise a side like Saurashtra into a formidable domestic unit. Players like Cheteshwar Pujara and Ravindra Jadeja have blossomed under his coaching as he guided the team to the Ranji Trophy final during the last edition.
The final decision will be taken on July 9. The CAB has named Satinder Singh as an interim arrangement for the upcoming KSCA Trophy. A small-time first-class cricketer, Satinder has the experience of managing Bengal sides in the past.
Squad: Wriddhiman Saha (capt), Arindam Das, Rohan Banerjee, Naved Ahmed, Sudip chatterjee, Sandipan Das, Iresh Saxena, Veer Pratap Singh, Alok Sharma, Manojit Das, Sayan Sekhar Mondal, Sourav Sarkar, Writtick Chatterjee, Anup Samaddar, Deep Chatterjee, Saurashish Lahiri, Azaz Ansari.