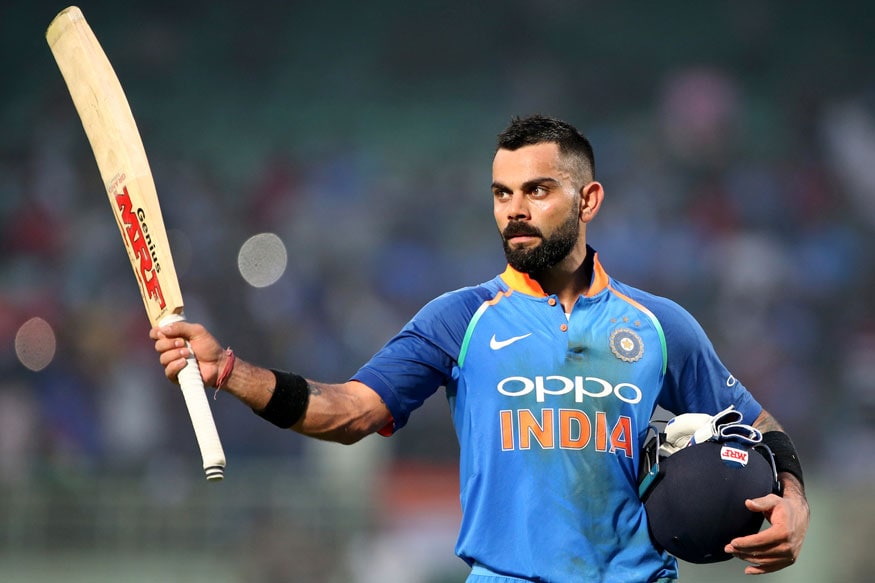 To his chagrin, Virat Kohli last week realized that social media, while giving unlimited and unfettered contact with the world could be a booby trap too unless one is careful.

His outburst against a fan who popped up on his new app and questioned the worth of Indian cricketers, so to speak, went viral, earning him opprobrium from a vast cross-section of people in cyber space, subsequently spilling over into mainstream media, and conversation across the cricket world.

The storm raged for a whole day and more, but Kohli emerged to handle the controversy impressively thereafter I thought. His explanatory tweet later about why he had lost his cool was reconciliatory, if not outright contrite, and laced with humour.




I guess trolling isn't for me guys, I'll stick to getting trolled! 😁
I spoke about how "these Indians" was mentioned in the comment and that's all. I'm all for freedom of choice. 🙏 Keep it light guys and enjoy the festive season. Love and peace to all. ✌😊


— Virat Kohli (@imVkohli) November 8, 2018



After the ungainly hoick the previous day, the next stroke, if I have to use a cricket analogy, was deftly played that gave critics no further chance to pillory him and restored the equilibrium

Essentially, Kohli asked trolls to light(en) up. Levity is always the best balm in such situations, and I was amazed that he didn't choose this route originally. The provocation itself was banal and it is only Kohli's reaction that converted a silly and controllable situation into international brouhaha.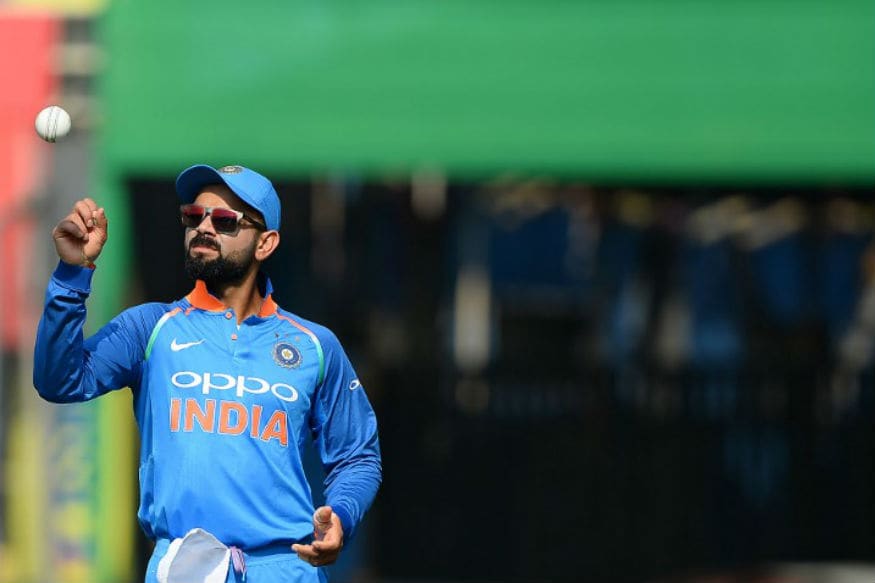 AFP

Frankly, the question asked by the fan was infantile. To call Indian players, including Kohli `overrated' was hardly in sync with performance or stature and meant so clearly to trigger hostile reaction that I am surprised Kohli fell for the bait.

He could have avoided the question altogether, or better still laughed it off with a ``you have a right to your opinion, but it doesn't match mine'' kind of reply which would have poured cold water on the questioner's eagerness to rile the Indian captain.

But Kohli came up with a churlish response, asking the questioner to go to those countries whose players he liked. While pandering to puerile nationalism is the unfortunate recourse chosen by many worthies in public life these days, it was unexpected of a sportsperson who himself has been the recipient of widespread adulation, sans barriers.

There are two aspects to fandom in this context that can't be lost on Kohli. He is the stellar cricketer today, but he was also a fan once: Perhaps still is, though the terms of assessment of players would have been redefined.

One, every cricket follower has an opinion, not all of it necessarily as a player may expect it. Get into a group discussing the sport and you will find it a bedlam of likes and dislikes, a lot of it irrational, and often expressed in language harsher than what Kohli encountered on his app.

Fans can be fastidious in their affection, but also fickle. They may not change their minds for decades, or do so in a day, perhaps by the hour. While the logic in their arguments may seem trite or untenable, it is their undeniable right to express as they see and feel things.

The second aspect is more sublime. Sportspersons, like all performing artists, transcend limits of geography and nationality. The joy of sport, the horizons of excellence and brilliance achieved by its practitioners makes such barriers mundane, and meant to be broken down.

At a personal level, my first cricketing hero was Rohan Kanhai. The greatest cricketer who's walked this planet yet, I still believe, is Sir Garfield Sobers. Sir Donald Bradman's status as greatest batsman that ever lived has been unchallenged for over 70 years. It may never be. None of them are Indians.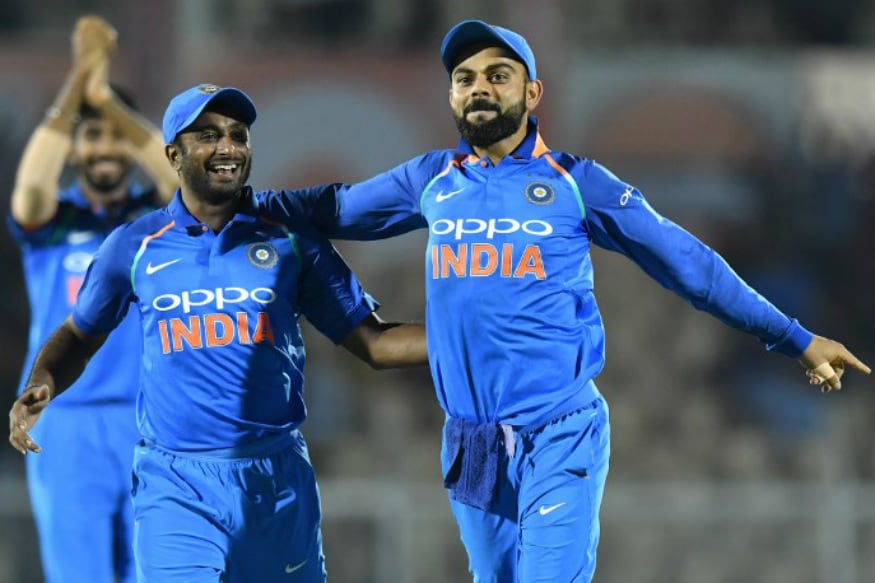 Over more than half a century of watching and (subsequently) writing on cricket, my `favourite' or `best' players at various times have been – apart from those mentioned above – Pataudi, Norm O'Neil, Bedi, Gavaskar, Imran, Miandad, Kapil, Botham, Lillee, Roy Dias, Martin Crowe, Wasim Akram, Tendulkar, Donald, Dravid, Dhoni and now Kohli.

I may be missing a few names, but it's a motley mix of players from all over the cricket world, not just India. This would, I reckon, be symptomatic of the vast majority of fans and critics all over the cricket universe, but it hardly mitigates their sense of patriotism.

Thankfully, acknowledgment of the genius of a Federer, Messi, Serena Williams, Ronaldo, Bolt, Richards, Tendulkar or Kohli – to name only a few -- is not restricted to their own --countries. How limiting, dissatisfying and unfair – to sport and life -- that would be?

Considering that Kohli is currently top of the pops in cricket and idolized all over the cricket world, the irony in his harsh response to the fan's provocation was unmistakable. What prompted it?

Some observers highlight the `superstar' syndrome in modern times (sport among the biggest components of this), which offers a sense of disdainful entitlement to the protagonist/player where he/she is cocooned in a surreal world of self-aggrandizement, uncaring of anything else.

Extraordinary fame, undiluted adulation, extraordinary riches, millions of followers on social media et al, as has been shown up in several celebrities, can create a self-serving universe that can obscure reality and reason.

Not being an expert in this domain, I'll refrain from indulging in pointless pop psychology. It could well be that Kohli while launching his new app that day was in a impatient state of mind, or just having a bad hair day.

In all fairness, I've never seen him react adversely in such matters. He is a tempestuous character and obviously very proud of himself, his team and country, in which also lies a large part of his appeal. But he has always been ready to acknowledge the performance of opposition and players from other countries.

His post-match conferences are immaculate in its articulation, and if I may say so, even better when he (or his team) hasn't done well. There is no passing the buck or the blame. Kohli cops it well, and better still gives credit where it's due.

Both these facets make a conundrum. However, whether Kohli's reaction was deep-rooted or knee-jerk, he was wrong. Or wrogn, if he prefers.

First Published: November 10, 2018, 1:47 PM IST