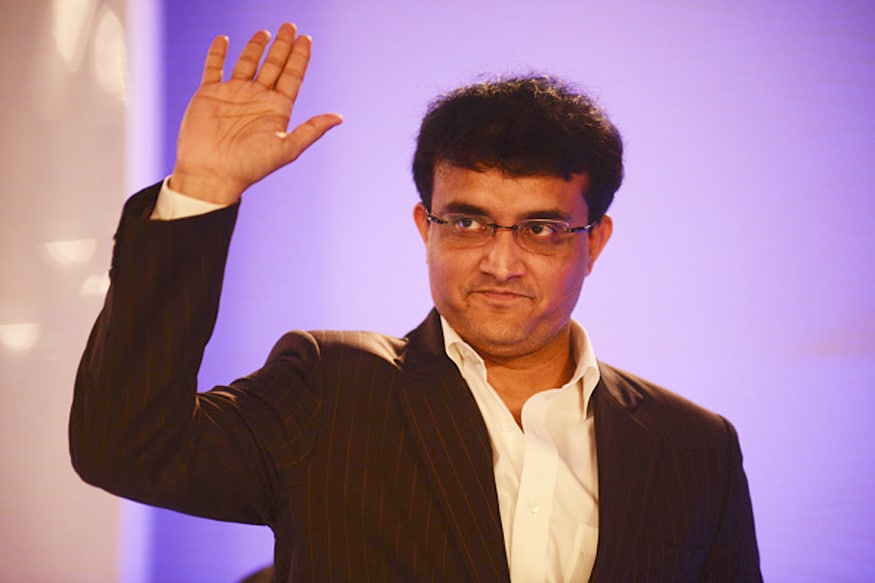 Former India Captain and Cricket Association of Bengal (CAB) President Sourav Ganguly has taken direct aim at the Supreme Court appointed Committee of Administrators (CoA) saying he feels a "deep sense of fear" about the way Indian cricket is being administered.
In an e-mail addressed to BCCI acting secretary Amitabh Choudhary and acting President C K Khanna, accessed by CNN-News18, Ganguly paints a dire picture about the state of the affairs, writing Indian cricket is in "danger" of losing the massive following that has been "built over the years of hard work from superb administrators and greatest of cricketers who have managed to bring thousands of fans to the ground."
The tipping point for Ganguly appears to have been the CoA's decision to relax the 'one-year waiting period' for wards of government employees to be considered eligible to play for local associations they are transferred to. As per the new rules, "wards of government employees on transfer can play as local players on submission of their respective parents' transfer order and the Aadhaar card of the player which must have the new address".
Ganguly, who is head of BCCI's technical committee, reiterated his stance in the latest e-mail.
"Cricketing rules are changed in the middle of a season, which has never been heard of," he wrote. "Decisions made in committees are turned around with complete disrespect."
Ganguly, who was also involved in the selection of process of Ravi Shastri as coach after the exit Anil Kumble last year in controversial circumstances as a member of the Cricket Advisory Committee alongside Sachin Tendulkar and VVS Laxman, took aim at that process too in his email, saying his experience of the process was "appalling" adding the "less said about it the better."
The handling of the sexual harassment charges against BCCI CEO Rahul Johri has also not met with Ganguly's approval. Johri is currently on leave with a three-member independent panel investigating the charges made against him in an anonymous Twitter post. The CoA was publicly divided on the course of action, with chairman Vinod Rai setting up the panel by overriding the protests of his colleague Diana Edulji, who asked for Johri to resign or for his contract to be terminated.
"I don't know how far it's true, but the recent reports of harassment has really made the BCCI look very poorly," Ganguly wrote. "More so the way it has been handled. The committee of COA from four has come down to two and now the two seems to be divided."
Ganguly's e-mail comes on a day the CoA filed a status report in the Supreme Court saying seven state associations have failed to comply with the SC order to implement the Supreme Court order of August 9. Ganguly's state Bengal has been identified as among the associations that are "partially compliant" with the order. Although Ganguly makes no reference to this in his e-mail, he signs off with a stark warning.
"One of my friends who is involved in matters relating to the functioning of the board asked me who should they go to," he wrote. "I had no answer. I had to ask who should I invite for an international game from a particular association as I did not know what was going on.
"Indian cricket with its massive following has been built over the years of hard work from superb administrators and greatest of cricketers who have managed to bring thousands of fans to the ground.
I at the present moment, think it's in danger. Hope people are listening."