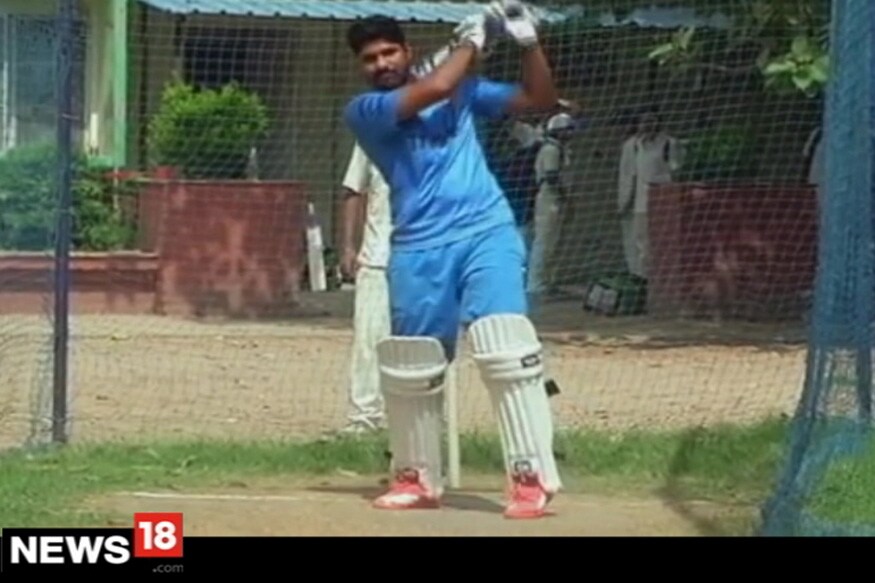 Sixteen years ago, the festival of lights took away 8-year-old Deepak Malik's eyesight as a rocket hit him in the eye. It seemed that a cricket-loving kid will never be able to fulfill his dreams, but God had written a different script.
Deepak didn't just make it big in cricket, he led India to bag the World Cup, Asia Cup and the T20 World Cup in the blind category..But today, Deepak needs help.
Seeing him hit fours and sixes, it's hard to believe that this 20-year-old is visually impaired.
In the past two years, Deepak has created history internationally as a star player of India's blind cricket Team.
To list a few of those feats, Deepak has in his name the fastest 50 in blind cricket ODIs (World Cup semi-finals 2014), Man of the Match in 2014 World Cup Final, Man of the Match in 2016 Asia Cup Final and two double centuries at National Games.
Even Prime Minister Narendra Modi congratulated Deepak for his feat.
"My friend Deepak is from Haryana. Scored 2 big 50s, against SL in the league match & against Pakistan in the finals," the PM tweeted.
My friend Deepak is from Haryana. Scored 2 big 50s, against SL in the league match & against Pakistan in the finals. pic.twitter.com/lcD3oYfkHw

— Narendra Modi (@narendramodi) December 10, 2014
Once India captain MS Dhoni's coach, MP Singh now trains Deepak.
"Deepak has got a god-gifted ball sense. There are only 10-15 people globally who can match Deepak's talent. He bowls at a speed of 120 kmph. We are World Champions due to Deepak, we are Asian Champions due to Deepak. India gets players like Deepak after years and years," Singh said.
"I have been staying at a blind school since 2008. Here I have lived, I have studied and I have played," Deepak said.
But despite this success, it has been tough for Deepak, with lack of funds hindering his progress.
"I could not go to play in England as I was unable to arrange the money. By the time I arranged money, the time to apply for visa got over," he said.
Back in Haryana, Deepak's joint family lives in a small room. His father, a driver, is the only earning member of the family.
"At this time, I need a government job. Without a government job, I can play for a maximum of 3-4 years more. Cricketers gets crores playing for Team India, yet get jobs. They don't need jobs. Those who need jobs should first get it," said Deepak.
The gutsy cricketer is optimistic after the appointment of Anurag Thakur as BCCI president as he announced to earmark Rs 5 crore for differently-abled players.
"Cricket boards of England and Australia give salary to blind cricketers. Even Bangladesh has recognised its blind cricket team. I thank Anurag Thakur for extending a financial help of Rs 5 crore over 5 years."
Despite being a successful player in a sport that India worships, very few people know Deepak outside his hostel. He is struggling to make ends meet, even as he is earning glory for the country.
Isn't it time that we look beyond our conventional mindset and celebrate new heroes?
First Published: June 3, 2016, 3:08 PM IST