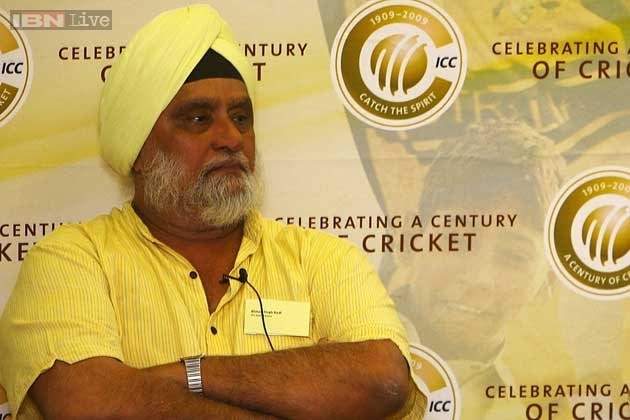 Calling the appointment of Sachin Tendulkar, Sourav Ganguly and VVS Laxman in the newly-formed advisory committee of the Board of Control for Cricket in India (BCCI) a positive move, former India captain Bishan Singh Bedi urged the board to also clearly define their roles.
Talking to MiD-DAY, Bedi said the trio should be given full authority but the spin legend also said there should be some transparency about their roles.
"Their roles should be made public and specific. On paper, it looks a very positive, constructive move. But then, there is many a slip between cup and lip. These three greats should be given proper authority and the accountability factor shouldn't lag behind. After all, this is an age of professionalism. Committees should not overlap, else you will be neither here nor there. Let's put it this way, the three shouldn't be taken for a ride," the former great was quoted as saying.
"My general apprehension is these guys shouldn't be involved in anything that they would regret," he added
A master of spin bowling in his era, Bedi, who has played 67 Tests and 10 ODIs for India, also expressed dismay over the board ignoring any of the former bowlers for the role as all three appointees are batsmen.
"All of them are great batsmen, but what about fast bowling, spin bowling and wicketkeeping? There should be some specialists as well," he said.
Bed's thoughts were echoed by his former teammate and another spin heavyweight Erapalli Prasanna. A hugely successful and considered one of the best offspinners to have graced the game, Prasanna said there is a dearth of quality spin bowlers in the country and hoped that the trio would look into this aspect.
"The idea is good. They have a huge responsibility at hand. I am a keen follower of Indian cricket and what I find is a tremendous shortage of effective spin bowlers in the country. Our team can't do well if the bowling attack doesn't have good spinners. I expect the 'Big Three' to look into this aspect," he said.
Syed Kirmani, another former great who went on to become one of India's best wicketkeepers during his 12-year stint, questioned the board's move to overlook veterans like Mohinder Amarnath.
"I'm really glad that they have been inducted into the advisory committee. It's a move in the right direction. No doubt the BCCI is the best sporting body in the world and they're looking after their former cricketers like no other association. There're no two ways about it, but why are the veteran cricketers of my era like Mohinder Amarnath, who have taught and inspired these recently-retired cricketers, forgotten? That's my only question [for advisory roles]," he questioned.