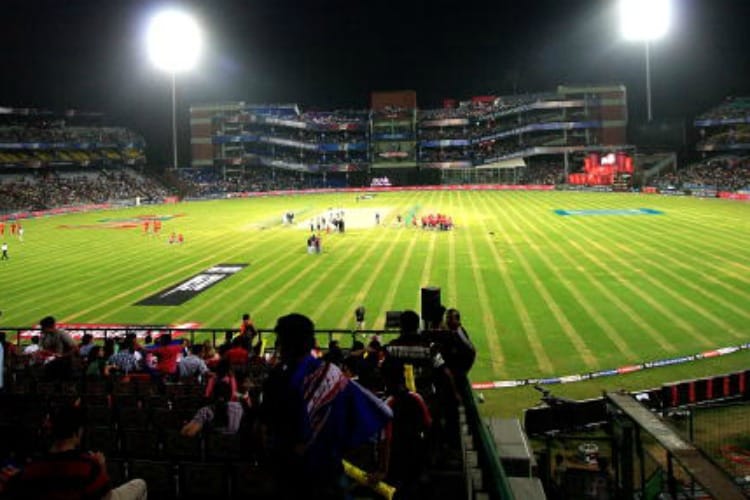 New Delhi: Delhi High Court on Monday appointed Justice (Rtd) Vikramajit Sen as the new administrator of DDCA, replacing retired Justice Mukul Mudgal who did not wish to continue in the post.
A bench of justices S Ravindra Bhat and Deepa Sharma also issued a slew of directions, including amendment of Articles of Association of DDCA by incorporating clauses on capping age of members as well as on their tenure.
The also ordered audit of the accounts of the years of 2012-13, 2013-14 and 2014-15 of Delhi and District Cricket Association (DDCA) by an external auditor.
The bench also said that Justice Sen will call for a meeting of DDCA members for reconstituting the cricketing body's working and sports committees.
Thereafter, the administrator will meet the Registrar of Companies prior to holding of elections to elect the office bearers of DDCA, it said.
The directions, among many others, came on DDCA's plea against appointment of an arbitrator to oversee its functioning.
The bench said it is going to monitor the matter and said the administrator can file periodic reports if required. The court had initially appointed Justice (Rtd) Mukul Mudgal, former Chief Justice of the Punjab and Haryana High Court, to oversee and streamline the holding of matches at the stadium.
Thereafter, he was also assigned the task of overseeing the functioning of DDCA in the backdrop of alleged irregularities in the cricketing body's operations. DDCA had opposed the plea appointment of any person or committee to oversee its affairs, saying it was a company and such administrators were appointed only for "sick" firms.
It had contended that there was already a machinery in place under the Companies Act to supervise its functions and no administrator can be appointed.
@media only screen and (max-width:740px) {
.quote-box{font-size:18px; line-height:30px; color:#505050; margin-top:30px; padding:22px 20px 20px 70px; position:relative; font-style:italic; font-weight:bold}
.special-text{font-size:24px; line-height:32px; color:#505050; margin:20px 40px 20px 20px; border-left:8px solid #ee1b24; padding:10px 10px 10px 15px; font-style:italic; font-weight:bold}
.quote-box img{width:60px; left:6px}
.quote-box .quote-nam{font-size:16px; color:#5f5f5f; padding-top:30px; text-align:right; font-weight:normal}
.quote-box .quote-nam span{font-weight:bold; color:#ee1b24}
}