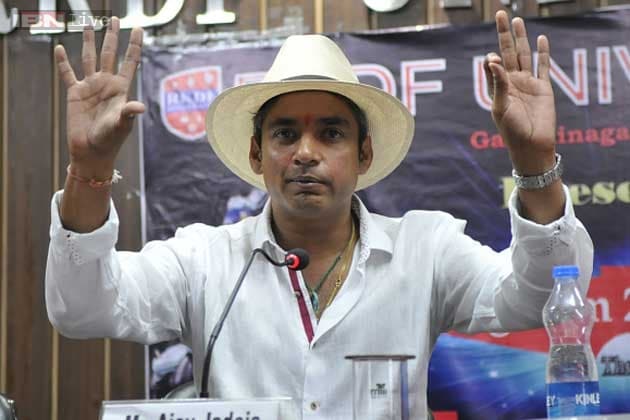 Just when it looked the storm surrounding the Delhi Ranji Trophy over the appointment Ajay Jadeja as coach had settled, a new controversy has cropped up with the new coach not travelling with the team for its season opener - < i>The Times of India has reported.
Even as the Delhi team took to the pitch in their first match of the 2015-16 season away at Rajasthan, Jadeja was absent in the dressing room as he didn't accompany the team to Jaipur.
The newspaper has reported that the former India batsman left the training session in Delhi on Monday after Amit Bhandari joined the squad as assistant coach. However, the official reason given for his absence was that his son got injured. "He left the team saying his son got hurt in school and didn't get back. There is uncertainty in the team as well," a source told The Times of India.
But a top official from the Delhi and District Cricket Association (DDCA) told the newspaper that Bhandari's appointment has annoyed Jadeja.
"He has told some of the DDCA officials that he is not sure why Bhandari is with the team. Jadeja feels that Delhi have a new team and the youngsters would need one man talking to them and two coaches will create confusion," the official told TOI.
There had been a lot of furore over Jadeja's appointment and the DDCA might mull replacing him with former coach Vijay Dahiya if he remains absent without a valid explanation.