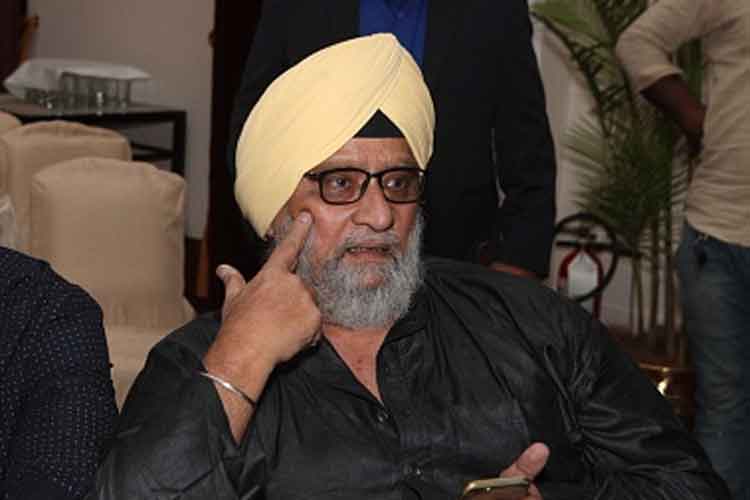 New Delhi: Even as DDCA races against time to procure permission for hosting the final Test against South Africa, former India captain Bishan Singh Bedi on Thursday claimed the association is ill-equipped to host an international match with "rampant corruption" prevailing in the state body.
Bedi, along with former Delhi players-turned crusaders had met Delhi chief minister Arvind Kejriwal to help clean-up the mess after the DDCA was given a November 17 deadline to establish its state of readiness to the Indian cricket Board.
The state government had also directed the DDCA to pay Rs 24.45 crores in entertainment taxes as DDCA is already struggling with internal strife.
"It was expected, this was bound to happen. This has been going on for so many years with so many errors and such glaring inefficacy that somebody had to take notice and stand up and I am glad to say this that the present chief minister of Delhi has genuinely felt the need to know what the hell is going on," Bedi told media persons at Press Club of India here.
"And as cricketers we are grateful that Mr. Arvind Kejriwal has shown remarkable acumen to find out and go to the bottom of it all," the legendary spinner added.
With BCCI already announcing Pune as the back-up venue, the DDCA has also sought the state government's help to stage the fourth and final Test. Bedi insists that the veteran cricketers of Delhi are batting for the game of cricket and not politicising the issue.
"Our aim is not to politicise this particular press conference. We were asked by Arvind ji that if the Test match does not happen here then who will be at a loss and we said that the people of Delhi will be at loss.
"Because Feroz Shah Kotla belongs to the people of the capital not to a particular individual. We were able to convey to him that with a heavy heart we feel that the situation today, the conditions prevailing in the parent body that is DDCA, is not terribly conducive to organise a Test match which is an international event.
"Over the years that DDCA has earned, the bad reputation, that has not escaped the ICC. Delhi being the capital can you imagine what would have been the treatment meted to cricket in the other state associations," Bedi said.
"If the present set-up would have had strength then they would have got an appointment with Mr.Kejriwal. Even DDCA captain Gautam Gambhir got an appointment with the Chief Minister," he added.
Bedi insists that the BCCI also shares the same concern as the former cricketers and its anticipation of keeping Pune as a back-up venue is a clear indication of the DDCA's inability to host the match.
"That is what BCCI believes. That is why BCCI in the last meeting told Pune to be ready. This anticipation comes from the BCCI. I don't want Delhi to be deprived of a Test but this has come from the BCCI that DDCA needs to procure these permissions before November 17," he said.
"BCCI should be wide awake to the fact that they are running Rajasthan Cricket Association (RCA) so why can't they appoint their own committee to run the affairs of DDCA," he opined.
Bedi also said the ongoing fight for a clean DDCA is not new for the veteran cricketers.
"This fight is not new. We had sent a letter to the Prime Minister way back in July 2014. We are still awaiting a reply.
Ofcourse, the PM of the country has lot more pressing engagements than to divulge and find out the ills of DDCA.
"But I would have thought surely some concern for cricket in the capital could have been made public by the PMO. But we are not complaining against the PMO, but we are extremely grateful that Arvind Kejriwal has taken it up upon himself.
"Because DDCA was directly under his purview. We are reasonably optimistic that the change as we have been working for all these years is perhaps round the corner," he said.
Meanwhile senior DDCA official Sameer Bahadur, who shared the dais with Bedi, Surinder Khanna and Aakash Lal and is credited for collecting all the necessary information from MCD against DDCA wrongdoings, said the Kotla is not fit to host any match.
"This stadium is sitting on a tinderbox. A sewer line from old Delhi is running right past the Kotla. Now they have punctured the original sewer line and they have done it clandestinely without any permissions. Now that has methane in it, which can cause massive damage.
"Here we have a stadium which is sitting on a tinderbox, where 40000 odd people would be sitting. Now Kejriwal has already been advised that these guys have illegally punctured it and they have put the entire stadium at enormous risk."
Former Delhi skipper Lal not only criticised DDCA but also came down heavily on former President Arun Jaitley.
"The question is not whether the match will happen or not, the question is whether DDCA is worthy of hosting a test match or not? Corruption in DDCA bloomed, flourished and grew in Mr.Jaitley's term. He wanted to stay in power," said Lal.