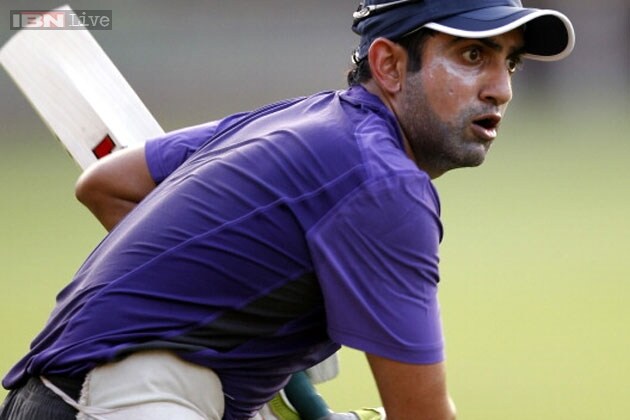 New Delhi: Mired in one controversy after another, the Delhi and Districts Cricket Association (DDCA) on Sunday hit a new low after three top officials gave three separate probables list with one naming Gautam Gambhir as captain while another faction naming Madan Lal as 'mentor'.
The ugly fight on Sunday erupted between DDCA vice-president Chetan Chauhan and Joint secretary (Sports) Anil Jain as both sent separate probables list to mediapersons. There was another man Ashok Sharma, better known as 'Mama', a Director of DDCA, also sent a third list.
In Chauhan's list, there is no mention of any captain but he had appointed Madan Lal as mentor-advisor as he would also select the coach of the team.
In Jain's list, he had named Gambhir the captain and the cirrcular issued by him gives the former opener power to add anybody in the list and report to him at the Kotla on Monday morning.
The third person 'Mama's list contains the name of a player who was caught in a IPL fixing sting operation by a private channel a couple of years back.
While 30-35 names are more or less same in both lists with common names like Gambhir, Virat Kohli, Shikhar Dhawan and Ishant Sharma, it was difficult to understand as both Chauhan and Jain claimed that their lists are "valid".
"The executive body selects the team. I am a vice-president of a Section 8 company. I am well within my right to select probables and I did it after consulting selector Vinay Lamba. I won't allow the hooliganism tactics of the Sports Committee to take over DDCA. I have not appointed Gambhir the captain and he would only do well to not report to Jain," a fuming Chauhan told PTI on Sunday.
"Also I don't think anyone can question Madan Lal's credibility as mentor. I won't allow 22-23 people jumbo support staff like earlier years. I know how the siphoning of funds happen and that's the reason why DDCA president Sneh Bansal is not calling an executive committee meeting," Chauhan added.
When the other protagonist in this sordid DDCA drama Jain was contacted, he spoke exactly the opposite.
"Who is Chetan Chauhan to select probables? He is just a vice-president while I am the joint secretary in charge of sports. It is my prerogative to select the team and the captain. I have appointed Gautam the captain and it is the final decision. I will appoint the selectors in a couple of days' time. We had to select probables as less than a month is left for the first Ranji match to be played," said Jain.
In both teams, there are names of players who are sons of DDCA members and their credibility as performers is not known.
Players like Saurabh Passi and Subodh Bhati have found their names in different lists, indicating the rot in the system.