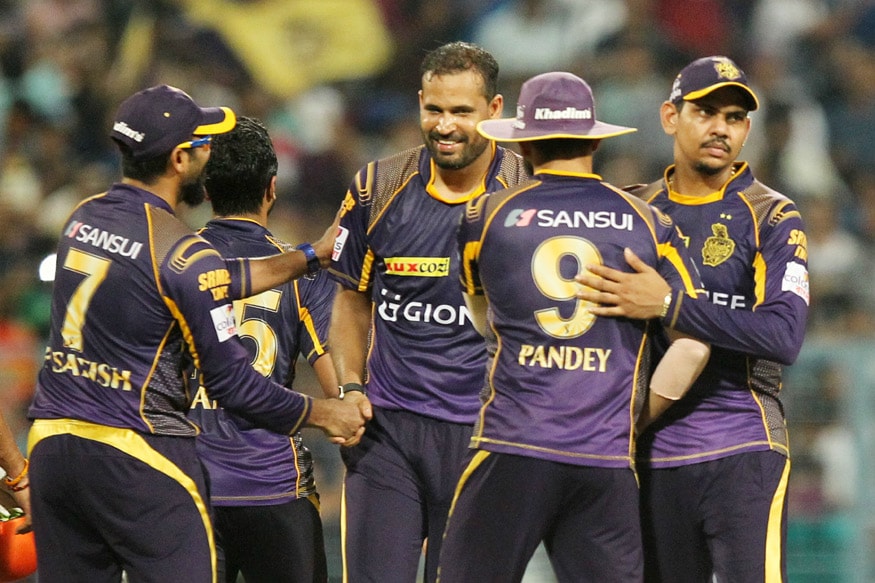 Kolkata: With Kolkata Knight Riders (KKR) moving into the Indian Premier League (IPL) play-off stage, the city's cafes, lounges and restaurants are readying to serve the cricket lovers and foodies with lip-smacking dishes themed on the teams and the game.
"We will have Special KKR Dessert apart from Square Cut Chicken Pizza," the owner of popular hangout cafe 'What's Up' said.
"Besides there will be Square Drive Polo Con as well as Gayle s Calypso Chicken," he said.
The patrons, a large number of them from Generation Next, will watch the matches on a giant LED display board on the terrace. To keep up with the the atmosphere waiters will be dressed in jerseys of the IPL teams, while the interiors will have cut-outs and team flags.
Other popular restaurants and cafes like 'Smokeshack', 'Park Plaza' are ready to keep pace with their innovatively-named creations like 'Bravo', 'The Champion', 'Return of Pieterson', 'Gauti s Grit', 'Warner s Attack', 'McCullum s Aura'. All these are combos and comprise liquor.
"The new offers will be available only during match hours and are aimed to drain the summer heat while relishing every up and down of a match played by one s favourite team," a spokesperson said.
Mahmood Alam, the owner of rooftop cafe 'The Shack Lounge', said, "There will be some spins to our regular Italian, Mexican and Lebanese cuisine and a new American section with cricket reference which the guests can discover from the IPL semi-final day."
The cafe has been done up with cardboard cutouts of Chris Gayle, Virat Kohli, Gautam Gambhir in their team attires and a cheering SRK from the Eden stands in KKR's purple and gold outfit.