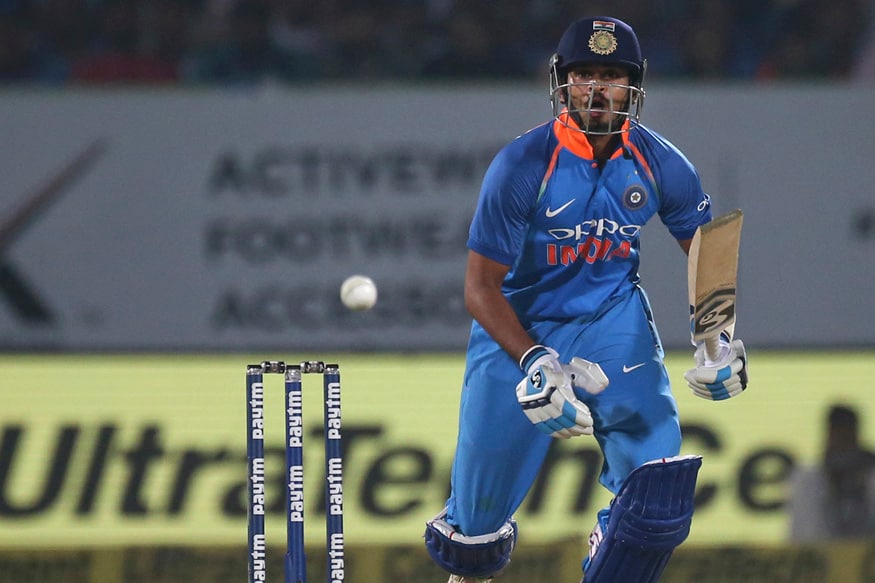 The West Indies tour that follows right after the ICC World Cup is a good opportunity for the Indian selectors to test out some young blood as the likes of Virat Kohli, MS Dhoni and Jasprit Bumrah are set to be rested after a long and hectic international season. One of the players who can fill the void during the limited-overs series ahead of the Tests could be Mumbai batsman Shreyas Iyer.
Iyer, who led the Delhi Capitals to the IPL-12 playoffs earlier this season, is currently part of the India 'A' side in the series in Caribbean.
"This is going to be the first time I am going to the West Indies. It's going to be a good experience for me. The wickets are bit like Indian tracks, the bowlers are going to be challenging there as well," Iyer told bcci.tv.
Just 24 years of age, Iyer has turned out in six ODIs for India for 210 runs at an average of 42 with a couple of fifties against Sri Lanka in the 2017 ODI series. The Mumbai skipper is someone who thrives under pressure and he showed in the first one-dayer when a scored a hard-fought 77 on a tough track against West Indies 'A'.
"Hope to be under pressure because I can score more under pressure. I tend to score more when I am under the pump," he said.
In IPL-12, Iyer scored 463 runs in 16 games with three half-centuries and many believed he could have been one of the World Cup replacements after his impressive performances.
"I deserve a chance in the Indian team. My performances in the 'A' series should count. My goal is to be better than the previous season, I want to grow as an individual and become more mature as a player. I want try bat till the end," Iyer, who averages 52.18 in first-class cricket, said.
Iyer hopes to imbibe different qualities from Indian skipper Kohli, Dhoni and Mumbai teammate Rohit Sharma.
"Kohli is always hungry for runs and you can see it in his batting. I want to see that hunger in myself. While Dhoni is very calm and composed in pressure situations," he said about Kohli and Dhoni.
"Rohit obviously is very talented. He's got so much time when he plays, makes batting look easy. He is someone who is totally different from other batsman. The best seat to watch him bat is from the non-strikers end, right now takes his time. He structures his innings well. If I get all three aspects it will be very helpful for me," Iyer added.