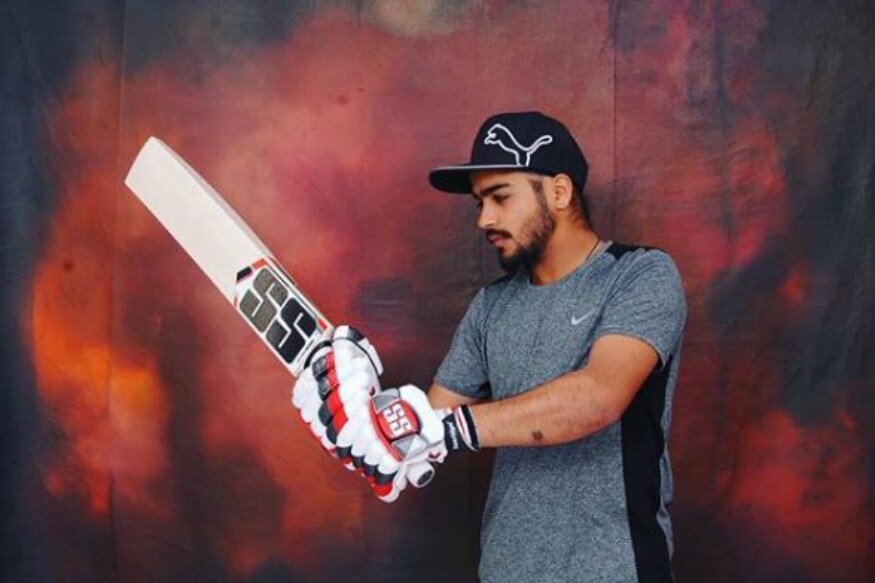 New Delhi: The IPL auctions always has the tendency to throw up its fair share of surprises. The auction for the 12th edition was no different, especially when it came to this 17-year-old from Patiala - Prabhsimran Singh, who was raked in for a whopping INR 4.8 Cr. by Kings XI Punjab.

"I was watching the auction with my parents at home in Patiala and when the bidding for me finally ended they had tears in their eyes," Prabhsimran told CricketNext from his home in Patiala.

"I never even dreamt that I would be picked by such a huge bid from Kings XI. Now I want to prove their faith in me."

Prabhsimran is Punjab batsman Anmolpreet Singh's cousin. Anmolpreet shot into limelight last season scoring 753 runs in Ranji Trophy at an average of 125. He went to Mumbai Indians for Rs 80 lakhs.

"My father (Surjeet Singh) is a government servant and works with the Punjab Mandi Board. I took up cricket following on from my cousin Anmolpreet Singh (Punjab batsman)," said Prabhsimran.




The youngster has toiled hard after being ignored for the Under-19 team for a long time. But he finally earned his spot in the Under-19 Asia Cup in Bangladesh this year. He left his mark in the tournament with 82 off 61 balls against Nepal in the opening match and a 37-ball 65 in the final against Sri Lanka to lead his team to a 144-run victory.

"I was picked for the U19 Asia Cup and scored an 80 and 65 not out in a couple of matches. I was also part of the team in Emerging Asia Cup in Sri Lanka recently. I consider (Virender) Sehwag and (MS) Dhoni as my idols and I like to bat aggressively like them. When it comes to wicketkeeping, the inspirations are Dhoni and Adam Gilchrist," the youngster said.

Former India wicketkeeper and national selector Kiran More had hand-picked Prabhsimran for a wicketkeepers' camp at the National Cricket Academy (NCA) in Bengaluru earlier this year. He was one of the five Under-19 wicketkeepers selected for the camp.

"It (Prabhsimran's bid) is the big story for today and I never thought he was going to make so much money today, everybody has done their homework well, he is a quality player. When you're looking at a future it is great, he is just 17, he has got to work on his wicket-keeping, but as a batsman he is great, brilliant player, I would say a right-handed Rishabh Pant. He played at an Emerging Trophy in Sri Lanka, he got a few sixes, but he is a quality player with potential," More, who is IPL broadcaster Star Sports' expert analyst, said.

First Published: December 19, 2018, 6:57 AM IST