'Didn't Want to End up Frustrated, Want to Play Overseas Leagues' - Ojha on Early Retirement
Pragyan Ojha surprised a few by announcing his retirement from cricket at the age of 33 in February this year
Updated: May 25, 2020, 11:03 AM IST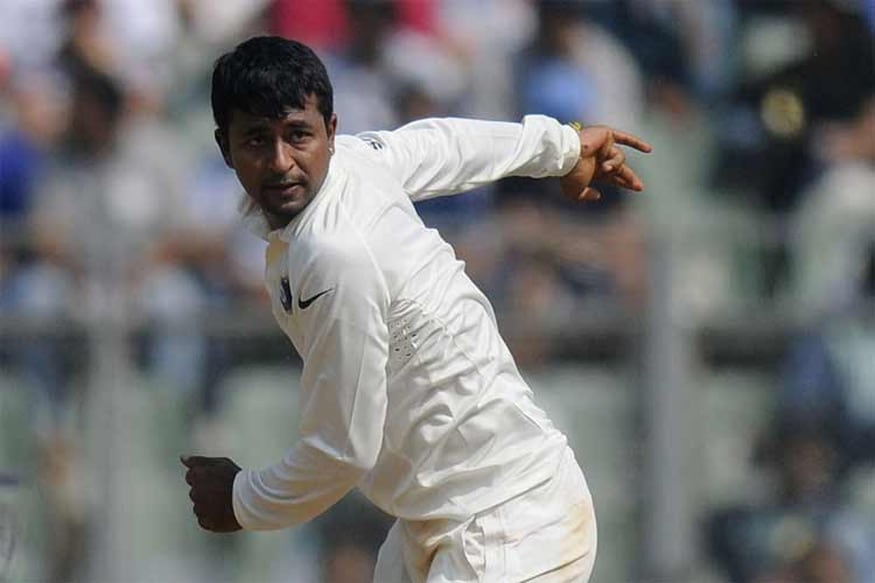 Pragyan Ojha surprised a few by announcing his retirement from cricket at the age of 33 in February this year. The left-arm spinner had last played first-class cricket in November 2018.
Ojha has played 24 Tests picking 113 wickets, and formed a successful spin pair with R Ashwin in his international career which ran between 2008 and 2013. He was, in fact, the Man of the Match in his last Test (against West Indies in 2013), which was also the farewell game for Sachin Tendulkar. Ojha never played for India after that as he struggled with issues with his bowling action and form.
The Hyderabad lad also moved to Bengal and then Bihar in domestic cricket before calling it quits early this year.
Opening up on his early retirement from the game in a chat with sports commentator Arun Venugopal on his Instagram Live show 'Homerun With AV', Ojha said he would have loved to play more Test cricket.
"I'm very happy that I ended up playing for my country and I became a Test cricketer. Saying that, I would have loved to play more Test matches. That's how it is. You want to play more and more for your country. I am thankful to god that I ended up being a Test cricketer," he said.
"I think it (retirement) was more because... till I was playing for Bengal and Hyderabad, it was good. But when I went to play for Bihar, I realised, if I have to play in the Plate group, I don't think I'm trying to compete or play at the higher level. Suddenly I realised I should not be just fooling around, this is something that has given me everything and I shouldn't end up being frustrated or not happy.
"I wanted to gracefully move away. I have always seen a lot of people end on a bitter side when they push too much. I didn't want to reach there. I never wanted any bitter feeling about my cricket career."
Ojha, though, has not completely given up on cricket. Subject to approval from BCCI, he wishes to play overseas leagues including T10 cricket.
"I'm trying to go and play in some leagues outside India. Definitely I'm looking to do that, hopefully things work out," he said. "Before anything could happen this lockdown just stopped us all, everything is stopped. Once this is done and everything is back to normal, which I doubt, it won't be the same normal that we are used to, but we'll see how things are and how to go about it.
"It totally depends on if we can get permission from BCCI. I will talk to BCCI whenever the time comes. Right now nobody knows what's happening. But I'll definitely request BCCI to consider this, because I can go and play and enjoy myself."
While the BCCI has not allowed active players to participate in such leagues, retired cricketers like Virender Sehwag and Zaheer Khan (both in the T10 league) and Yuvraj Singh (Global T20 Canada) have taken the overseas league route.
Players like Suresh Raina and Robin Uthappa have recently requested the BCCI to consider allowing active cricketers to play in overseas leagues as well.
---
---
Team Rankings
Rank
Team
Points
Rating
1
Australia
3028
116
2
New Zealand
2406
115
3
India
3085
114
4
England
4326
106
5
Sri Lanka
2454
91
FULL Ranking
Rank
Team
Points
Rating
1
England
5405
123
2
India
5819
119
3
New Zealand
3716
116
4
Australia
3941
109
5
South Africa
3345
108
FULL Ranking
Rank
Team
Points
Rating
1
Australia
6047
275
2
England
5959
271
3
India
9319
266
4
Pakistan
6009
261
5
South Africa
4380
258
FULL Ranking