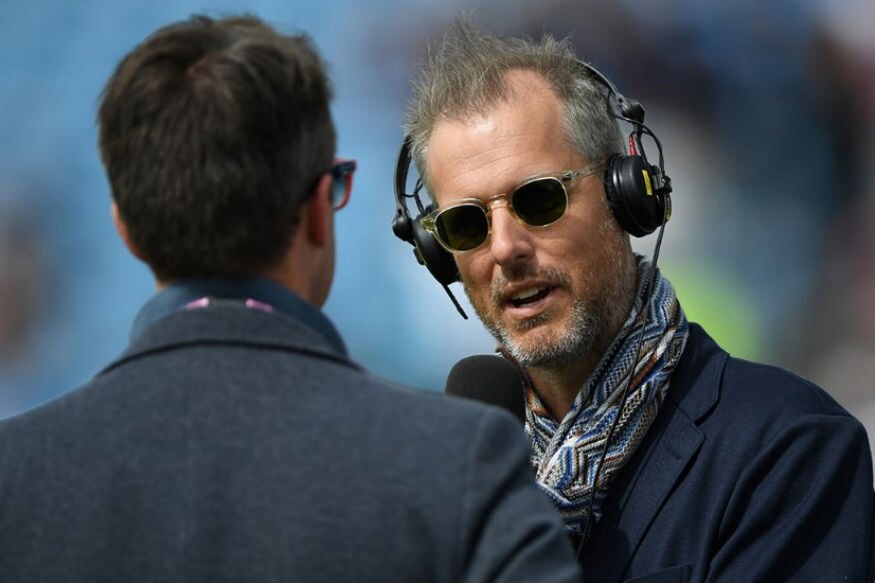 Stevens, an unobtrusive butler, was the central character in The Remains of the Day, an award-winning book and movie. Much of it is a meditation on the passage of time, loyalty, and chances not taken. It's a theme that should resonate within English cricket this week as they look back on an emphatic series-squaring victory against Pakistan at Headingley. After the disastrous performance at Lord's, England needed something special, and a Buttler, Jos, was one of the key protagonists as they ended a run of eight Tests without a victory.
Had they lost, Trevor Bayliss, who will step down as coach after the World Cup in England next summer, might have been the recipient of a pink slip. That in itself would have been unfair. Bayliss's task, when appointed in 2015, was always to revive England's white-ball fortunes. By getting within a couple of Carlos Brathwaite sixes of World Twenty20 glory and then reaching the semifinals of the Champions Trophy, he has done that. In bilateral contests too, England have been dominant, making them early favourites for a competition they've never won, and where they haven't made the semifinals since 1992.
Bayliss and Joe Root deserve immense credit for bouncing back from the Lord's debacle, but the real architects of the success did their jobs behind the scenes. Less than two months ago, Ed Smith replaced James Whitaker as England's chief selector. Smith played three Tests against South Africa as a 26-year-old in 2003, but once his dreams of establishing himself on the biggest stage faded, he didn't hang around. He shifted focus to writing a decade ago and was a well-respected columnist before he decided to get his hands dirty again.
And how. Most people prefer to ease into new jobs and not rock the boat too early. Smith gave it such a shake that it almost capsized. From his writing, which included a book on baseball, it was obvious that he wasn't one for the well-trodden path. This was a man who liked to embrace change, whose ideas came from left field.
The most controversial one was the recall of Buttler, who hadn't played a Test for England since December 2016 (in India) and who hadn't faced a red ball in a match scenario for almost a year. When Smith made his decision, Buttler was away in India, playing in the Indian Premier League (IPL) for the Rajasthan Royals.
He didn't have too flash a start to his season either. But once Rajasthan sent him up to open the innings, the opposition felt the full force of his strokeplay. Buttler reeled off scores of 67 (26 balls), 51 (39), 82 (58), 95* (60) and 94* (53) to transform his team's season and catapult them into playoff contention.
The IPL has always been a thorny topic in the UK, with many feeling that the exodus of players to the league has further marginalized the venerable county championship. Smith, who spent time as a consultant with Royal Challengers Bangalore a couple of seasons ago, though isn't one of the snooty crowd that dismisses the IPL as a hit-and-giggle distraction.
Buttler's selection raised more than a few hackles among the traditionalists. But Smith recognised that you don't necessarily need to bat under cloudy skies in Durham or Yorkshire to make runs for England. Someone striking the ball as sweetly as Buttler was, even if it was a totally different ball game, was worth taking a punt on.
He also took a chance on Dominic Bess, a 20-year-old off-spin-bowling all-rounder. The two were part of a brave rearguard at Lord's, and both were central to the Headingley narrative. Bess made 49 and took 3 for 33, but it was Buttler's power-packed 80 that pushed Pakistan over the precipice. Having shown considerable diligence to get to 34 on the second evening, Buttler exploded with an array of shots on day three as England added 61 in just 62 balls.
Smith has emphasized that a player's attitude is as important as his county numbers. There are echoes there of Michael Vaughan, selected when his first-class record wasn't that special, and Michael Clarke, who played for Australia when averaging less than 40 in Sheffield Shield.
Buttler was subject to withering criticism after a loose shot in the first innings at Lord's. But what followed has shown the value of trusting your instinct and picking guys in form, rather than being wrapped up in layers of dogma and tradition.