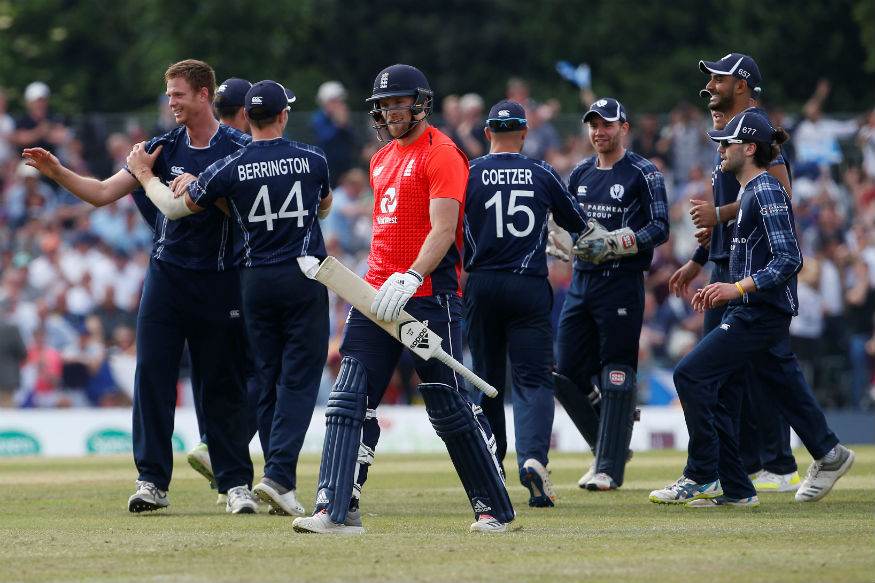 In some ways, 1992 was the first cricket World Cup. Or let's rephrase that. It was the first World Cup where the quality of the TV production was anything like what we've grown accustomed to in the quarter-century since. Channel Nine's touch jazzed things up and the colours we watched were Fujifilm-bright and not the pale watercolours of the Reliance World Cup in 1987.
The passage of time is supposed to give us both distance and perspective. But in the case of 1992, all it seems to have done is provide a distorted image shrouded in layers of nostalgia. Yes, it was the World Cup where Jonty Rhodes channeled his inner Superman, where Wasim Akram bowled balls that arced like boomerangs, and where Martin Crowe batted with rare majesty and led with imagination.
But the all-play-all format didn't exactly lend itself to nail-biting cricket. In fact, of the 36 league matches, only seven provided genuinely tense finishes. India's lack of composure while chasing cost them against both England and Australia, while even the ridiculous rain rule couldn't stop England easing past a revised target against South Africa with a ball to spare.
The other photo finishes all featured teams then considered 'minnows'. Sri Lanka and Zimbabwe contested a classic in New Plymouth, and the Zimbabweans finished off their campaign by upsetting England in Albury. Sandwiched between those results, Sri Lanka beat South Africa and were edged out by Pakistan in Perth. And that was it. Seven matches, of 36.
That both semifinals and the final – because of Akram's sorcery – were memorable makes it easy to overlook some of the dross that went before. And the highlights reel, which obviously left out the chaff, was then used to push through the idea of a ten-team World Cup for 2019 and beyond.
The England and Wales Cricket Board (ECB) were prime movers in that decision to make the 'World Cup' a private country club event, with facts and figures from the previous two decades cherry-picked to reinforce the argument for 'quality ahead of quantity'.
There was no shortage of quality at all from Scotland on Sunday night, as they beat England, currently ranked No.1 in ODIs, by six runs after piling up a mammoth 371 for 5. Bear in mind that Scotland beat Afghanistan, who will be at the World Cup, in the qualifiers, and were desperately unlucky not to see off West Indies, the other team to make it out of what was the most competitive tournament international cricket has seen.
Ireland, who had flown the Associates' flag so proudly at three World Cups – beating Pakistan and Bangladesh in 2007, beating England in 2011 and West Indies in 2015 – also missed out. It made you wonder why those just ahead of them in a ranking system very few understand didn't have to pay their way into the big tent.
If you take the last three years, Sri Lanka have a win-loss record of 20-39. Pakistan, despite winning the Champions Trophy last year, sit at 23-23. Bangladesh have won 17 and lost as many, while Australia, defending champions, have lost (25) nearly as much as they've won (27).
Not one of them had to qualify. Despite winning the football World Cup in 2014, Germany had to start from scratch for 2018, as did Brazil, five-time winners. Italy and the Netherlands, who have appeared in nine World Cup finals between them, didn't make it. Neither did Ghana and Cameroon, the two teams most associated with the rise of African football.
When it comes to 50-over cricket, the scheduling has always been absurdly devoid of context. You could easily have a two-year qualification cycle – based on geographical zones or otherwise – that gives emerging nations the exposure and games they need. Instead, we usually end up with India and Sri Lanka playing yet another five-match series for the Who Cares Cup.
Football's footprint is everywhere. Cricket's is shrinking by the day, especially in countries like England where participation numbers have plunged in the last few decades. The English Football Association was so insular and xenophobic that the national team didn't even play in the World Cup until 1950, when they lost to the unfancied United States of America.
Nearly seven decades after that, most cricket boards showcase similarly blinkered attitudes. Hopefully, the periodic slaps in the face from the likes of Scotland will help bring them to their senses.
A month after English football's World Cup embarrassment, Billy Wilder's Sunset Boulevard was released. It would win three Oscars and is still remembered for the immortal line that Gloria Swanson's character, Norma Desmond, utters when reminded of her silent-movie past. "I am big," she says. "It's the pictures that got small."
Most cricket administrators are similarly delusional.