Domestic cricketers to get more fees
The BCCI has reworked the match fees for the players per day.
Updated: August 30, 2008, 11:17 PM IST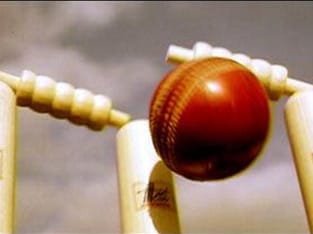 Mumbai: The BCCI has reworked the match fees per day for senior domestic tournaments like the Ranji Trophy by Rs 11,000 for the 2007-08 with each player entitled to get Rs 37,000 per day.
"In 2006-07 season the players were getting Rs 26,000 per day and for the last season they will get Rs 37,000 per day out of which Rs 10,000 has already been paid," BCCI sources said here on Saturday.
The players were projected to get Rs 36,000 by the Finance Committee for last season and the expectations have not only been met but also exceeded.
The BCCI conducts the Ranji Trophy, Duleep Trophy, Deodhar Trophy, Irani Cup, zonal and inter-state limited overs tournaments and Challenger Series at the domestic level for seniors.
---
---
Team Rankings
Rank
Team
Points
Rating
1
Australia
3028
116
2
New Zealand
2406
115
3
India
3085
114
4
England
4326
106
5
Sri Lanka
2454
91
FULL Ranking
Rank
Team
Points
Rating
1
England
5405
123
2
India
5819
119
3
New Zealand
3716
116
4
Australia
3941
109
5
South Africa
3345
108
FULL Ranking
Rank
Team
Points
Rating
1
Australia
6047
275
2
England
5959
271
3
India
9319
266
4
Pakistan
6009
261
5
South Africa
4380
258
FULL Ranking
Upcoming Matches