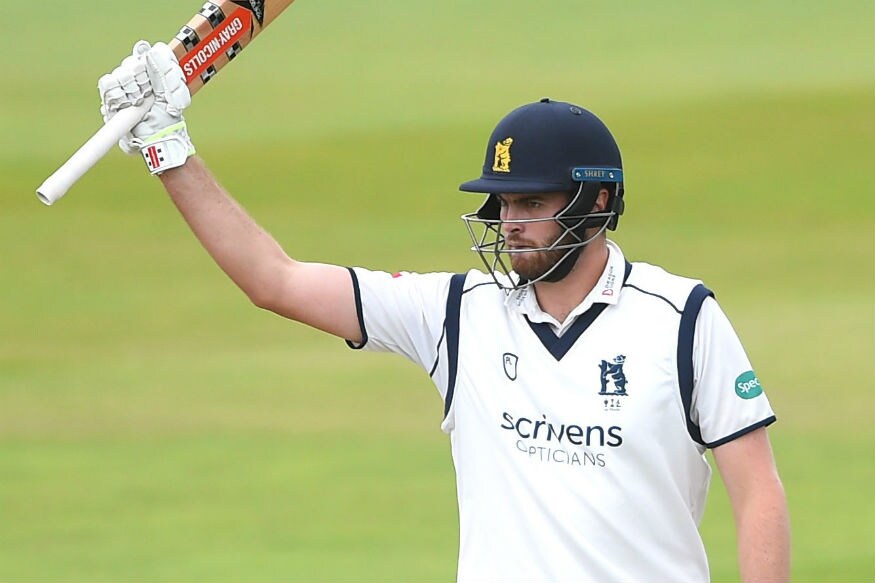 England batsman Dominic Sibley admitted he's pleased that his good form on the domestic circuit has finally been rewarded with a call-up after he was included in the England squad for the New Zealand series.
"It's been a good year for myself and to get that call is really pleasing. I am buzzing to be involved," the Warwickshire cricketer told Sky Sports.
The right-hander has been in top form in recent times, leading the run-scoring charts at the County Championship with 1,324 runs at an average of 69.68 so far.
Sibley also admitted that he made some changes to his stance from last season that has helped him considerably this time around.
"Last year I was standing really narrow for a tall lad and was a bit side on, now I have opened up and got a bit wider on my feet.
"Also mentally - moving away and growing up as a person as well has made a big difference so a combination of the two.
"Batting for long periods of time is what I have done well this year but, to be fair, it's something I have done since a young age and hopefully I can continue to do it."
England's top order has been a massive concern in recent times and Sibley said he was looking forward to batting with Rory Burns as well as link up with old friends from his former county Surrey.
"I have played a lot of cricket with Burnsy growing up. He has had a really good summer again against the Aussies.
"So to be on tour with a few old friends from Surrey - Sam Curran as well - should be good fun."
The 24-year old added his eagerness to make it into the Test side increased when he went to watch the first Ashes Test of the summer.
"I came [to Edgbaston] on day five (of the first Ashes Test). To feel the atmosphere and see the way cricket got so big over the summer during the World Cup and Ashes, makes you even more hungry to be part of it."