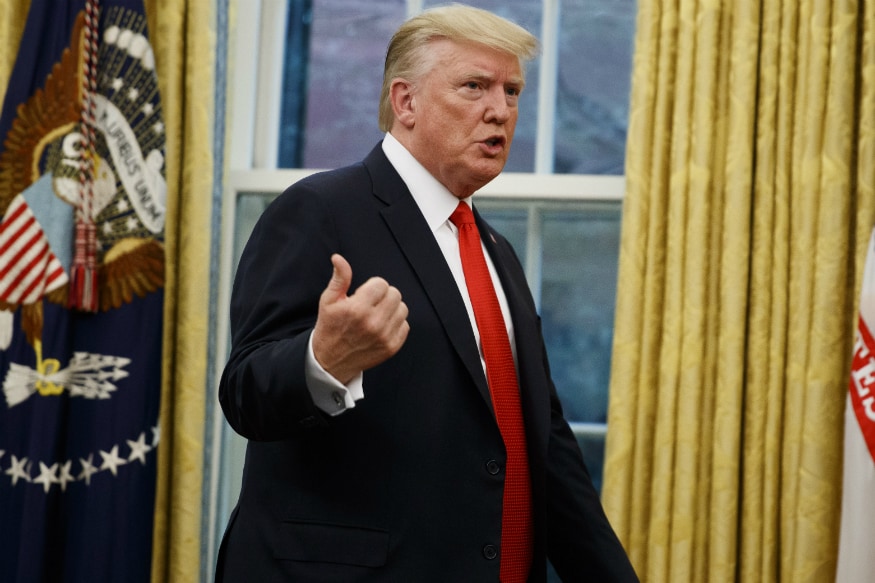 US President Donald Trump has in moments left people confused with what he's said, but while visiting Ohio with Australian PM Scott Morrison it was he who was left utterly confused about a cricketing analogy used by Anthony Pratt.
Pratt, an Australian billionaire, was comparing his PM to Sir Don Bradman and in the process left the US President confused.
"The PM is the Don Bradman of Australian job creation," Pratt was quoted as saying by 10daily.com.au
Trump, who could be excused for not knowing his cricketing history, looked confused. He turned to Pratt, a quizzical expression on his face.
"Don Bradman was our Babe Ruth," Pratt quickly clarified for the President's benefit.
"Oh wow," Trump replied.
"In cricket," Morrison added.
this is very funny to me

Pratt: "He's the Don Bradman of job creation"

Trump:

Pratt: "Don Bradman was our Babe Ruth"

Trump:

Morrison: "in cricket"https://t.co/cVzsFwLytZ pic.twitter.com/GciR7fbBO3

— Josh Butler (@JoshButler) September 23, 2019
Pratt was an official guest at the state dinner in Morrison's honour, and he tried to repay the favour by feting both world leaders in Ohio.
Trump, who called Morrison "a man of titanium" recently, also unveiled a special plaque to commemorate their visit to a box factory.
"He's a good gentleman and they love him in Australia and now they love him in the United States," Trump said of Morrison.