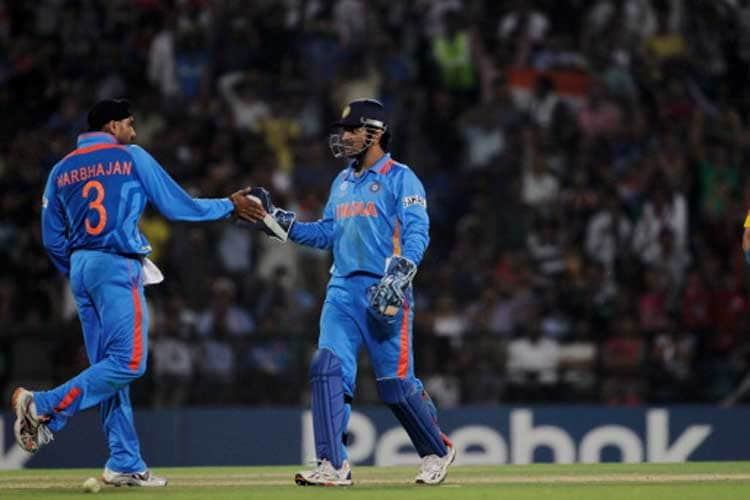 New Delhi: Ace India spinner Harbhajan Singh — who is not part of the current national team set-up — has said that even after playing for so long for the country, he doesn't enjoy the same privileges as former skipper MS Dhoni, when it comes to selection matters.
In an interview to NDTV, Harbhajan said that Dhoni brings a lot to the table with his experience on the international arena but when it comes to himself, Bhajji doesn't feel that he is seen in the same breath.
"Yes there is no doubt that Dhoni brings a lot to the table apart from his batting, whether he is in form or not. Obviously we have seen that he is not hitting the ball as well as we have seen,' Harbhajan was quoted as saying by NDTV.
"But when it comes to me. I do feel that we are not given that sort of privilege. We too have played for 19 years and won and lost India matches. I have won two World Cups too. So this privilege is for some players, and for some it is not and I'm one of those for whom this privilege is not there. I don't know why that is the case," Harbhajan added.
Harbhajan also said that he doesn't want to sing his own praises and it's up to the selectors to pick him or not pick him. However, Bhajji did point out that he still harbours dreams of playing for India again.
"That question of 'why', needs to be asked to the selectors. I don't want to sing my own praises but the amount of cricket others have played even I understand the game as much and what they bring to the table we also bring to the table. We too wish to play for the country as much," Harbhajan concluded.
First Published: May 26, 2017, 9:21 AM IST