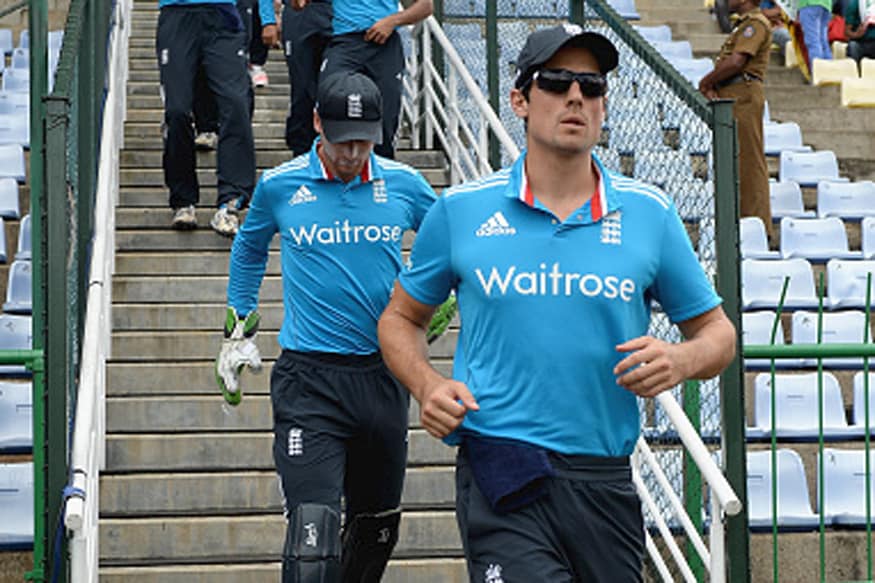 Sir Alastair Cook retired as England's most successful Test batsman, but it's in the 50-over format where he failed to stamp his authority. The 34-year-old featured in just 92 One-Day Internationals, last of which came in December 2014, just before the 2015 World Cup in which he was supposed to captain England.
Eight weeks before England's first game in the World Cup, after a particularly poor series in Sri Lanka, Cook was abruptly sacked as captain and the baton was handed over to Eoin Morgan. Cook then never appeared in another international white-ball game and had to end his career without ever featuring in the biggest tournament of them all.
"Whether we'd have won it or not – and I don't think we would – I don't think it was the right decision to make," Cook told The Independent.
"When I was made captain, one of my things was that whatever happens in those four years, you don't want to make major changes just before a World Cup. We'd done it before, and it never worked."
England failed to qualify for the knockouts after an ignominious defeat to Bangladesh but Cook admitted that Morgan was the right man to take the team forward.
"Maybe it was the best thing for that team, with Eoin as captain," he reflects. "Realising they had to change their ways. Fair play to him: the way he's taken that team forward has been great to watch."
Since then, England have improved immensely in the white-ball format, are currently the top-ranked ODI side and the strong favourites to win the 2019 World Cup.
"It's a side we can be very proud of. Guys who have taken the limits out of one-day cricket. It's almost a we-can-get-500 attitude. That's an extraordinary attitude to have," said Cook.
The recently-retired 161-Test veteran said he always found one-day cricket "a lot harder" and termed 2013 Champions Trophy final defeat to India as "big missed opportunity".
"I'm not envious. I always found one-day cricket a lot harder. I had to change my game. I had my go for those four years, and now I've got great pride in watching these players who are setting the trend in one-day cricket," he said.
"The big missed opportunity was that Champions Trophy final. Because actually, we were playing brilliant one-day cricket. The way the game was played, with four men inside the circle from 15 overs, and people who could knock it around really well, we became the best side in the world doing it. That's the one I felt disappointed about. We could have won that trophy. We were quite clearly the favourites going into that game and backed ourselves.
After playing competitive cricket for over 15 years, Cook has switched to media work and is aware of the challenges professional athletes face once they retire.
"That's the biggest problem when people retire: most of the time, they're searching for that. And it's about accepting that you had your time. You lived on incredible highs, you lived – mainly – on incredible lows, because cricket's a game of failure," he said.
"You've got to accept that it is going to be different. And that you get rewards from different things. So the five months I had at home: you're not getting the massive highs and lows, but you're getting to see your children grow up, and spend quality time with them that you wouldn't have. And that gives you a different kind of satisfaction."