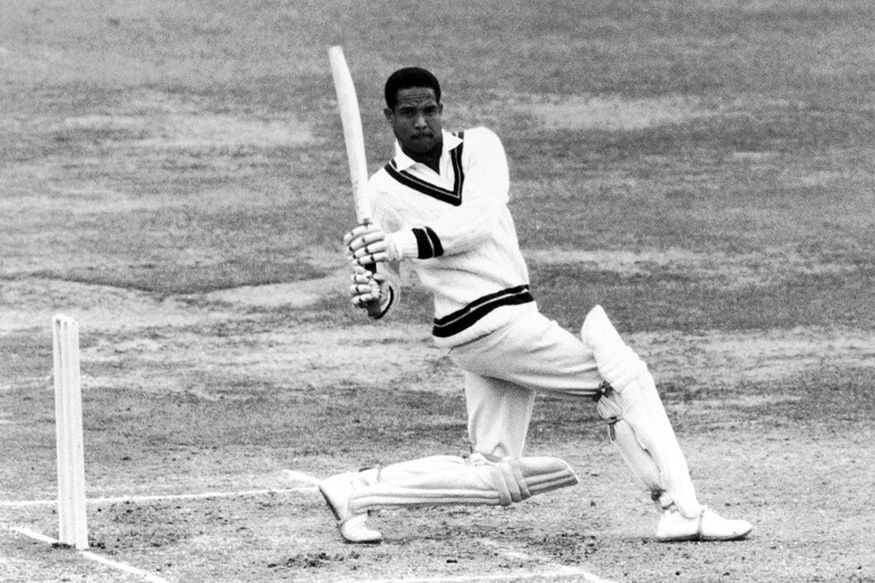 As of 1st January 2019, there have been 2956 players who have played Test cricket. So, when pundits of the game sit down and choose an all-time great World XI, there is a plethora of talent to choose from. Since Test cricket began in 1877, there have been a number of great batsmen, bowlers, all-rounders and wicket-keepers to choose from. Therefore, it is only natural that the pundits who choose the all-time great Test XI will differ in their choice of the playing XI. However, there are some players whose exploits on a cricketing field are so compelling, that leaving them out of the playing XI is impossible. They include players like Don Bradman, Garfield Sobers, Shane Warne and Wasim Akram.
One of the greatest captains of all-time in Ian Chappell calls Sobers the greatest cricketer of all-time even ahead of the peerless Don Bradman. His view is echoed by another fine all-rounder in Keith Miller. So, what makes Sobers so special and unique to warrant such praise from cricketing greats, connoisseurs and aficionados. A common myth about all-rounders is that they are equally good at both batting and bowling. Usually, an all-rounder is someone who is very good at one of these 2 primary skills and supplements it with acceptable prowess in the weaker of the two skills. In the case of Sobers, as a batsman, many shrewd observers like Ian Chappell and Mark Nicholas consider him to be the 2nd best batsman of all time after Bradman, and the best batsman they had ever seen. Sobers played in 93 Tests and scored 8032 runs at a batting average of 57.78 with 26 centuries and 30 fifties. If you take a cut-off of 5000 Tests runs, there are 96 players who fulfill this criterion and Sobers has the 5th best batting average of the lot, behind Don Bradman, Steven Smith, Ken Barrington and Walter Hammond. The 4 ahead of him in this list are top order batsmen.
If a cut-off of 8000 Test runs is applied, then Sobers has the best batting average among all the 30 players who fulfill this criterion. Therefore, as a batsman, Sobers is right up there in the pantheon of all-time greats. As a bowler, he took 235 wickets at an unflattering average of 34.03. However, it would be erroneous to dismiss him as a mediocre bowler just based on his numbers. Most bowlers specialize in one particular form of bowling like pace, or finger spin or wrist spin. Sobers was so versatile and dexterous that he could bowl left-arm fast with an ability to swing the ball and also bowl left-arm orthodox and left-arm chinaman. Without giving in to hyperbole, it would not be exaggerating to call him the most versatile cricketer of all-time. Moreover, as a fielder he was electric all over the field, and exceptional in the slips. A cynic may accuse the person writing this piece as a star-struck fan but the facts reveal that Sobers was not just the greatest cricketer of his generation but either the greatest or the 2nd greatest of all-time.
St Garfield St Aubrun Sobers, was born on 28th August 1936, in Bridgetown, Barbados and was the 5th of 6 children. At birth he was born with an extra finger on each hand which he himself removed during childhood. Right from his early days, it was obvious that Sobers had a god given talent to excel in any sport involving a ball. He was particularly good adept at cricket, football and basketball.
Sobers made his Test debut aged just 17 in March 1954, against England at Kingston, Jamaica in the 5th and final Test after Alf Valentine had fallen ill. He had a dream start taking a wicket in his very 1st over and registering figures of 4/75 in the 1st innings. With the bat he scored 14 not out and 26 batting at the number 9 position, but could not prevent England from winning the match by 9 wickets. In his first 22 Test innings, Sobers reached double figures in 18 of them but his highest score was only 66. From that period on he struck a purple patch scoring 2250 runs in his next 24 Tests at a Bradmanesque batting average of 93.75. In 1958 he scored his maiden Test century against Pakistan at Kingston which he converted into an unbeaten 365. He broke the then Test record for the highest individual score of 364, which was held by Len Hutton since 1938. Sobers batted for 614 minutes in his mammoth innings and struck 38 fours. At 21 years and 216 days, he became the youngest player to break the highest individual score in Tests and also became Test cricket's youngest triple centurion. He became the first batsman to convert his maiden Test ton into a triple century.
Sobers made 824 runs in the 5 Tests against Pakistan, studded with 3 centuries. He followed that with 557 runs and 3 more centuries in the tour of India in 1958-59. In September 1959, Sobers was driving a car in which the West Indies Test player, Collie Smith was a passenger and they were involved in an accident. Smith's back was broken in the accident and he died 3 days later. Sobers underwent trauma following the death of Collie Smith and started drinking heavily. He soon got his life back on track by realizing that he would be letting his country down if he continued with his addiction with alcohol and letting that affect his performances on a cricket field. In the home Test series against England in 1959-60 he again scored 3 centuries while massing 709 runs. During the Tied Test against Australia at the Gabba in 1960-61, Sobers scored 132 on the 1st day. Many observers felt that this was the best century they had ever seen and Sobers went on to score 430 runs in the series with 2 centuries. He was outstanding in the field and took 12 catches but couldn't prevent Australia from winning the Test series 2-1. He also took 15 wickets in the series even though they came at a cost of 39.2 and his bowling allowed the West Indies captain, Frank Worrell to play an extra batsman. This added further credence to the theory that even though Sobers was initially chosen to represent West Indies as a bowler, he later matured into a top-class batting all-rounder. This was the first time he was designated as an all-rounder in Tests. As a result of his stupendous performances in the series, he received an invitation from Sir Don Bradman to play for South Australia in 1961-62.
In the days of ODI and T20 cricket, there have been a few occasions when players have struck 6 sixes in an over. Sobers was the first person to hit 6 sixes in an over in First Class cricket and his feat was later on replicated by Ravi Shastri. Sobers had played a lot of league cricket in England since 1958 and made a decent living from the game. The experience of playing in England in varying conditions helped him immensely and furthered his cricketing education. At the end of the 1967 English Cricket season it was announced that each English county could immediately sign a non-English player for the 1968 English cricket season. 7 Counties approached Sobers and Nottinghamshire announced on 14th December 1967 that Sobers had signed for them and that they were appointing him as the captain of the club. Sobers stated that he had a definite preference for the First-Class game and that he was looking forward to restoring the fortunes of Nottinghamshire. In 1968, Wisden speculated that his contracted was for 3 years and would be paid 7000 pounds a year, which was a very high price at that time, and that he would be provided with an apartment and a car. On 31st August 1968, Sobers became the first batsmen to hit 6 sixes in an over while playing for Nottinghamshire against Glamorgan, at St Helen's at Swansea off the bowling of Malcolm Nash. The feat included 5 clean hits for six and one ball in which his shot was parried over the boundary by the unfortunate fielder Roger Davis. This broke the record of 57 years which was held by Ted Alleston who had scored 34 runs in an over. The ball was collected from a garden by a 11-year-old boy named Richard Lewis, who later on gave the ball to Sobers.
Because of South Africa's apartheid policy, their tours to England in 1970 and Australia in 1971-72 were cancelled. The cricket authorities responded by forming Rest of the World teams to tour Australia and Sobers was invited to captain the Rest of the World in both series. In 1970, he took 6/21 against England in the first unofficial Test at Lords, swinging and seaming the ball at will. He then scored a magnificent 183 and bowled England out in the 2nd innings with his left-arm wrist spin. In January 1972, against Australia in the 3rd unofficial Test at the MCG, Sobers scored 254 of 326 balls. This innings which contained 2 sixes and 33 fours was described by Bradman as the greatest exhibition of batting ever witnessed in Australia.
Sobers captained the West Indies in 39 of his 93 Tests and scored 3528 runs at 58.8 while also claiming 117 wickets at 34. This showed that he did not let the burden of captaincy affect his performances on the cricketing field. Sobers played under Rohan Kanhai in England in 1973 and played his last Test against England at the Queens Park Oval in England in March 1974. Just before his retirement, Sobers became the 1st cricketer to score 8000 Test runs.
It was a pity that teams started playing ODI cricket only at the end of his career and he was deprived of a chance to shine in the format which was ideal for his cricketing skills. He scored at such a quick rate that he was ideally suited for ODIs and he played just a solitary ODI in his career where he was ignominiously out for a duck. When some ex-cricketers indulge in an exercise of selecting a team of players from past eras who would have excelled in ODIs and T20Is, his name crops up without fail.
In the 1975 New Year Honours, Queen Elizabeth II, created Sobers, a Knight Bachelor for his services to cricket. The award was made in the British Diplomatic and Overseas section of the list, rather than on the nomination of the Government of Barbados, which had stopped putting forward recommendations for British honours.
Here is the list of awards won by Sobers for his services to cricket.
The West Indian cricketer of the year in 1958-59
Wisden Cricketer of the year in 1964
The Cricket Society Wetherall Award for the leading all-rounder in English First Class cricket in 1970.
The Walter Lawrence Trophy winner in 1974
The Wisden Cricketer of the Century in 2000- For this particular Award a 100-member panel of experts voted and Sobers received 90 votes out of a possible 100. The only cricketer to receive more votes was Bradman who received 100.
In 2007, Wisden retrospectively selected The Leading Cricketer of the World for every year dating back to 1900 (except 1915-18 and 1940-45). Sobers was selected for 8 years and was the only cricketer along with Bradman to win the Award more than 3 times.
However, the greatest honour bestowed to Sobers was in 2004, when the International Cricket Council (ICC), inaugurated the St Garfield Sobers Trophy, which is the award given annually to the player selected by the ICC as its Player of the Year. The recommendation to name the award after Sobers was done by a panel comprising of Richie Benaud, Sunil Gavaskar and Michael Holding who were asked by the ICC to select an individual with whom to honour cricket's ultimate individual award.
For all his cricketing feats and awards bestowed on him, Sobers is known as one of the finest gentleman to have ever played the game and that is a great compliment to receive from the entire cricketing fraternity. He was known not just as a great player but also as a fine human being. There can be no greater accolade than that. While future generations of cricketers may throw up many great all-rounders it is virtually certain that there will never be another Sir Garfield Sobers.