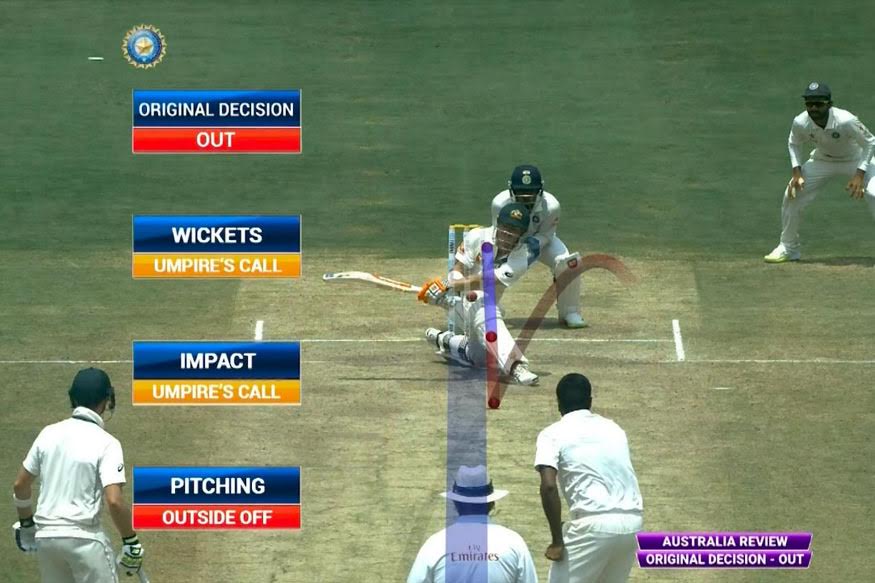 Reporting By: Sabyasachi Roy Chowdhury
Bengaluru: In the middle of some great cricket that was played between India and Australia during the second Test match at Bengaluru, the Decision Review System (DRS) managed to grab the headlines, mostly for the wrong reasons.
The biggest controversy surrounding the DRS was about Australian captain Steve Smith waiting for signal from the dressing room on whether to review his dismissal in the second innings. The entire episode snowballed into a big row after the Indians accused Smith of 'cheating', while the Australian board put its weight behind Smith on the issue. Finally ICC decided not to charge any players and managed to strike a truce between the two teams.
Not just this, the DRS has also been under the scanner as a result of several extremely close decisions, which have been decided on umpire's call. Hence, there has been a debate about the effectiveness of technology, since technology in itself was falling back on the on-field umpire's decision on several occasions.
The decisions in case of David Warner and Virat Kohli's dismissal in the second innings was a 50-50 call, you really could not tell whether it was right or wrong. Former International Cricket Council (ICC) Elite Panel Umpire, Shavir Tarapore spoke Exclusively to CricketNext about the Decision Review System which has been controversial since it was first put in place and also tells how much difficulty or help technology added for the umpires.
Reporter: Has DRS exposed errors in umpiring?
Tarapore: As an umpire, I don't think many errors have been exposed as such because we have to move with the times and technology is now entering the game fast. So errors are also committed by technology itself, which we have seen. No technology is perfect in any walk of life. So trying to say that we umpires are exposed more because of the use of technology will be wrong. I think the use of technology in the game is only to make the game more fair and everyone accepts what is seen and what is given.
Reporter: How does an umpire feel when the decision is overturned?
Tarapore: I would impose the question back when you make a mistake how do you feel? As umpires, when we are officiating under technology, we are well prepared to take the ups and downs. Look at the opposite side of it, so many of times we have given a brilliant decision and technology shows that you are right so that's all part of your mindset and your mental make-up and preparation you have done before game has started.
Reporter: How does an umpire manage when things get out of hand?
Tarapore: That is something we all are taught and that is known as match management and man management. It is a very individualistic thing and everyone has their own way of handling a situation. We are taught this when we reach the highest level. You are judged also on your performance and also on these two grades - match management and man management.