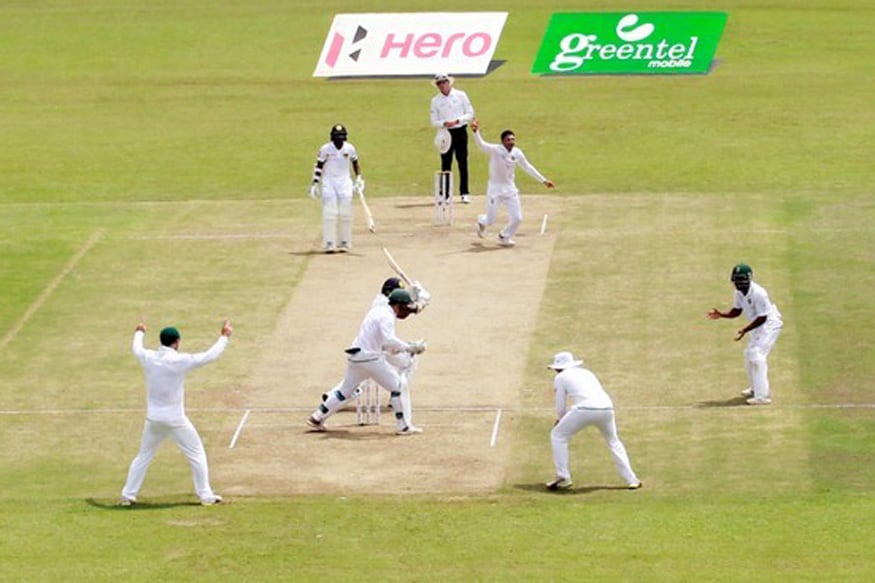 South Africa faced defeat in the second Test against Sri Lanka in Colombo and in the process lost the series 2-0. This was their second successive series loss in Asia after India's 3-0 rout in 2015. After the dismal performance against the Islanders, South Africa skipper said that the team needs to address the issue of using spin bowlers and tackling opposition spinners.
"Our way of coming to the subcontinent needs to adapt," du Plessis said. "Whether it's playing two or even three spinners, when you come to conditions like this you have to give yourself the best opportunity."
Proteas had three spinners in their squad but didn't use their resources well in the series. Du Plessis admitted to the error in team selection.
"We unfortunately made a mistake in playing the three seamers that we did. Our expectation was that the ball would reverse. And in both Test matches we saw that reverse-swing didn't play a role."
Perhaps the playing XI was selected on the basis of fast bowlers' exploits on the previous tour to Lanka in 2014, where Dale Steyn was the wrecker-in-chief. But it was a forgettable tour for the 35-year-old, who just bagged two wickets in the series.
"It was frustrating for Dale because he gives everything. He was running in but there was nothing happening for him. There was no reverse from the wicket," du Plessis said.
Du Plessis also felt that the South African team will continue to crumble against spinners, if they can't replicate the slower wickets at home.
"It's a global issue. Whenever a team tours the subcontinent - whether it's Australia or England or us - there's always a question mark on how you play spin. It's a world issue that we're trying to get better at," he said.
"I don't think we play spin badly, but if you compare yourself to the subcontinent batters, then they're obviously a step above us in that regard."
"It has to be a case of looking at how you can get your own home conditions to try and get exposed to these kinds of conditions a little more often, when you're playing first-class cricket. That's where the challenge lies for the South Africas, Englands and the Australias of the world."
On the flip side, Sri Lanka batsmen, especially Dimuth Karunaratne tackled opposition spinners well. The southpaw scored 356 runs in the series and won Man-of-the-Match and Man-of-the-Series awards. With this performance he has set eyes on bigger targets.
"My personal goal that I would be happy with is to get to 20 to 25 Test hundreds, and hopefully one day I will get there," he said. "I want to be a match-winning performer and give my best. When I do that rankings will automatically come."
He added that his success against the spinners was a result of positive approach and playing some different strokes.
"I had a few chats with my school coach recently, and Hashan Tillakaratne has been a great help, along with batting coach Thilan Samaraweera," he said. "With Hashan, I worked on stuff like the sweep and reverse sweep. Those are must-have shots when fielders are close in. When you play the sweep or reverse sweep, the field spreads."
The challenge for him would be to prolong his good form as Lanka does not play another Test until November.
"That's the biggest challenge for someone who is a Test specialist - you have to go months without a game. This time, since the Bangladesh A matches were there, I could get back to form. Breaks are good, but I need to be at the top of my game. To get back to being that settled at the crease and to keep that intensity is not easy. But I have done that thorughout my career. If there are any domestic matches - any kinds of matches - before the next Test, I will definitely play them."