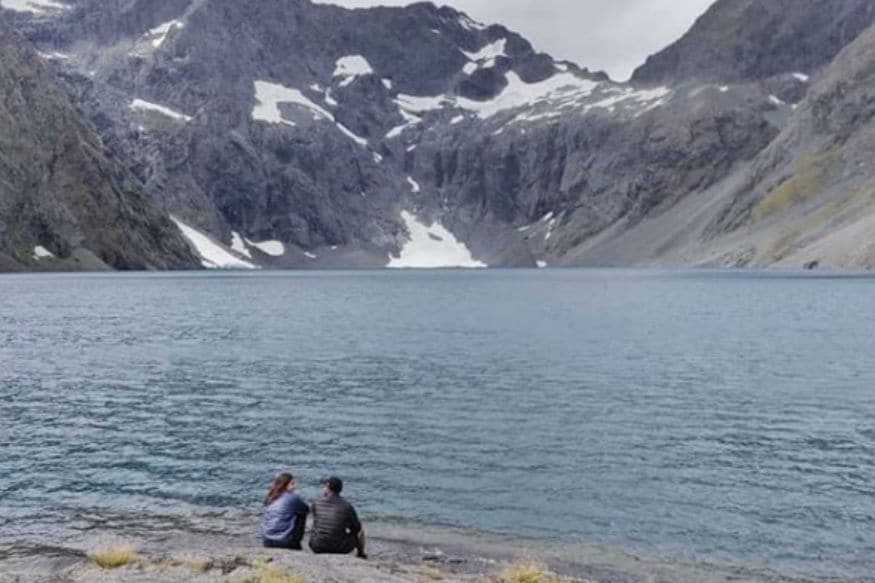 Athletes in India have been forced into a particularly long break, especially the cricketers, due to the ongoing coronavirus pandemic. And while a few have managed to return to practice like Cheteshwar Pujara and the Saurashtra Ranji team, the likes of Virat Kohli, in Mumbai, are home bound.
That is understandably frustrating, especially for someone so active and at such high levels of intensity too!
The Indian captain took to social media to express that and said, "Throwback to when you could go to such beautiful spots in nature. Just to be able to sit together and just soak it all in. With my one and only ❤️❤️❤️"
He posted a picture of himself and Anushka Sharma sharing a quiet moment away from their busy lives in front of a lake surrounded by hills.
Through the lockdown Kohli has been active on social media and shared posts which show him reading as well.
Earlier, Australia batsman Steve Smith spoke about his friendship with Virat Kohli, calling the India captain a 'terrific guy'," Smith told Star Sports show Cricket Connected.
"I had few conversations with him (Virat) off the field, few messages here and there in recent times just to see how things are going in India.
"He is a terrific guy and we both play hard out on the field and play as well for our respective teams and it's part of the game."
Kohli had drawn praise in the World Cup last year when he gestured to the Indian fans to stop booing Smith and David Warner, who had just returned from their bans for ball-tampering. The Indian captain had asked the fans at The Oval stadium to instead applaud Smith.
Smith recalled that incident, saying:
"Virat's gesture in the World Cup to the Indian fans that were giving me (Smith) and David Warner little bit of a stick, I appreciated that and I share that with him straight up," he said.