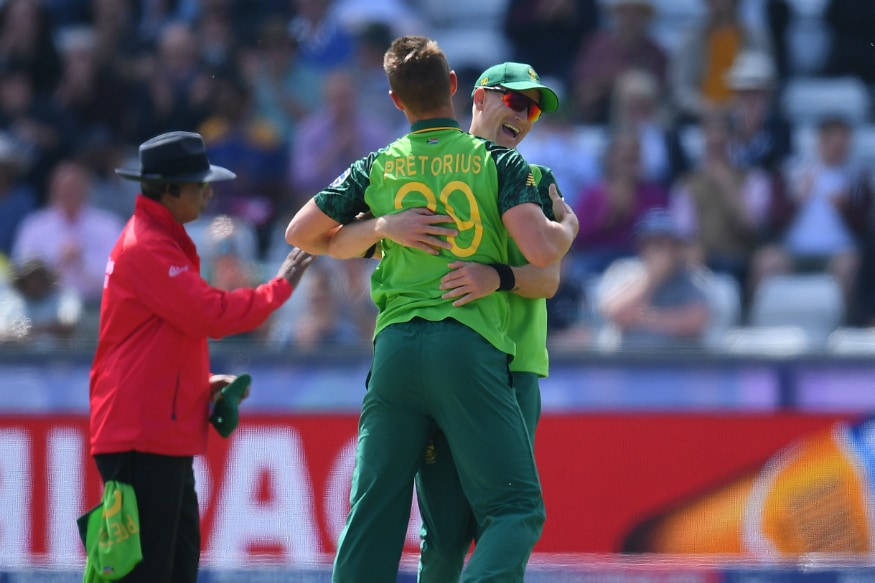 It's only a month late but South Africa have finally arrived, with nothing to lose and nothing to gain, at this World Cup. Naturally, they went on to do as South Africa does best. They swept aside a Sri Lankan side that looked like they needed to be reminded they were still in with a chance of qualifying for the semi-finals and played like a team that wasn't even trying to get there. But for what?
Pride will be the most common answer but how much self-worth can be squeezed out of winning when it's too late, against opponents who, for the most part, couldn't even be bothered to compete? Finding form may be another reason but how much can Hashim Amla really hold on to this free-flowing knock when he will only really be needed to score runs three months from now, in India?
At least we know he's still got it, though who knows for how long, and at least we know South Africa still have it, albeit in a situation with so little pressure that if the Riverside Ground was an airplane cabin, the oxygen masks would have dropped down.
This win tells us nothing about the South African ODI team's ability that we didn't know before - especially since they beat Sri Lanka 5-nil in a home series earlier this year - but it may tell us something about their personnel, in particular, one player.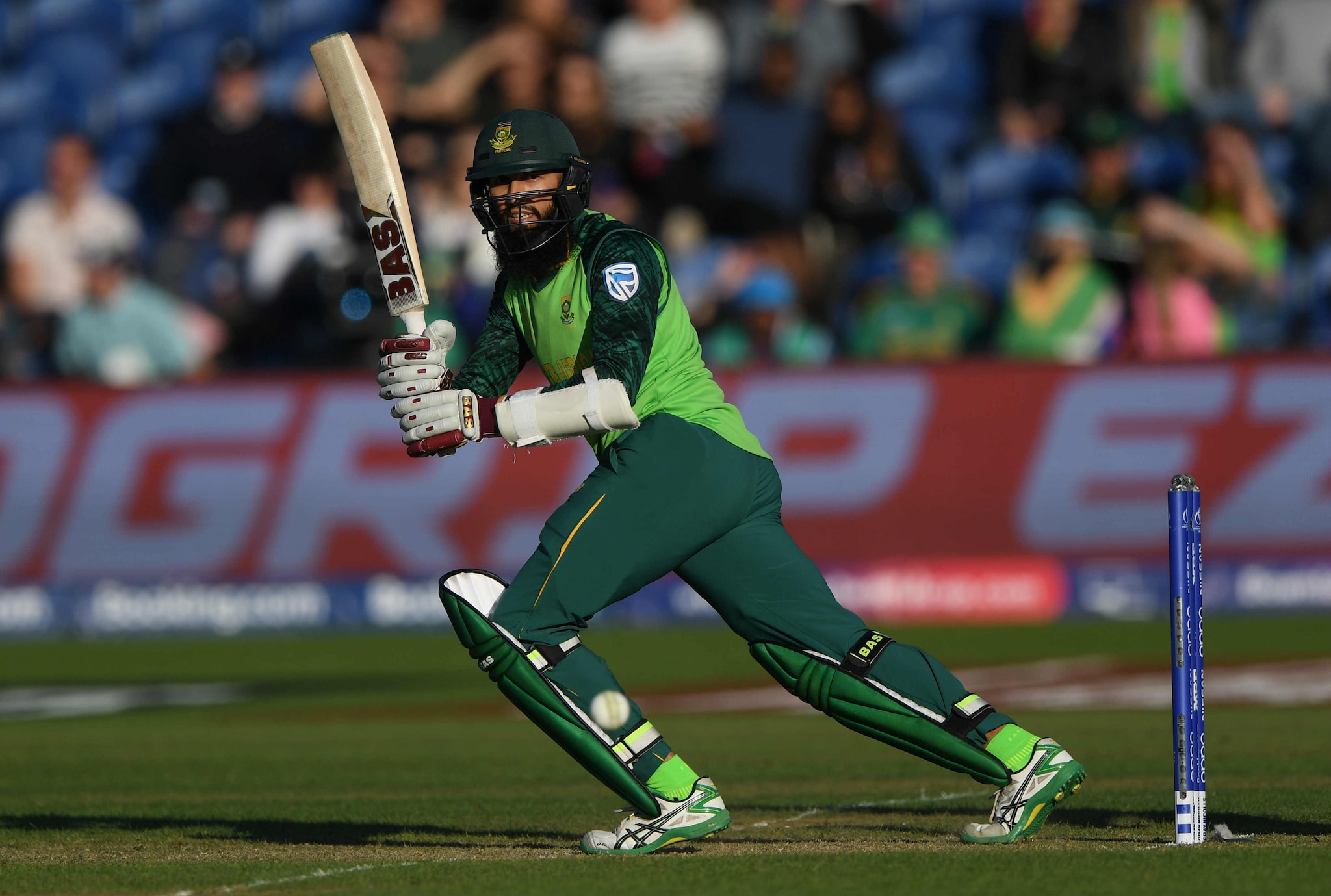 Dwaine Pretorius has not played since the opening match against England but his performance did not suggest he'd spent four weeks on the bench. He was accurate and picked up 3/25 in 10 overs, bowling at 130kph with consistency as his greatest asset. Perhaps because Pretorius is unspectacular, the selection in this tournament has been harsh on him. Despite being part of the original XV member squad, Pretorius was left out of six of the eight matches in favour of Chris Morris, a late call-up who could likely not be here if Anrich Nortje's hand had not broke in the nets.
But look at Morris' numbers and its easy to see why South Africa went with him. He is their most successful bowler of the competition, with 12 wickets at 23.16 and has performed with the passion and intensity that his peers have lacked. The question then is whether South Africa could have made room for both Pretorius and Morris in the XI? Yes, but only if they were willing to leave out one of Kagiso Rabada or Lungi Ngidi, something they would be loathed to do.
Don't jump to conclusions about transformation because that's not why Rabada and Ngidi are here. On reputation, the pair would be in most teams' starting XI and that example alone tells the story of South Africa's flopped campaign: too many selections were made on sentiment.
Amla despite his runs today, Duminy and even Dale Steyn were included because they are the names South Africans trust. On the other hand, Rassie van der Dussen, was chosen by sheer weight of runs, first in the Mzansi Super League and then in the home summer, where he scored four centuries in his first eight matches. He has South Africa's highest average at this tournament which speaks to the success of picking players on form.
Whether South Africa had enough players going through a purple patch is another consideration, and the reality is that they didn't. But they had to put 15 players on a flight to Heathrow, so they did, not expecting it would get this flat.
Despite dominating Sri Lanka, despite Amla's runs, despite a second century-stand in a tournament that has been blighted by batting collapses, everything at Chester-le-Street felt fairly pedestrian. For that, Sri Lanka also has to take some blame.
They arrived at the game still very much in this World Cup. They batted as though they couldn't wait to get out. When their cavalier shots weren't gifting South Africa catches, they were chopping them on to their stumps. The score they ended on - 203 - was always unlikely to be enough, even though they defended 232 against England last week.
But that was England, who care very deeply about their results, so much that they have now accused critics of wanting them to fail, and have a habit of tripping over their own feet. This was South Africa, whose caring stopped when they set up camp in du Plessis' "negative town," 10 days ago and lost to New Zealand and who had tripped, staggered and fallen five times in this tournament already.
South Africa may have been there for the taking but Sri Lanka were not up to receiving. To do that, they had to get more than just 200 and they had to do more than just take one early wicket. Someone had to take on South Africa's meandering attack (bar Pretorius) and someone had to slice through their fragile batting. That no-one could suggests Sri Lanka are probably not top four contenders anyway but they should still be happier with the way their tournament turned out than South Africa, who arrived too late. Way, way too late for it to matter.
They will leave late too. Their next match the final group stage game against the already qualified Australia, once the ultimate opposition but now just the stewards guiding South Africa to the departure lounge. There's eight to go before that, eight days as a heat wave passes through Europe, eight days to watch other teams tussle over the place South Africa wished they could occupy and eight days that will feel like a lifetime.
Moral of the story: when you arrive too late, sometimes you have to wait to leave.