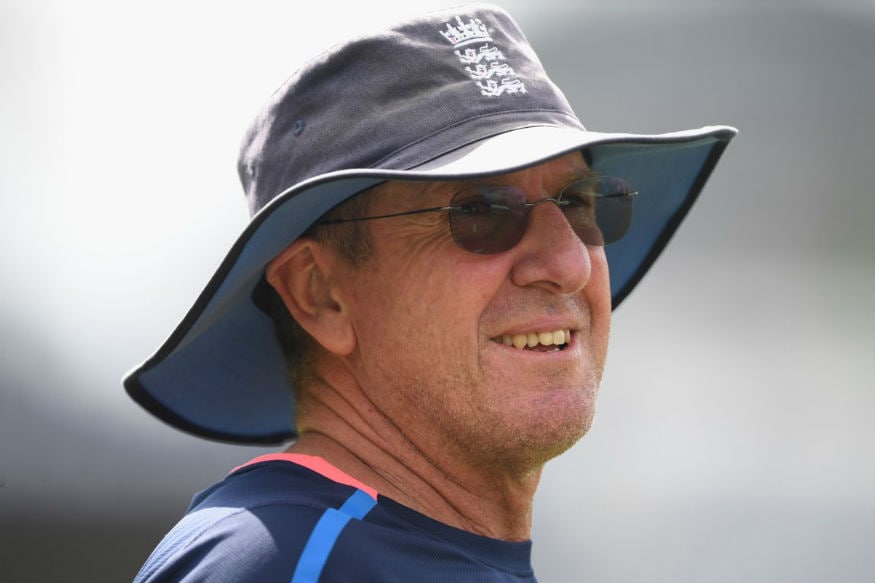 Sri Lanka's massive 219 runs (DLS method) defeat in the fifth ODI at Colombo, the worst loss - in terms of runs - in their ODI history, has angered coach Trevor Bayliss. Although England had already won the series, Bayliss warned players of serious repercussions, stressing on the fact that time was running out for those trying to cement their place in the squad. England have only one ODI series left - against Windies in the Caribbean in February and March - before they announce their World Cup squad.
"It's one thing giving guys an opportunity, but those guys have to take hold of that opportunity," Bayliss said. "Those opportunities could determine who makes a World Cup squad and who doesn't. That's the way it is. It's a tough school, international cricket.
"There are not too many more opportunities before the World Cup squad is picked, so some of the guys will have to turn it around pretty quick. We're looking for some of those guys to take hold of that opportunity. If they do, they might find themselves in a World Cup squad. And if they don't, well, they might miss out. There will be some disappointed guys in the changing room.
"Our batting and spin-bowling line-up is pretty well set ahead of the World Cup, so it comes down to pace bowling. The West Indies series could mean a lot in that respect."
The coach was also not amused with the team's effort in the field. Apart from three chances going down at crucial stages, Bayliss felt that the fielding lacked intensity.
"I'm disappointed with the way we played obviously," he said. "I think it comes down to attitude. I didn't think our attitude in the field was anywhere near as good as it has been. Our attitude in the field wasn't up to scratch and that affected the way we bowled and we batted.
"We have some good fielders in the team, and some guys who aren't quite as naturally gifted athletically in the field. At the very least if you have the right attitude, you're going forward and you want the ball to come to you, that can make up for a lot. We were a long way short of that."
On the flipside, Bayliss also said that such a drubbing might serve as a wake up call, and remind his side that there is no room for complacency.
"Winning the series is what we set out to do, so I'm very happy in being able to achieve that," he said. "But this was a bit of a reminder that you can't take your foot off the gas and it's not quite as easy as some guys think.
"If you are not 100 percent on it, this game can bite you in the backside.
"The good thing is the way we adapted to different conditions. The conditions will be different in the World Cup but it's a good sign going forward. We've shown we can play a little bit differently."