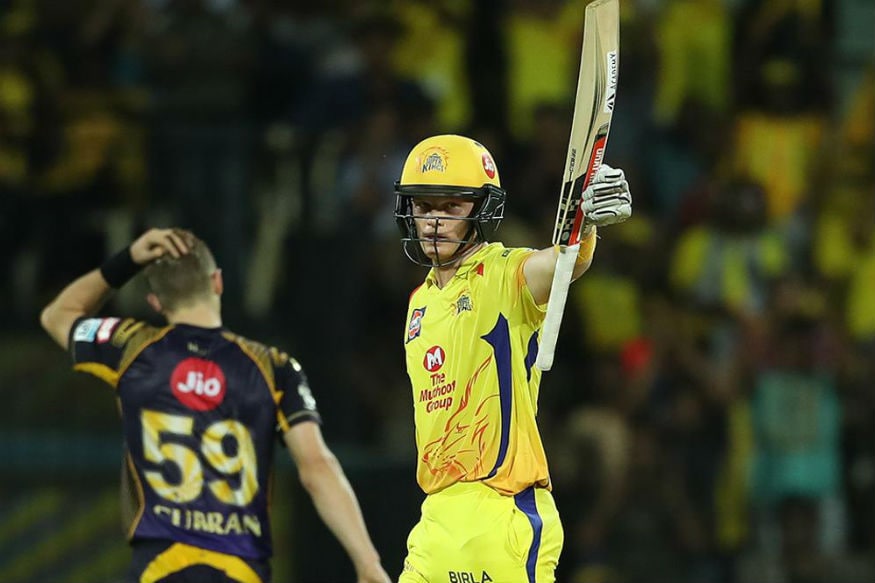 Sam Billings, who is fighting to regain his spot in the England's T20 & ODI squads, has called M S Dhoni a role model after his stint with the Chennai Super Kings in the IPL. Billings says he came away from the season having imbibed a lot of lessons from observing Dhoni operate, making particular mention of a partnership in a game against Kolkata Knight Riders with Dhoni, where Billings made a match-winning 56 in 23 balls.
"It was incredible batting with him in the first game, and to get us across the line as well," Billings told ESPNcricinfo. "What struck me most was his calmness. He's just so calm the whole time.
"I asked him about it, and he said that, through experience and being able to train, he's got better and better at it towards the latter part of his career. It was amazing to witness - he selects the bowlers that he looks to take down, then executes it as well. It's pretty special being at the other end and in the same dressing room as someone like that."
Billings was left out of England's squads after two failures against Scotland and Australia last month. His IPL season ended underwhelmingly as well, with 108 runs at an average of just 13.50 after the effort against KKR. However, his recent form has been more encouraging for his county team Kent and Billings, who is also captaining Kent now, says watching Dhoni lead has helped him understand the requirements of the job better.
"It was about being conscious of body language, not giving too much away to the batsman but the bowler as well, to be honest," Billings said. "People don't mean to bowl bad balls, but the way Dhoni deals with it and relaxes, ultimately it makes them feel a hell of a lot more comfortable."