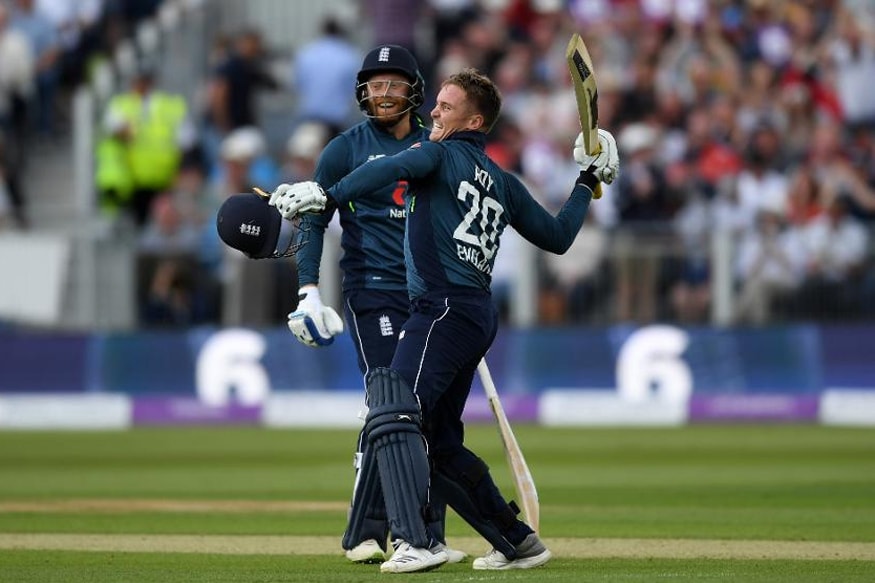 When 'Gayle storm' hit Barbados and Windies smashed 12 sixes enroute a total of 360 in the first innings of the first ODI against England on Wednesday, it seemed like a score too far for the visitors to reach. A steep target in a run-chase against a decent bowling attack on a ground not so famous for huge totals seemed too much even for this England side.

Yet, Jason Roy, who had smashed a ton in the warm-up match against Vice Chancellor's XI, hit his ton in 35 balls fewer than what Gayle took, although in a lot less dramatic fashion. Joe Root, another centurion from the warm-up match, notched up a ton too as the pair put on a 114-run stand for the second wicket. England eventually won by six wickets with eight balls to spare to record the third highest successful run chase ever in ODI history.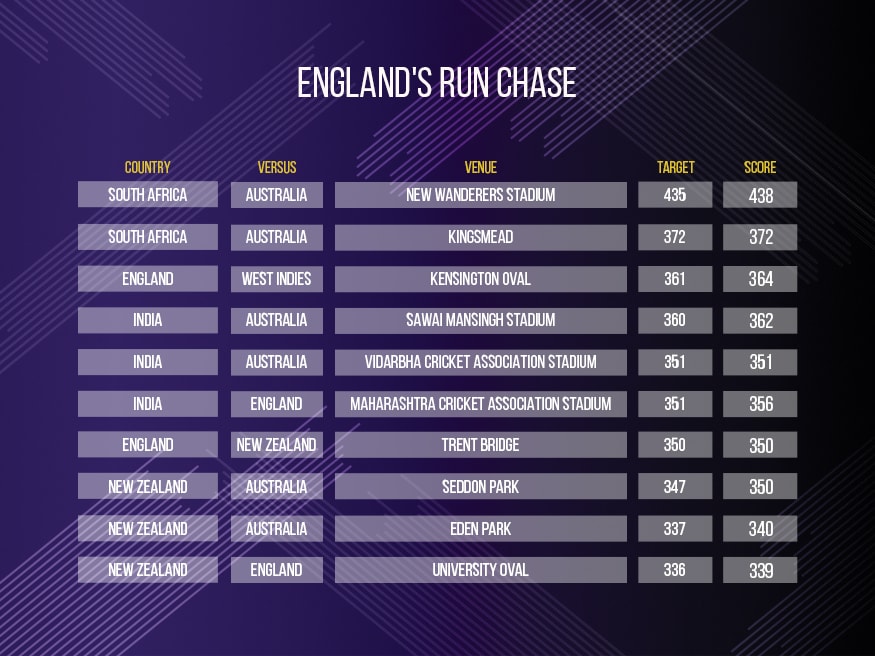 The first two involved South Africa ridiculing Australia at Johannesburg and Durban respectively. England gave Australia a reprieve - they had been at the receiving end of the four highest run chases before the Barbados ODI - when they put Windies among the list of opposition teams with their carnage.

England's ODI transformation is a tale re-told several times. From underdogs in the 2015 World Cup to a breathtaking ODI outfit studded with big hitters, England's metamorphosis in this format would remain a folklore for years. But it is in run chases that this English side has been barbaric to opposition outfits.

Since the Champions Trophy in 2017, England have batted second in 16 ODIs and have won 14 of them, a win percent of 87.5%.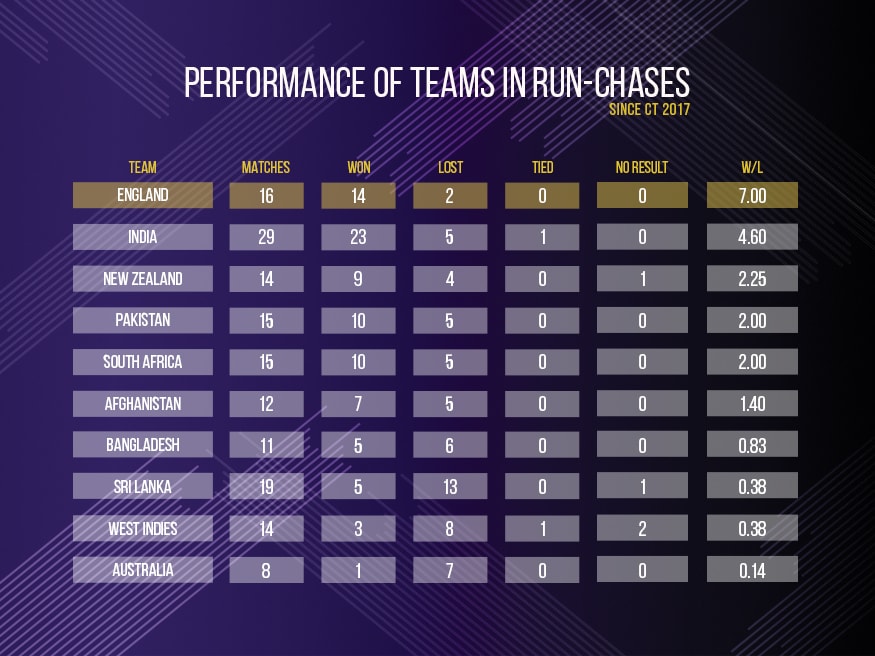 The win/loss ratio of 7 is the highest for any team with India coming a distant second at 4.6. No other side has a ratio over 3 in this time frame. England have not just been brilliant but brutal when it comes to going after targets.

In this period, England's bowling has been under scrutiny several times for they have been conceding runs quite generously. That said, the batting unit has made up for the flaws of the bowlers, chasing down even humongous targets.

Since the 2015 World Cup, England have chased down as many as seven scores above 300 with wins against Australia (thrice), New Zealand, West Indies, Sri Lanka and Bangladesh.

The key players for them in run-chases have crucially been Root and Roy, the two centurions from Barbados. Roy has five hundreds and four half-centuries in 25 successful run chases since the 2015 World Cup, averaging 49.91. Root, meanwhile, has four tons and seven half-centuries in 27 successful chases at an average of 80.87. Johnny Bairstow has been the other big contributor in run chases with three tons in wins and an average of 65.07.

Plundering runs for fun has become habitual for this England line-up and the latest chase just goes to show how dangerous a batting unit they can be come the World Cup at home in May.

First Published: February 21, 2019, 7:46 PM IST