England In India: Test History - Part 1 - 1933-34 to 1963-64
Over the years England has visited India 15 times to play Test cricket. CricketNext takes a look at the history of Test cricket between the two countries on Indian soil. In part one of the series - we will focus on the tours between 1933-34 to 1963-64.
Updated: November 5, 2016, 8:01 PM IST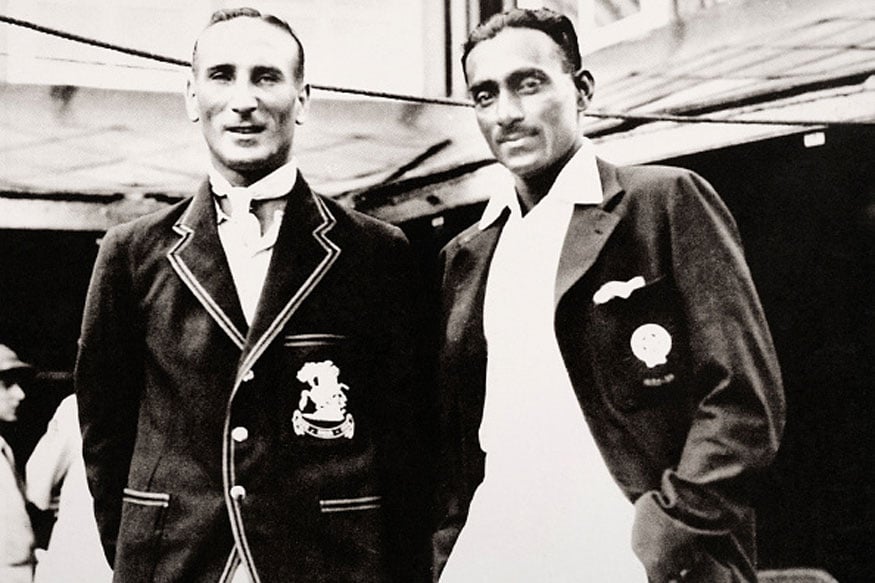 Over the years England has visited India 15 times to play Test cricket. With their 16th Tour to India in offing, we at CricketNext take a look at the history of Test cricket between the two countries on Indian soil. In part one of the series - we will focus on the tours between 1933-34 to 1963-64.
1933-34: ENGLAND BEAT INDIA 2-0 - HEADLEY VERITY STEALS THE SHOW, AMARNATH BECOMES FIRST INDIAN CENTURION
After playing their inaugural Test at the Lord's cricket ground in 1932, people in India got their first taste of Test cricket when England came calling in December 1933. A strong side under the famous Douglas Jardine landed in India and comprehensively won the first Test by 9 wickets at the Gymkhana Ground in Bombay.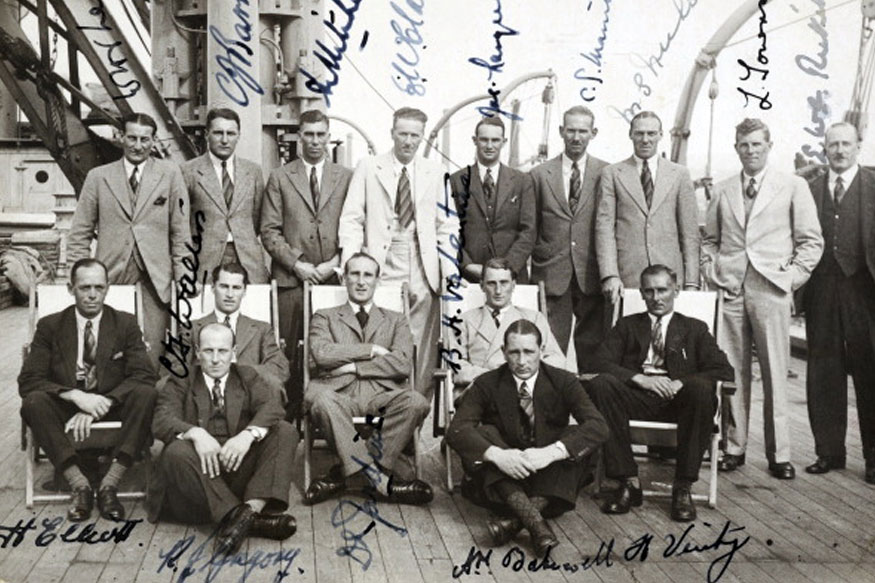 Members of the English team that travelled to India on the tour of 1933-34 (Photo Courtesy: Getty Images)
A Bryan Valentine century in the first innings gave England a huge first innings lead. Lala Amarnath wrote his name in the annals of Indian cricket history by becoming the first centurion, but Essex paceman Stan Nichols' 5-wicket haul meant England coasted to an easy win.
India managed to eke out a draw at the Eden Garden in Calcutta despite being made to follow on. England's commanding first innings total of 403, which had three half-centurions, had the hosts reeling under pressure. Hedley Verity picked up 8 wickets as India were bowled out twice for 247 & 237 respectively. But England lost 2 quick wickets in their second innings and had to settle for a draw as they ran out of time.
England sealed the series with a comfortable 202 run-win at the Chepauk Stadium in Madras. Hedley Verity destroyed India with a 7-wicket haul in the first innings and followed that up with a 4-wicket haul to humble the hosts in their own backyard.
1951-52: SERIES DRAWN 1-1 - MANKAD'S HEROICS GIVE INDIA FIRST TEST WIN OVER ENGLAND
This was landmark series in many ways as England visited India for the first time after the end of their colonial rule in 1947.
India had by now discovered their own batting superstars and they put up a show in the first Test in Delhi, Vijay Hazare and Vijay Merchant scored centuries as the opener was drawn. Centuries from Pankaj Roy and Vijay Hazare meant the second Test too was drawn. The third Test at Eden Gardens in Calcutta saw a stroke-filled century from Dattu Phadkar and the result was the same.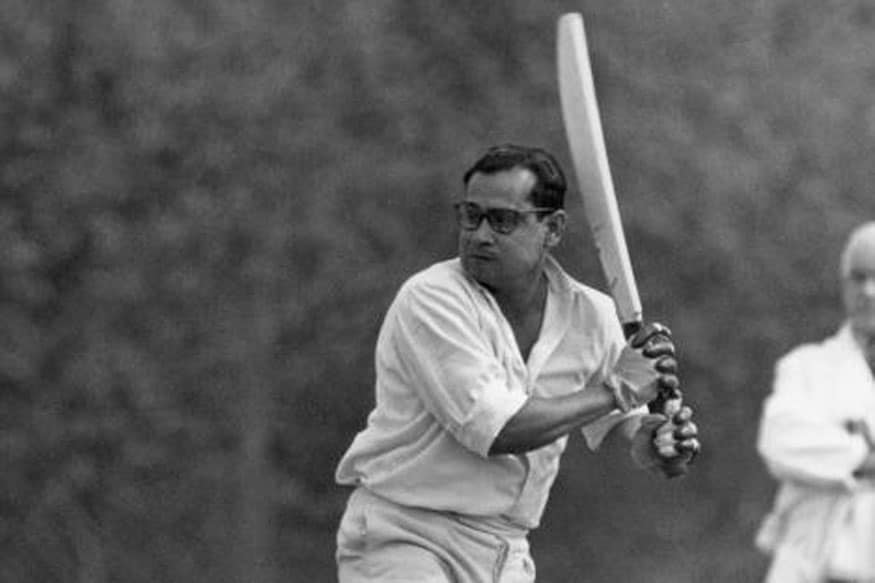 Pankaj Roy was India's top run getter in the series. (Getty Images)
England took the lead in the series in Kanpur as they coasted to an 8-wicket win. Spinners Malcolm Hilton and Roy Tattersall picked up 17 wickets together to puncture the Indian batting machine.
But Madras witnessed a historic first as Vinoo Mankad's 12 wickets gave India their first ever Test victory over England. It was a moment to cherish for a young cricketing nation looking to make its presence felt.
1961-62: INDIA BEAT ENGLAND 2-0 - SALIM DURANI IS THE STAR AS NARI CONTRACTOR'S MEN SCRIPT HISTORY
India under Nari Contractor's leadership scripted history by winning their first Test series against England. The first three Tests were drawn with the batsmen from both sides cancelling each other out.
India finally broke through in the fourth Test in Calcultta, with Salim Durani leading the way with an 8-wicket haul. Chandu Borde produced a great all-round show by scoring back to back half centuries and also picking up 4 wickets in the first innings as India won by 187 runs.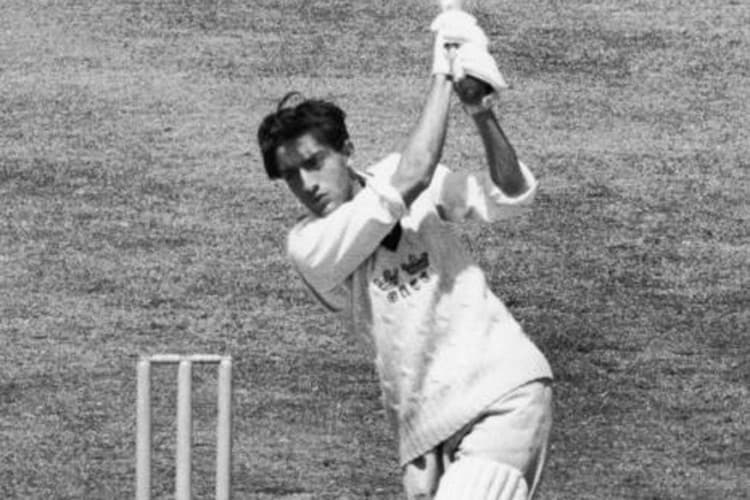 Mansur Ali Khan Pataudi's century set the stage for India's victory in the 5th and final Test. (Getty Images)
The hosts were triumphant in the final Test at Madras as well. Mansur Ali Khan Pataudi's century helped India post a 400-plus total in the first innings. The English batsmen struggled against the slow left-arm spin of Salim Durani yet again
1963-64: SERIES DRAWN 0-0 - BATSMEN MAKE MERRY IN A DULL SERIES
All five matches were drawn in what could well be termed as one of the dullest series between the two nations, although it wasn't devoid of eye catching performances.
Budhi Kunderan's magnanimous 192 set the ball rolling for India in Madras as they posted a total in excess of 450. England though fought back with 317. Fred Titmus' off-breaks floored the Indians in the second innings as England needed 293 to win the opening rubber. But the visitors ran out of time and were left at 241 for 5.
The second Test at Bombay's Brabourne Stadium saw one of India's legendary bowler make his Test debut. Bhagwath Chandrasekhar gave a glimpse of what England were to endure in the later years, as he foxed the visitors with his googlies in the first innings to end with 4 wickets. India set England a stiff target to chase down in the fourth innings, but the visitors batted well in the second essay to ensure a draw.
England were boosted by Colin Cowdrey's return in the third Test in Calcutta and his century gave the visitors a slender first innings lead after a John Price fifer had restricted India to 241. But an ML Jaisimha century in the second innings ensured a draw for the hosts.
A placid track at the Feroz Shah Kotla in Delhi meant batsmen from both sides made merry in the drawn fourth Test. Hanumant Singh scored a ton for India in the first innings while Cowdrey got his second of the series for England. Budhi Kunderan scored his second ton of the series in the second innings while Indian captain Mansur Ali Khan Pataudi scored his career 203 and remained unbeaten.
Kanpur dished out another perfect batting track and the duo of Peter Parfitt and Barry Knight grabbed the opportunity with both hands to score centuries as England racked up 559 in the first innings. India were bowled out for 266 and made to follow on. But Bapu Nadkarni's only Test century put paid to England's hopes of stealing the series. A Salim Durani blitz in the final day provided perfect entertainment to the crowd on the last day of the drawn series.
England would next visit India almost a decade later. We will bring you that series and the ones which followed in the Part -2 of this series.
@media only screen and (max-width:740px) {
.quote-box{font-size:18px; line-height:30px; color:#505050; margin-top:30px; padding:22px 20px 20px 70px; position:relative; font-style:italic; font-weight:bold}
.special-text{font-size:24px; line-height:32px; color:#505050; margin:20px 40px 20px 20px; border-left:8px solid #ee1b24; padding:10px 10px 10px 15px; font-style:italic; font-weight:bold}
.quote-box img{width:60px; left:6px}
.quote-box .quote-nam{font-size:16px; color:#5f5f5f; padding-top:30px; text-align:right; font-weight:normal}
.quote-box .quote-nam span{font-weight:bold; color:#ee1b24}
}
---
---
Team Rankings
Rank
Team
Points
Rating
1
New Zealand
3198
118
2
Australia
3028
116
3
India
3085
114
4
England
4326
106
5
South Africa
2499
96
FULL Ranking
Rank
Team
Points
Rating
1
England
5405
123
2
India
6102
117
3
New Zealand
3716
116
4
Australia
4344
111
5
South Africa
3345
108
FULL Ranking
Rank
Team
Points
Rating
1
England
6877
275
2
Australia
6800
272
3
India
10186
268
4
Pakistan
7516
259
5
South Africa
5047
252
FULL Ranking