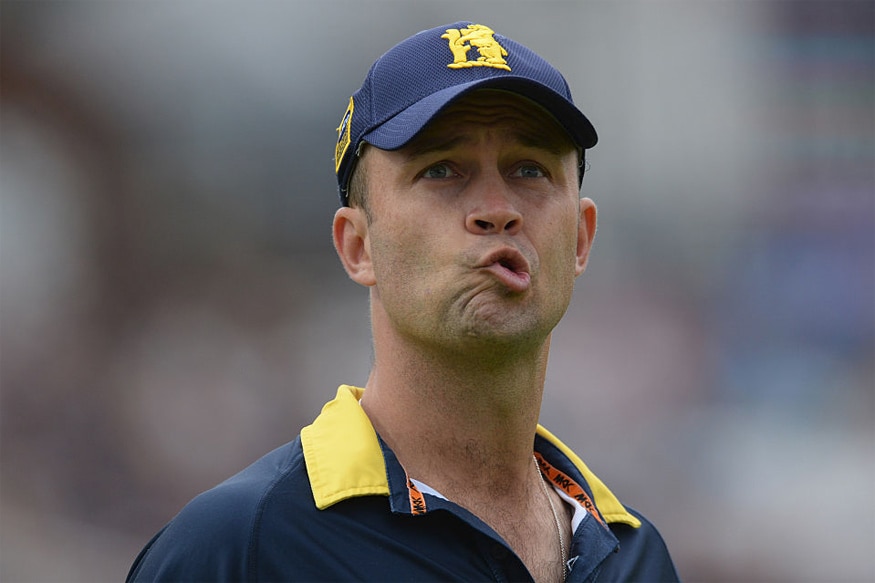 Former England batsman Jonathan Trott walked out for his last first-class appearance for Warwickshire, after having announced his retirement in May.
He was a key member of the team's best travelling Test sides from 2009 to 2012, with Ashes victories in Australia and series victory in Bangladesh while drawing series in Sri Lanka, South Africa, New Zealand and West Indies. But it was the remarkable series victory in India which Trott termed as special. He played a key role, smashing 143 in Nagpur.
"Winning in India was special, especially against the team that we played – [Virender] Sehwag, [Sachin] Tendulkar, [MS] Dhoni, Harbhajan [Singh]," Trott said. "I always think India is the heartbeat of world cricket. England is the home but India is the ultimate Everest. To win there was a phenomenal effort," Trott told Wisden Cricket Monthly.
Trott called the 3-1 Ashes victory as a lot of fun with champagne flowing around the dressing room, "Going to Australia and winning – if that's not fun then there's no fun in cricket. Everyone had had quite a lot of champagne and there was music on. People were coming in and out. Families were around," Trott recalled.
His troubles with stress related illnesses are well documented and he now wants to focus on coaching, helping youngsters learn from his own experience.
"I have a feeling that what I went through is going to help me as a coach and will make me more aware of things. I will never forget how difficult the game is; I will always have empathy for cricketers and it's why I struggle to criticise players without giving a positive option. That makes me think I want to make a difference as a coach." he said.