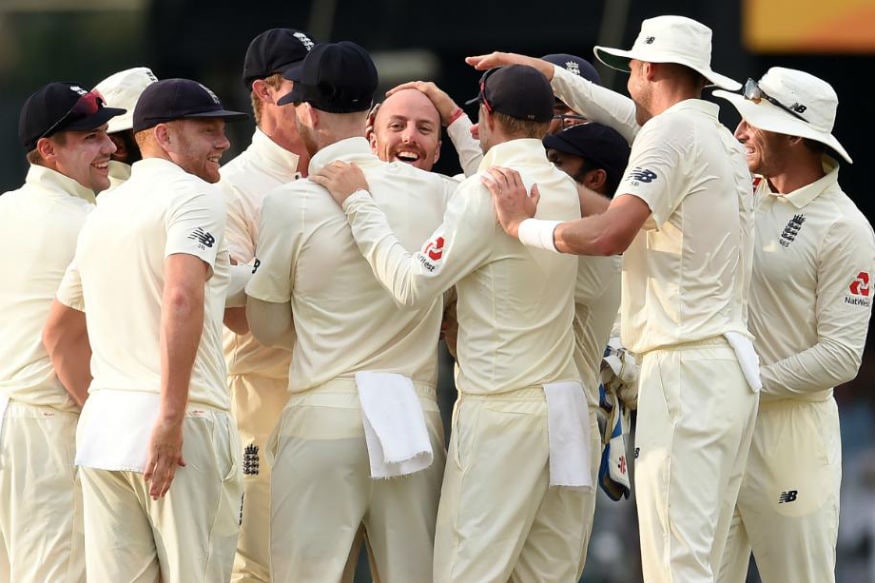 England's emphatic 3-0 series win in Sri Lanka has seen them gain three spots to become second ranked Test team behind India in the ICC Rankings. Sri Lanka, meanwhile, have slipped to seventh spot.
England, who began the series with 105 points and at third are now eight points behind India, who begin their away Test series on December 6th against Australia in Adelaide. Sri Lanka at the start of the series were ranked sixth, with 97 points and ahead of Pakistan, have slipped below them and have 93 points to their credit.
The table which is updated at the end of a series, currently has India at the top with 116 points, followed by England (108 points), South Africa (106), Australia (102) and New Zealand (101).
This order is likely to see some change soon given the upcoming series' which will pit India against Australia while South Africa will be up against the tricky Pakistan.
If both Australia and South Africa were to win all their Tests, four and three respectively, then South Africa who are currently third would surge ahead of everyone to the top of the table. That would mean England and India would then be level on 108 points, with England ranked above India when the points are calculated beyond the decimal point.
The Australians will top the charts only if Tim Paine's side win all the four Tests against India and Pakistan can stall, draw or defeat, South Africa in at least one of the games.
If Australia and South Africa win 4-0 and 2-1 against their respective oppositions, then Paine's side will be first on 110 points and South Africa will be fourth on 108 points.
But, if India and Pakistan can whitewash Australia and South Africa, then Virat Kohli's side will stay untouched at the top, with England (108), New Zealand (105, if they draw Pakistan 1-1 and beat Sri Lanka 2-0), Pakistan (103), South Africa (100) and Australia (97).