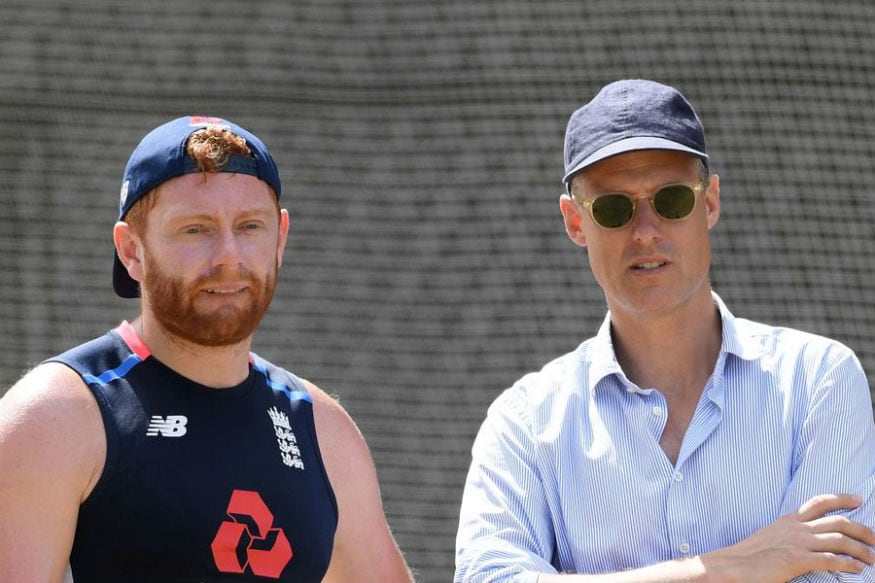 The ECB on Monday announced the Test squad for New Zealand series, and one notable omission from it was that of Jonny Bairstow. After the axing of the wicketkeeper-batsman, selector Ed Smith confirmed that Bairstow "hasn't been rested", but backed him to become a "top Test match player".
Bairstow hasn't been in the best of forms since the start of 2018, and averages a paltry 25.91 in that period. Smith maintained that Bairstow will have to force his way back into the team with substantial amount of runs under his belt.
"I wouldn't be looking to narrow his options but I'd be looking to have a very open conversation with him," Smith said. "I would say the primary issue which I discussed briefly with Jonny today and I'll be discussing again when I meet up with him face to face, is getting the most out of him as a batsman.
"Currently for whatever reason it might be, whether it's white ball, whether it's a busy schedule, whatever it might be, whether it's keeping wicket (we're not getting the most out of him). Park all that, I don't have an explanation, but I do have an aspiration and my aspiration is that Jonny becomes a top, top Test match batsman."
Since the slump in his form, a few experts have suggested that he concentrate only on white-ball cricket to end his struggle in the longest format. But Smith adds that his first-class record gives him the belief that the 29-year-old can make a mark in Tests.
"The important thing to focus on there is Jonny was picked as a batsman for England in 2012, as the outstanding young batsman in England," he said. "He has a non Test match first-class average of 50, which puts him alongside Joe Root; only Ollie Pope is above those two.
"And in the period of time that he's been an England player, his non-Test match first-class average is 57. I think there's a real opportunity for him to reset and focus on how he can go about becoming that really top Test match player."