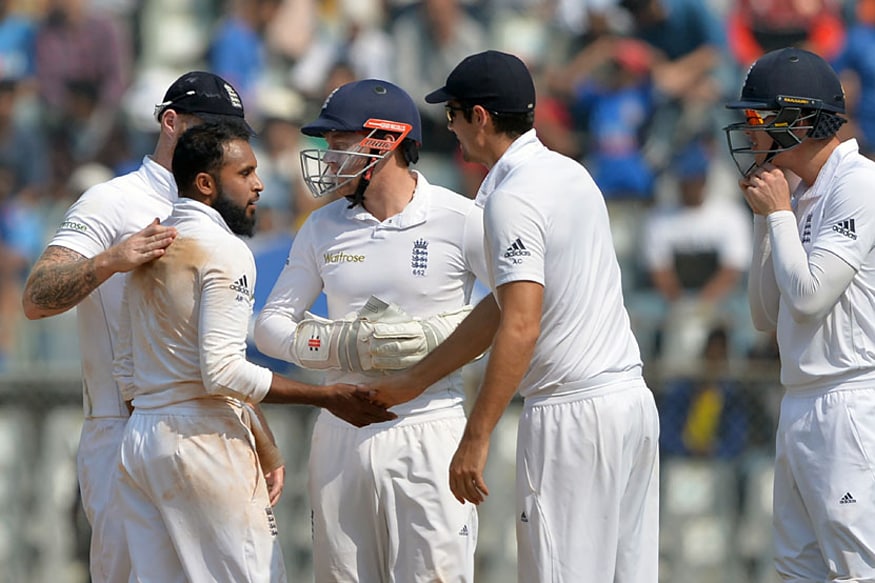 England spinner Adil Rashid has said that he is bracing himself to make a decision on what course his career should take, if he does not get a call-up to the England side for their Test tour of Sri Lanka.
Rashid has not played any cricket for his club or the national team since the World Cup final earlier this year. A new ECB rule states that players will only be eligible for national team selection in a format they are also playing domestically. And with his all-format contract at Yorkshire finishing at the end of the season and the England team announcement due, Khan is at a crossroads in his career.
In an interview with The Guardian, Rashid said, "I would love to [get another Test deal] but I don't know what their vision is for me. I thought I did OK in the games I played but we got smashed by West Indies in the first Test in January and I haven't played since.
"If I don't get one, I need to decide what to do next. Is it focusing on white-ball cricket again? With the injury, I do need to think about my longevity. Whatever happens, I'll always be thankful to Ed Smith [the national selector] and Joe Root [the Test captain] and the coaches for giving me the chance."
Rashid played the World Cup with pain-killing injections for an impingement in his joint and ligament damage, but when he tried to play in the T20 blast in August, the pain had escalated and he had to withdraw his participation. However, his decision drew criticism from fans of the team, who declared him as "lazy" with an attitude problem. The club also put out a statement saying Rashid had "declared himself unfit", which might have also did not sit well with the fans.
"I was upset about that," Rashid said. "The way it was phrased meant some people could perceive it as me not wanting to play for the club. But that's not true. I was really looking forward to the T20s.
"I could barely lift my arm – it was that bad. The bone was rubbing in the socket and there are [ligament] tears in there too. The England doctors confirmed the injury. And I couldn't have any more injections. I have just got to do it the hard way, which is two months of rest."
Rashid also pulled out of England's last tour to India, where he would have thrived in the sub-continent's conditions. But an illness in the family meant he made himself unavailable for selection.
"That decision was bigger than cricket – it was life or death. My grandma was on her death bed and I was going away on tour the next week. Looking back, I'm still happy I made that decision. All the decisions I make with Yorkshire and my career, I never regret.
"For Yorkshire fans who still don't accept that, that's their problem. There are some for me, some against. Sometimes it can be upsetting and I think: 'Why am I singled out?' You have doubts in your head about the reasons.
"But myself and Yorkshire, we're on good terms at the moment. You can have a bit of bad engagement or disagreements over time but as long as you get back on the same page, that's all that matters. I enjoy playing for Yorkshire and see myself representing Yorkshire in future."
Which format Rashid now decides to play will become clear after the announcement of the England team, but Yorkshire fully appreciate Rashid's contribution to the club and with a new cricket centre being built at Bradford Park, Yorkshire will honour him by naming some element of the facility after him.