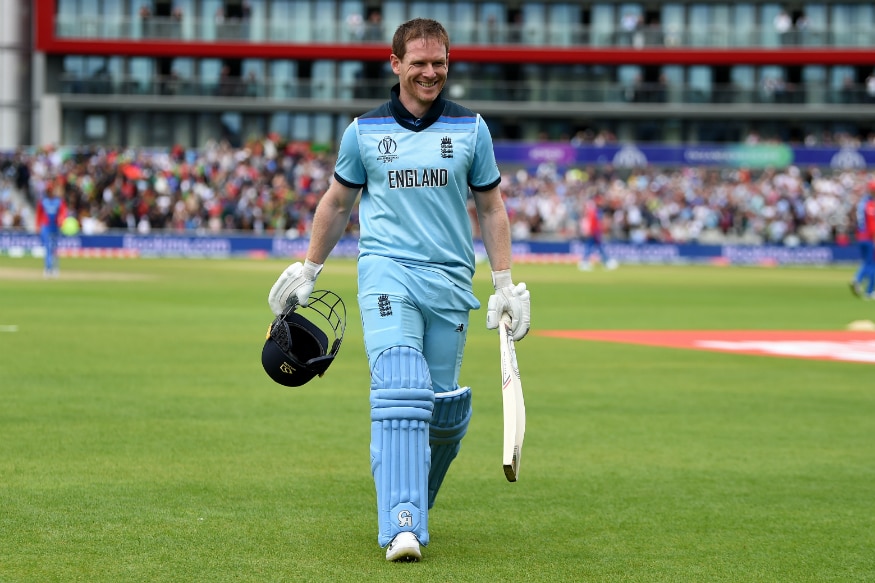 Express yourself – those were the words England used in a slickly produced video launched in the days preceding this World Cup, part of a campaign, co-created by Eoin Morgan, that was designed to inspire fans across the country.
On Tuesday (June 18) in Manchester, England's skipper practised what he preached, producing a record-breaking innings that encapsulated everything he and his increasingly extraordinary side stand for.
Morgan entered the Old Trafford arena a ball before the end of the 30th over, with Joe Root on 45. 79 balls later Root would find himself on 70, standing at the non-striker's end. His captain had faced 57 of them, smashing the last down the ground over long on, an incredible 11th six to bring up a simply unbelievable hundred – the fourth fastest in World Cup history.
By the time he eventually departed, Morgan had bludgeoned 17 sixes in his innings of 148, the most for one batsman in ODI history and perhaps equally satisfyingly an entire century's worth of runs just from shots that flew over the ropes.
So preoccupied was he with six-hitting in his near-pornographic, 71-ball demolition of Afghanistan's bowlers, Morgan only had time to hit four fours and three defensive strokes – completing the knock without playing and missing once, a six struck every 4.18 balls.
England were humiliated at the last World Cup and the man who deserves perhaps as much credit as any for their monumental change in ODI fortunes has been Morgan, both the steady hand on the tiller steering this side out of choppy waters and at the heart of the engine room, championing the much talked about fearless 'brand' of cricket that has seen England obliterate all before them on their march to number one in the rankings.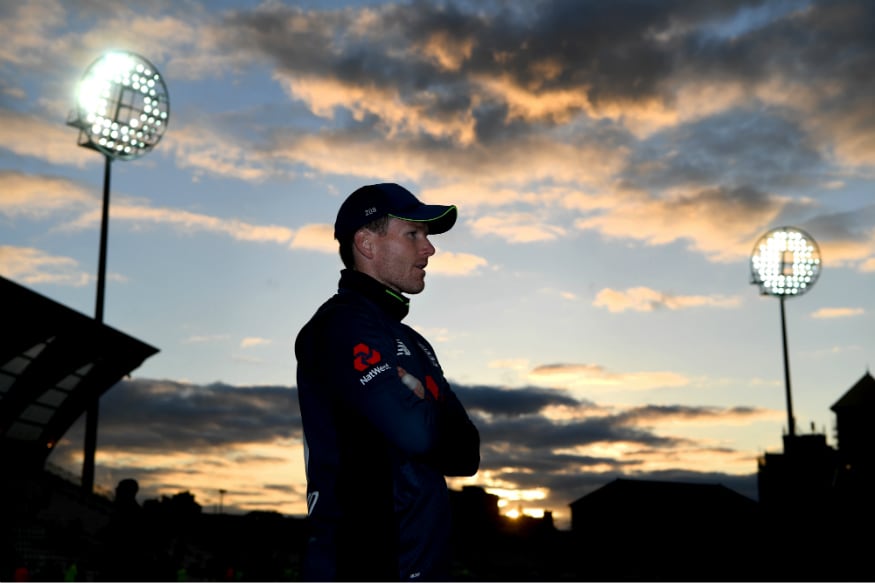 It has been under Morgan's guidance that England have constructed a batting line-up worthy of a team-assembling montage in a heist movie, except if nearly all its members were the explosives expert.
Jason Roy and Jonny Bairstow have set new standards for opening batsmen in ODIs, Jos Buttler has flourished into one of the world's most destructive batsmen, Ben Stokes has become the IPL's most expensive overseas signing – and that's without even mentioning Root. At the middle of that has been Morgan, the easily forgotten ringmaster of England's ODI circus show, happy to melt into the background and let the headline acts do their stuff.
On Tuesday though, after inspiring and playing his part in the hard work that has got England to this point, it was fitting that he took centre stage, bursting into the spotlight with an innings that was impossible to ignore.
Morgan has wanted his players to trust their instincts, to play with freedom and without fear, an ethos they have taken to heart in the past four years – in Manchester he made that philosophy into flesh with an innings that could scarcely have been more of a statement had he spray painted it in giant letters across the Old Trafford playing surface.
Express yourself said Morgan. Express himself he did.