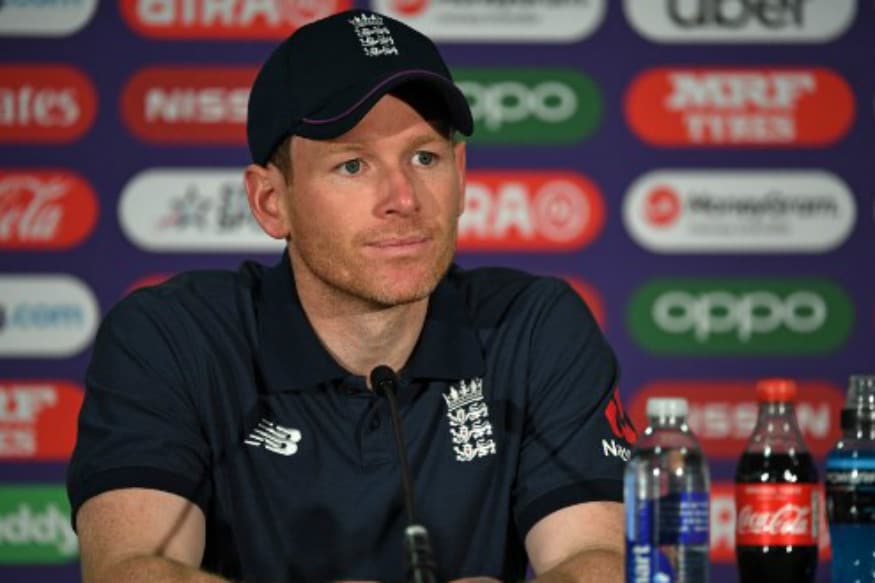 England amassed 397 for 6 in their first innings against Afghanistan but skipper Eoin Morgan, who did most of the damage, said that the talk inside their dressing room was always about getting a score close to 300.
The left-handed blasted record 17 sixes in his 71-ball 148 and helped England smash 233 runs in their last 20 overs.
"We were on target for 280, 290, maybe 300. I thought it was quite cagey. I thought the wicket was a little bit tacky and we were always talking about getting a late 200 score, and that -- we thought that would have been enough to be competitive."
Morgan found ample support from the likes of Jonny Bairstow and Joe Root in the batting department before Jofra Archer and Mark Wood blew away Afghanistan with their pace and bounce.
"Today was fantastic for us. The wicket was very good. I thought everything from the way we started - our openers started well. Bairstow and Root were excellent.
"I think on a wicket that didn't offer a great deal, it had really good bounce, and turned a bit for the spinners. But seam movement or swing, it had none. So when guys execute hitting a good length using their bounce well, it is satisfying because it's very hard to do.
"And when the ball doesn't move around, it obviously means your pace is important, and all three guys pace looked good today."
Morgan was extremely brutal against Rashid Khan who leaked 110 runs in his nine over and out of those 110 runs, 58 came off Morgan's bat.
"It certainly wasn't deliberate. We don't go into any game with any preconceived ideas about how guys can play, because anybody can have a bad day. He's obviously a very, very good bowler, and we've experienced that before. He's performed extremely well for a long period.
"But like all good players, you know, it's when you -- you probably learn the most about yourself when your backs are against the wall, and it's probably the same case."
England are currently at the top of the table and will play Sri Lanka on Friday. However, they will face their toughest challenge in the last three group games when they will come face to face against Australia, India and New Zealand and Morgan doesn't want his team to "slack off".
"The next two-three games are pretty crucial. Want to bring that level of intensity in every game we play. Don't want to slack off. You will make mistakes. We spilled a couple of catches today which can happen. I know we made some mistakes today, but I thought the level which we operated with -- sorry -- at, you can't fault."