Well that went well.
Under the increasing heat of World Cup pressure, England are wilting. Their progression to the semi-finals, already downgraded from a jog to stumble, has now become a full-on stagger – with the prospect of not even making them hurtling ever more sickeningly towards them.
Four days ago, 50 overs into their game against Sri Lanka, England had one foot in the semi-finals, suddenly they find themselves in real danger of suffering yet more World Cup humiliation and heartbreak.
For the first time since 2015, England have lost back to back ODIs at home, their 64-run defeat coming with the added sickener that it confirmed arch-rivals Australia's place in the final four. But this was not a game that the tournament hosts deserved to win.
Winning the toss and sending Australia in under bruised north London skies, England started this game in an advantageous position – it was not one they held for long.
When Aaron Finch edged the second ball of the day over second slip attempting an expansive drive, the recently-dormant pessimist living in every England fan's heart began to stir – the thought that 'it's just not our day' clanging angrily around every subconscious.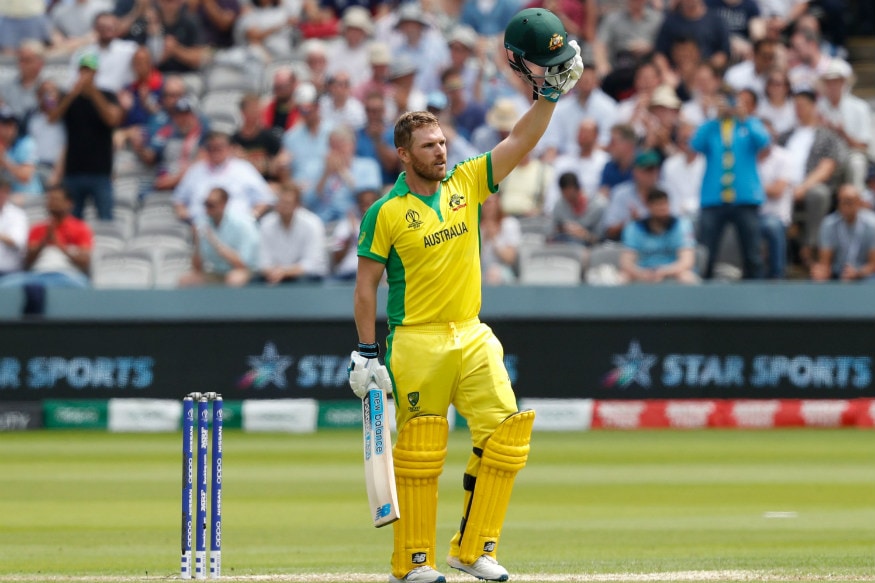 By the end of the first ten overs that pessimism was beginning to grip the Lord's crowd like a vice. Judging from some of the body language it seemed to be getting to the players too.
England were unlucky inside the first ten overs, edges found gaps, very touch chances were spurned – Australia played and missed 12 times in that period, only Afghanistan have done so more in an opening powerplay in this tournament. Cricket analysts CricViz calculated that Australia played 32% false shots in the first ten overs and yet they managed to avoid losing a wicket; the last time any team played that many shots in the first 10 without losing a wicket was January 2017.
But to pin all of this on bad luck would be too simplistic and unjustly absolve England for their first and gravest mistake on a day that would end littered with them. Despite pitching the ball up more than the average, England bowled too short to fully exploit the swinging conditions.
With Australia's batting lineup currently looking more top-heavy than an Easter Island statue, early wickets were always going to be vital for England, a couple of early breakthroughs and their odds of victory would have vastly improved.
Although Chris Woakes was finding early movement with the ball, England were severely challenging Australia and they were unfortunate not to take a wicket; they were also guilty of bowling too short – the luck might not have been with them, but equally they never gave themselves the best chance of creating more opportunities.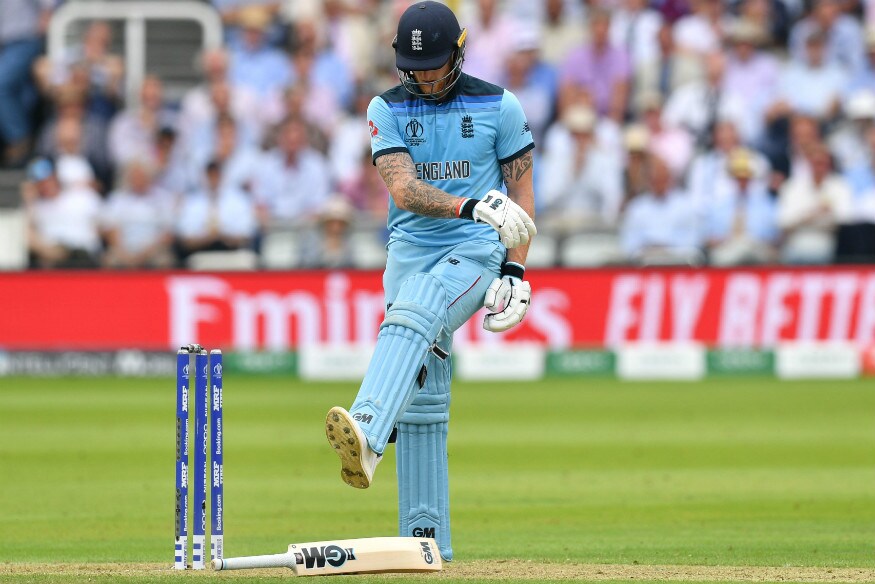 For a side that bludgeoned their way to world number one and tournament favourites on the strength of their batting, there has been a grim inevitability in the fact that it is this aspect of their game that is currently hampering their chances so badly – less an Achilles heel more an entire lower half of the body.
If England had been in any doubt how they should have bowled earlier in the day, they were soon given a demonstration by Messrs Jason Behrendorff and Mitchell Starc – three wickets down inside the first six overs, the knockout blow they failed to land earlier swung by the opposition and all but scuppering their chances in the game. The slow march to defeat reminiscent of the air slowly and sadly being let out of a balloon.
That England even had a sniff of redemption from that point on was only thanks to Ben Stokes, who for the second successive game was the only real bright point for them with the bat. As the heat of the pressure has melted his batting comrades out of all recognisable shape, Stokes has risen to the occasion – it took an inch-perfect yorker from Starc to end his vigil here – England need others to follow his example and fast.
This is not yet goodbye for the hosts, but with their two remaining games against India and New Zealand and wins needed to ensure they reach the final four, the window of opportunity is getting smaller by the minute. England need to discover winning ways fast or they will find themselves on the outside once again, looking in forlornly on the tournament that they thought they would win.