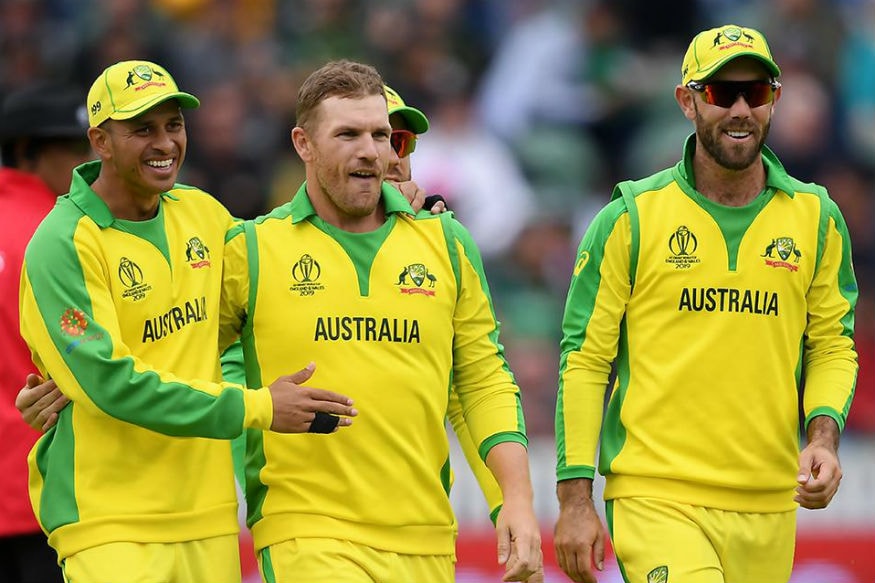 Let the weird and wonderful relationship between cricket's oldest rivals begin once again for another summer – perhaps the biggest of them all for participants of both sides with this World Cup followed by the Ashes. For Australia, they could not have scripted the circumstances of it any better. What Aaron Finch's men get on Tuesday against England is as close as a side can get to a free hit. If they can eclipse the hosts at Lord's, it might well put the top seeds into sudden death well before time. Little wonder they are relaxed and smiling.
Of course, a week ago this match was trending towards dead rubber territory. With both sides cruising – avoiding washouts in the previous sodden week – they needed only to win against far less fancied opponents to reach this traditional fixture with their spots in the semis already secure. Then Friday happened. Setting off a butterfly effect of sorts, when Eoin Morgan's batsmen fell short of Sri Lanka it opened up the final four and exposed them to a tricky final stanza against the squads that currently occupy the three top positions on the table.
The form between the nations – that England have beaten Australia in 10 of their last 11 ODIs including a 5-0 annihilation this time last year – doesn't matter an awful lot anymore. What might is that the top-ranked side in the ODI world have not lost two matches in a row since the Champions Trophy two years ago. Before this tournament, Morgan spoke with comfort about the prospect of losing group games in the World Cup, believing that they have the inner strength to bounce back right away. This is the perfect test of that. "We've won games under pressure throughout this World Cup already and have performed under pressure for a long time – both away from home and at home," he said.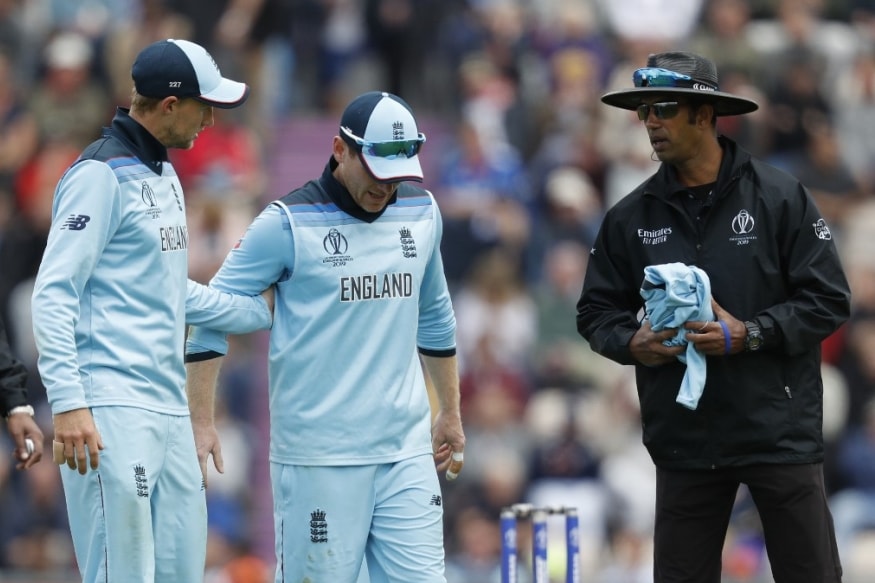 Source: AFP
For Finch's part, he knows what to expect: "I read something the other day that they haven't lost back-to-back ODIs in England for quite some time, and if you look at their trend, they tend to bounce back and go ultra-aggressive, as well. We are ready for that. We are expecting them to come out ultra-hard and take the game on, which has been one of their main traits."
But don't look for Australia trying to meet any test of uber aggressiveness from the home side. As their skipper explained, trying to match England in an arms race did not work when they came to this country in 2018 so they won't be deploying that strategy a year on. "We tried last year to beat them at their own game and it wasn't successful," he said. "We saw the scores that England were getting and we felt like we had to play the same way. The reality was that wasn't our best way to play."
It was an insightful answer, reflective of the fact that Australia are relaxed about playing smarter not harder – not always their strongest suit. "It's tough to play someone else's game – you have to be true to your game plan and what your style is," he continued. "Guys that have been around and played a lot of one-day cricket sensed that that's not a sustainable way to play our one-day cricket. You can go down the route of picking a T20-based side and hope for the best for 50 overs, but in a World Cup I'm not sure that was going to be the right way."
If it is the case that England try to flex their muscles with the bat, Finch believes his side are better equipped this time around to maintain their cool and accept that sometimes, balls will disappear. "I've got no doubt they are going to go hard this game too," he said. "At times if you get a little bit rattled your thinking can go out the window and you just run in and bowl and that's when they do get on top of you. If you're producing your good balls and they're hitting you for four or six, you can't argue with that. Guys are allowed to play well."
They are helped by the fact that their best top order blaster, Jason Roy won't play, the scan of his injured hamstring confirming as much on Monday. Morgan was tetchy when talking about his opener (and everything else), but confirmed James Vince will keep his spot. But what they will be able to unleash on the Australians, on a fresh Lord's wicket that – at time of writing – has a gentle tinge of green on top, is Jofra Archer for the first time this summer. Most of the Australians have plenty of experience against the express quick from their participation in T20 domestic leagues but a World Cup in a 50-over game is different gravy.
Twitter/ Somerset cricket
In saying that, speed doesn't seem to be front of mind for Finch after watching wrist spinners Imran Tahir and Shadab Khan perform exceptionally on Sunday. "As that game went on it started to turn a little bit more than we probably expected it to," he noted. "It looked like there was a little bit in it to start with and then it dried out and sort of powdered up and started turning. So that will be a case for discussion, no doubt."
Could that be a gentle hint that Nathan Lyon, who hasn't been used in this competition so far but is Australia's most prolific Test finger spinner of all time, might be drawn on? That's unclear. But Finch stressed, as Langer has throughout this campaign, that adaptability is their main asset as a squad so they won't be worried about changing a winning XI from Thursday.
Being England and Australia, no preview would be complete without a reference to how the crowds will treat Steve Smith and David Warner. At Lord's, the custom has not been to boo as much as other venues. Take Mohammad Amir. When making his return to the ground where he disgraced himself, he got the treatment for all of three deliveries. Even so, they are well conditioned to it all by now. Jonny Bairstow was right to point out the hypocrisy given England's history with Australian crowds, but that colour and movement can more than likely be left on the shelf until the Ashes series begins in Birmingham in August.
When asked about the performance of Australia A, also in England obliterating county attacks with Matt Wade hitting a 46-ball century against Northants on the weekend, Finch was bold enough to flex some muscle of his own. "It's a sign of the strength that we are building over the last couple of years is the depth is starting to get back to what people call the heyday, the glory years of the early 2000s," he said. Whether that's accurate or not, what's certain is that this would not have uttered by anyone in a leadership position this time last year. The message: there's something going on with Australia. At the perfect time. So for the first of many occasions over the coming months between these old enemies, strap in tight.