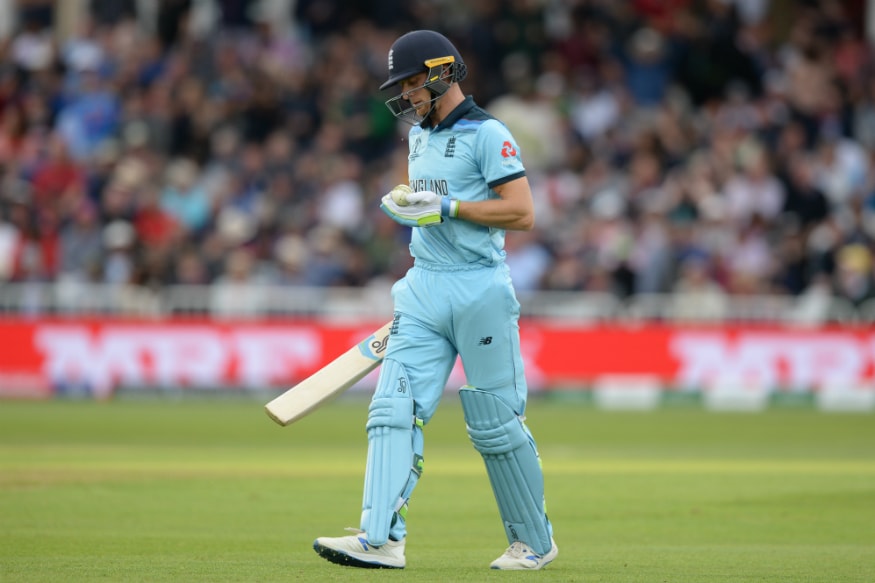 England skipper Eoin Morgan said there's nothing serious about Jos Buttler's hip injury and him not wicketkeeping during the Bangladesh innings was just a precautionary step.
"There's no serious concern at the moment. He's obviously going to be monitored over the next 48 hours, but at the moment, it was more precautionary rather than unable to do his job. I'm quite confident that it's not a serious injury," said Morgan.
"There's five days I think between now and the next game. So we'll use every day as much as we can to try and get him back on the park, and if that's not the case and he is a risk going into the next game, it might not be worth it."
The wicketkeeping responsibilities was then fulfilled by England's Test wicketkeeper Jonny Bairstow and it there's anything serious about Buttler's injury, England have the option of playing him as a pure batsman.
Buttler, who survived an lbw review first ball, then followed up with a dashing 64 featuring four sixes -- including a huge straight hit off Mossadek Hossain that sailed into the River Taff.
From there on, he appeared to be hindered while running between the wickets.
However, his hitting power was not affected. His cameo came off just 44 deliveries as England reached 386 for 6. England then bundled Bangladesh out for 280 and won the match by 106 runs.