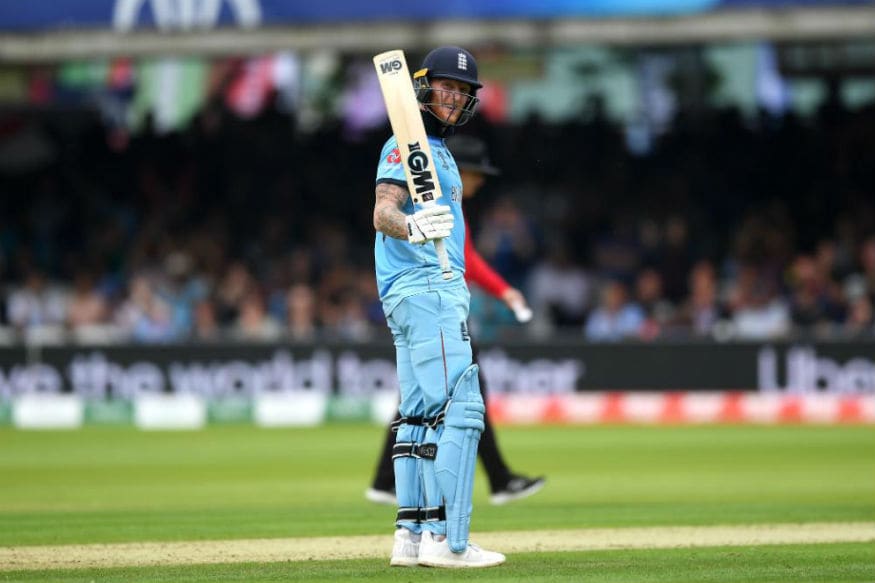 Almost a year since being cleared by the courts for his misbehavior in Bristol, England all-rounder Ben Stokes has played possibly the most important innings of his career to help his side win their first ever World Cup crown. And teammate Joe Root believes the script was written to complete his redemption.
"It's almost written in the stars for Ben. Everything he's gone through, I can't be more proud and pleased for him," an elated Root said after the match.
England looked set to win comfortably during the chase before Stokes started losing partners at regular intervals and remained unbeaten on 84 as New Zealand ran out Mark Wood to force a first ever super over in a World Cup final.
"I'm pretty lost for words. All the hard work over four years to get here, and to be champions of the world is an amazing feeling. New Zealand are seriously a good team, they're a bunch of good lads. I spoke to Kane, I apologised (for the deflection for overthrows)," Stokes blurted out.
Once the final went down to 12 balls, six for each side there was no doubt about which English bowler would take the ball under immense pressure. An excited Jofra Archer, who was recently drafted into the English set-up, said that he has never ever won a tournament.
"I was pretty sure I was going to bowl it. Just had a chat with Morgs (Eoin Morgan). My heart's still racing, sorry. It's probably the only tournament I've ever won in my life. From the beginning, the guys did so well and it would've been disappointing if we didn't win," an excited Archer said.
Archer was given 15 runs to defend of the final six deliveries, and even though he was hit for a six by Jimmy Neesham, he held his nerve and delivered an over he will probably never ever forget.