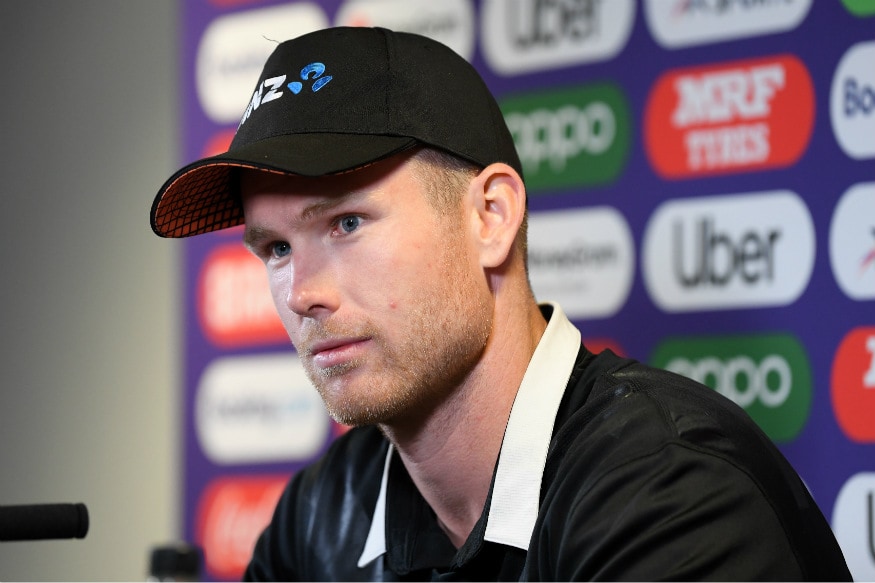 New Zealand all-rounder Jimmy Neesham has said that while his team's 119-run loss to England was one of their lowest points in the tournament, he has already planned to think ahead and "forget" about the loss.
Neesham took 2/42 for his team in the first innings and was responsible for the dismissal of Jason Roy, but his contributions were not pivotal in securing victory.
"It was poor, certainly below the level we expect of ourselves as a team," he said after the match.
"But if you look at our goal this tournament, it was to give ourselves a chance of making the semi-finals.
"Once you are in the top four it is only a case of having two good days and anything prior to that will be swept under the carpet.
"For us it is a case of flushing the dunny and preparing for the next game as best we can.
"We prepare for every game and I will forget this game tomorrow."
Neesham also spoke about the pitch, and said that it was not ideal how it changed nature after a point of time in the game.
"It would have required a good start and I think we had a fair bit of misfortune in our top four especially. We didn't have a whole lot go our way," he said.
"We certainly had a chance when myself and Tom Latham were together to put something together and give ourselves a chance of a tilt at the end.
"It wasn't to be but we are pretty happy to have ended up in the semi-finals.
"I would be foolish to stop what has been working for me now. I will be preparing for a semi-final at Old Trafford.
"There are plenty of worse jobs than being out in the Durham sunshine playing a game of cricket.
"I am trying to wiggle a couple of tickets to Wimbledon and get the train down, But for us it will be about trying to get away from cricket for a few days now."